Getachew is the director of Equity, Diversity, Inclusion and Accessibility. He is one of the world's leading experts in life cycle assessment. His research focus is on energy innovation.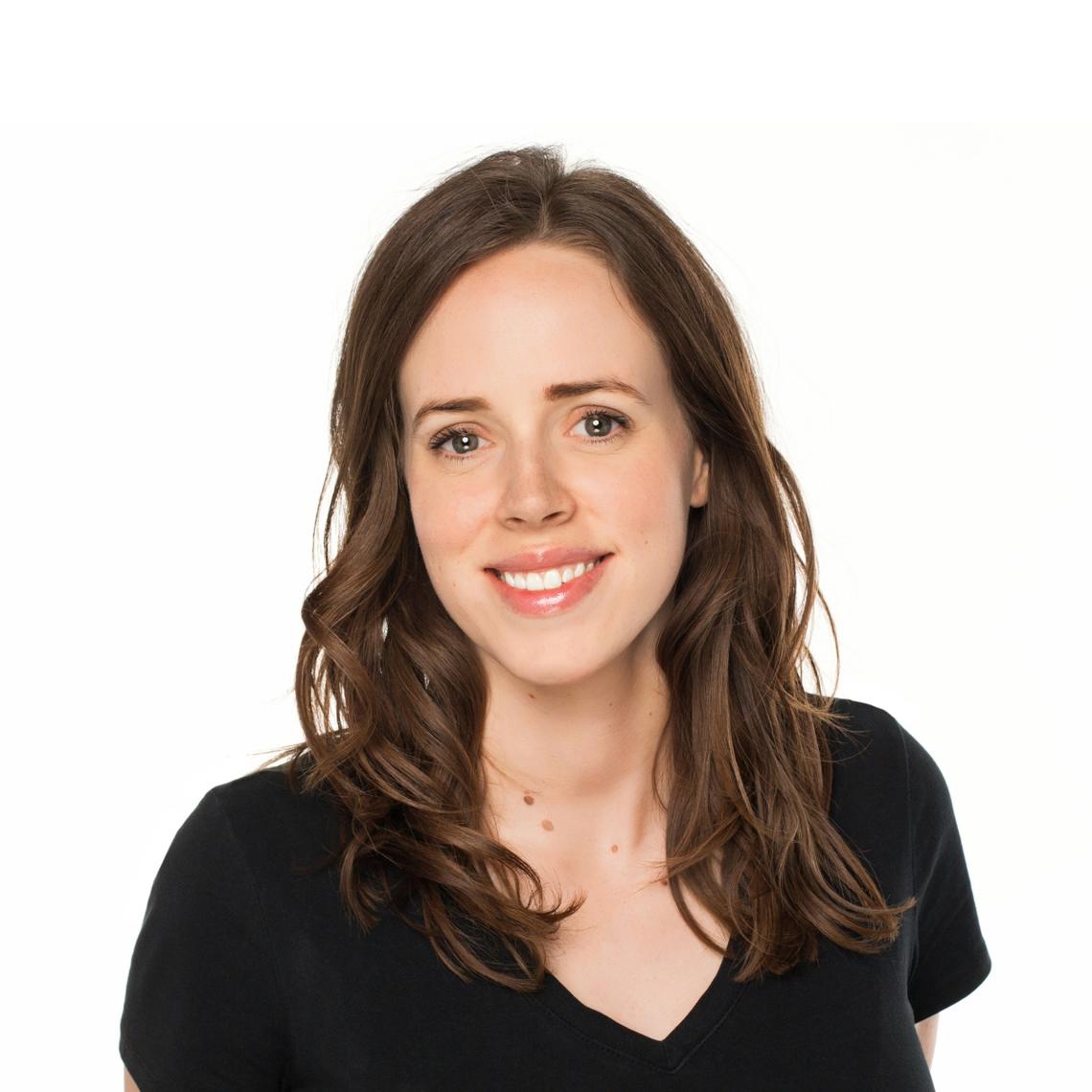 Jessie has led design teams on three competition wins. Her range of projects includes private houses, multi-family and mixed-use housing, civic centres, university buildings, and masterplans. Jessie co-founded SPECTACLE Bureau for Architecture and Urbanism in 2013.
John is the dean of the School. He is a registered architect and founding principal of the architectural firm Housebrand. 
Chad has more than eight years of experience in architecture and environmental design teaching, he is an innovative force in interdisciplinary design education.
Fabian is the Associate Dean (Research + Innovation) and associate professor. He is an urbanist who trained and worked in Europe before joining our School. His research interests include co-creation and participatory design, urban planning and urban design.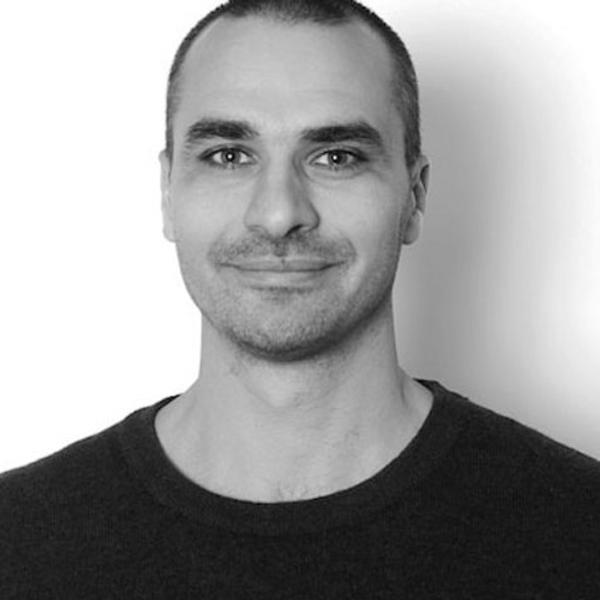 Matthew has a Post Professional Master's in Environmental Design and a Master of Architecture from SAPL, where he received honors recognition and the AIA Gold Medal. His current research focuses on the ability of algorithmic observation to transform, mediate and re-animate architectures' image. 
Rebecca is a transdisciplinary researcher and educator working in the field of sustainability science. Her research focuses on urban agriculture, sustainable food, sustainability education, and participatory/action-oriented methods.
Jinmo is a computational designer, architect, and design scholar, delving into the transformative realm of artificial intelligence technologies within architectural design and built environment research.
Vlad Amiot is the designer behind PICOSTUDIO. He has a passion for the conceptual and theoretical side of architecture and has been a Guest Critic for student reviews. He also enjoys building and getting his hands dirty, and you can often find him experimenting with craft and obsessing over details in his expanding workshop.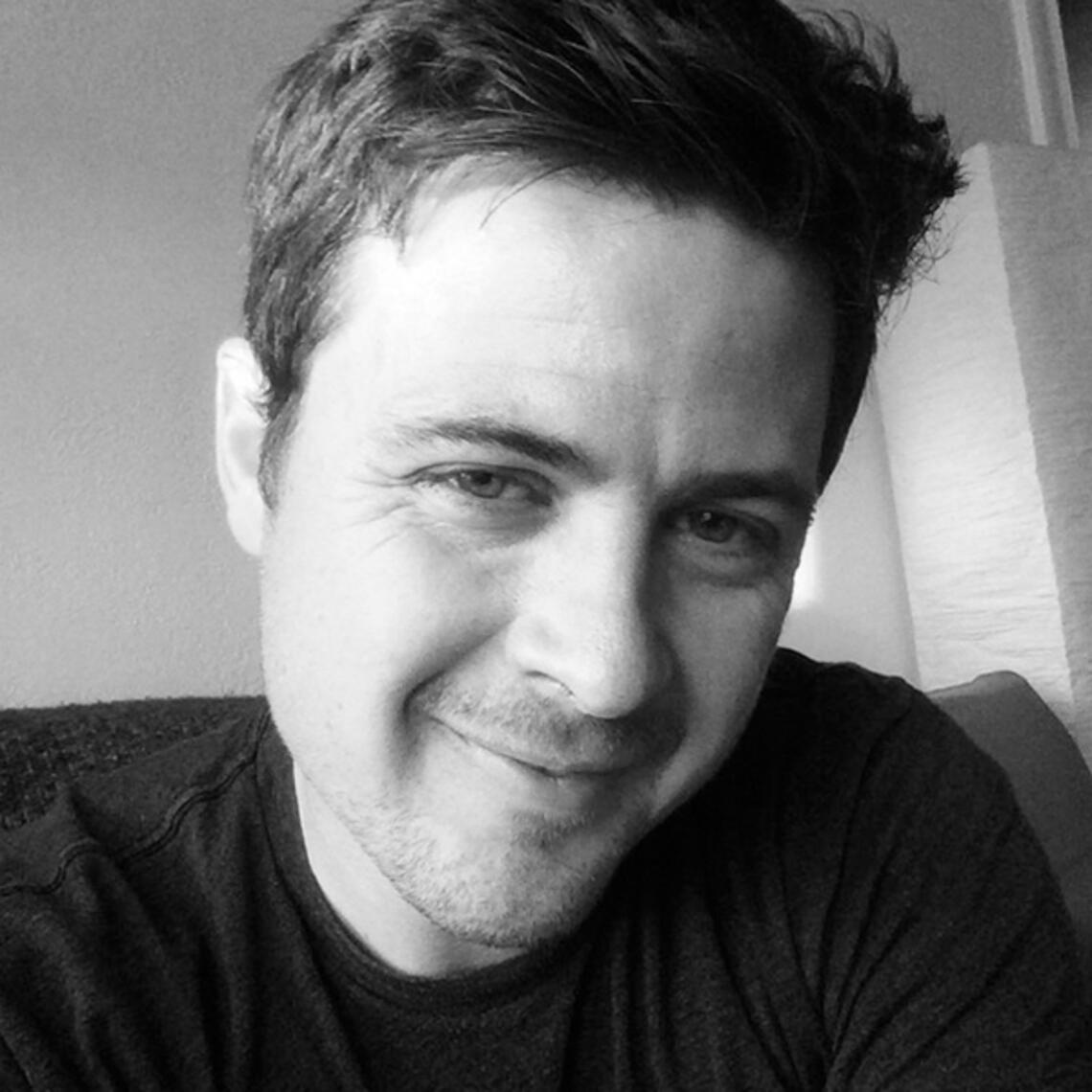 Rob Birch's M.E.Des. thesis research focused on the intersection of spirituality and place through the lens of both traditional and contemporary Japanese architecture. His geoscience career has taken him from the Mayan pyramids of the Belize jungle to the frigid landscape of the Canadian Arctic, to the rocky cliffs of Northern Ireland, and to the central highlands of Madagascar.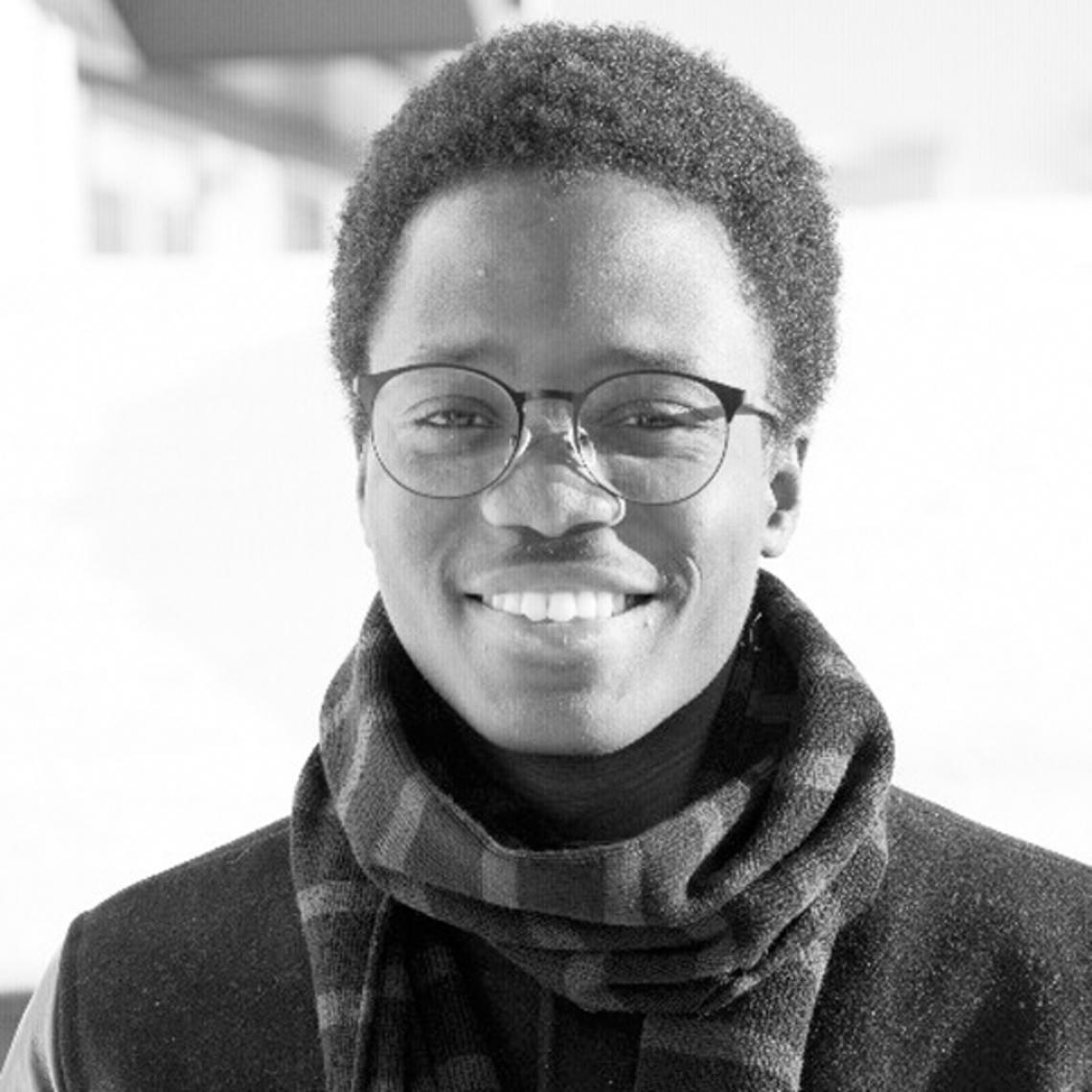 An alumnus of SAPL, Seyi has years of experience in digital design and fabrication through his research and his work with the Laboratory for Integrative Design (LID) at the School. He currently works as an Architectural Intern at Sturgess Architecture and his current research interest lies in the development of digital design tools and processes that address circular design concerns in Architecture.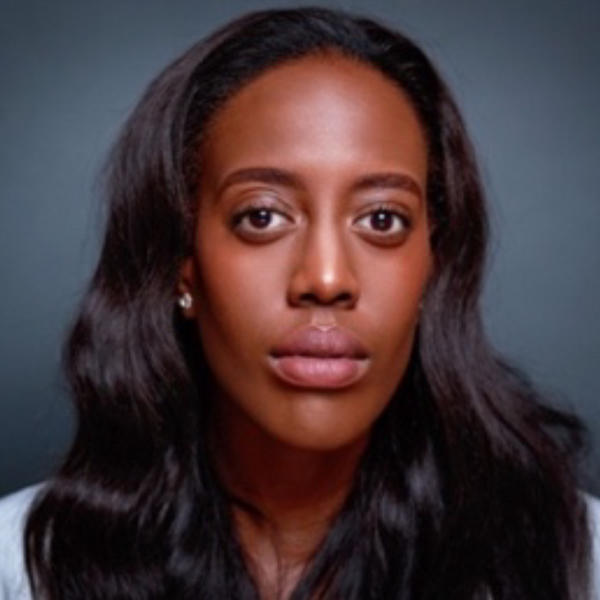 Anna Batebe is a professional architect who has worked with firms such as Zeidler and Stantec. An alumni of our faculty, Anna has also served as a member of the committee of the Alberta Association of Architects, as well as of the syllabus National Advisory Council of the Royal Architecture Institute of Canada.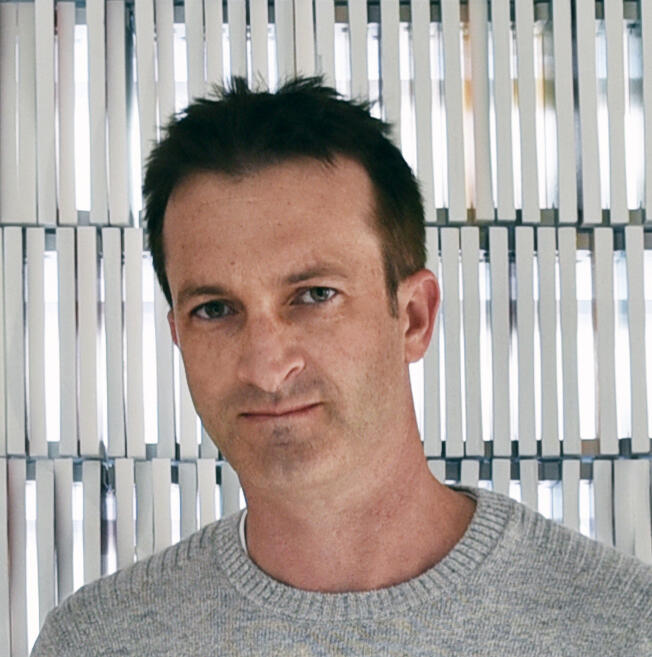 An associate professor and program director for architecture at The University of Texas at Austin, Bieg received his Master of Architecture from Columbia University, is NCARB certified, and is a registered architect in Texas. Since 2013, he has served as Chair of the TxA Emerging Design + Technology conference, and co-Director of TEX-FAB Digital Fabrication Alliance.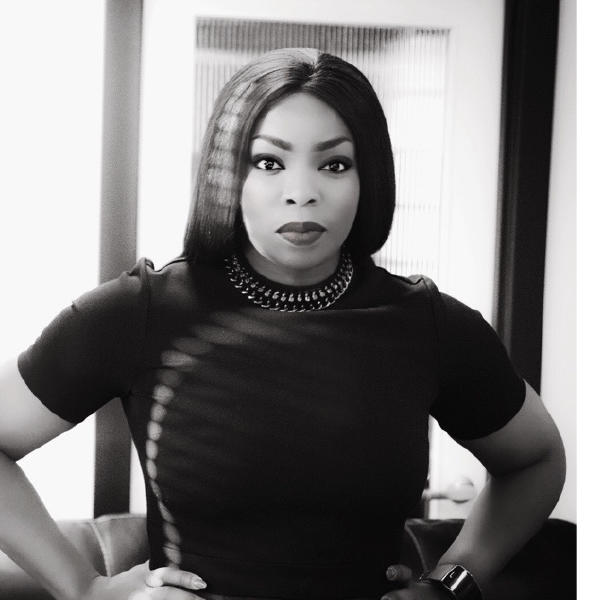 Chika is an architectural design and experience researcher, educator, and entrepreneur, with a Doctorate degree in housing. Chika's doctoral study culminated in the development of an operationalized and adaptable policy document created to guide governments on decisions surrounding social housing siting and maintenance.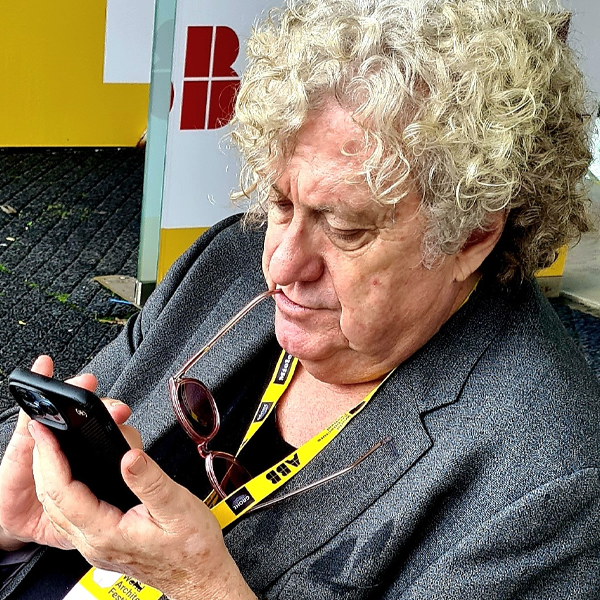 Trevor Boddy is a critic and curator of contemporary architecture and a Vancouver-based consulting urban designer.  His books, articles, exhibitions, and consulting are dedicated to exploring the relationship between design and contemporary city-building. The clarity, insights, and public-mindedness of his writing on buildings and cities have been awarded the Alberta Book of the Year and Jack Webster Journalism prizes.
David Burch is directly involved in the research and implimentation of new technology related to the Architectural Practice, and developing deep collaboration methods which enhance the end to end lifecycle of Facilities.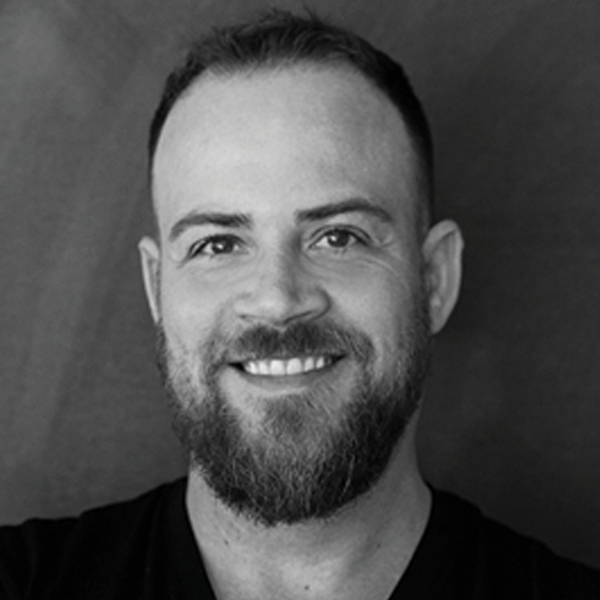 Graduated from SAPL in 2004 and recipient of the AAA Award for Best Thesis, Dustin is a principal and founding partner of award-winning Design and architecture firm, MODA. He is also a member of the Alberta Association of Architects and the Royal Architectural Institute of Canada.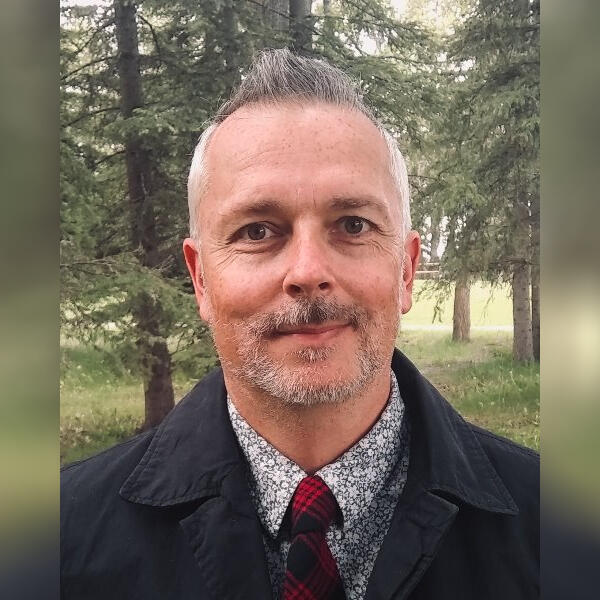 Cameron Gillies is an Architect and an alumnus of Dalhousie University and the University of Calgary. During his 20+ year career, Cameron has worked with some of Canada's best-recognized Architects, contributing to over $3B worth of design and construction projects.  He's currently works with The City of Calgary and mentors, teaches, lectures, and volunteers at institutions across the country.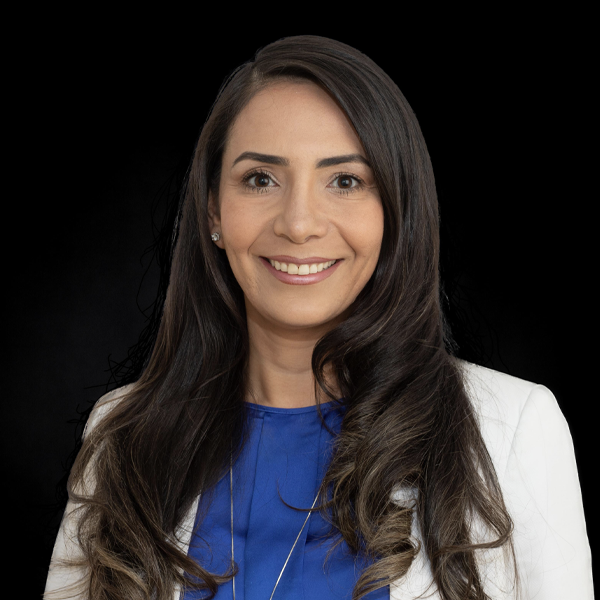 Nooshin is a Registered Architect in Canada, a researcher, a yoga teacher & a nature lover, and currently is a Ph.D. candidate. After graduating from SAPL, she worked with many well-known architectural firms. She has always been intrigued by the quality of space and its impact on our physical, mental, emotional, and spiritual well-being.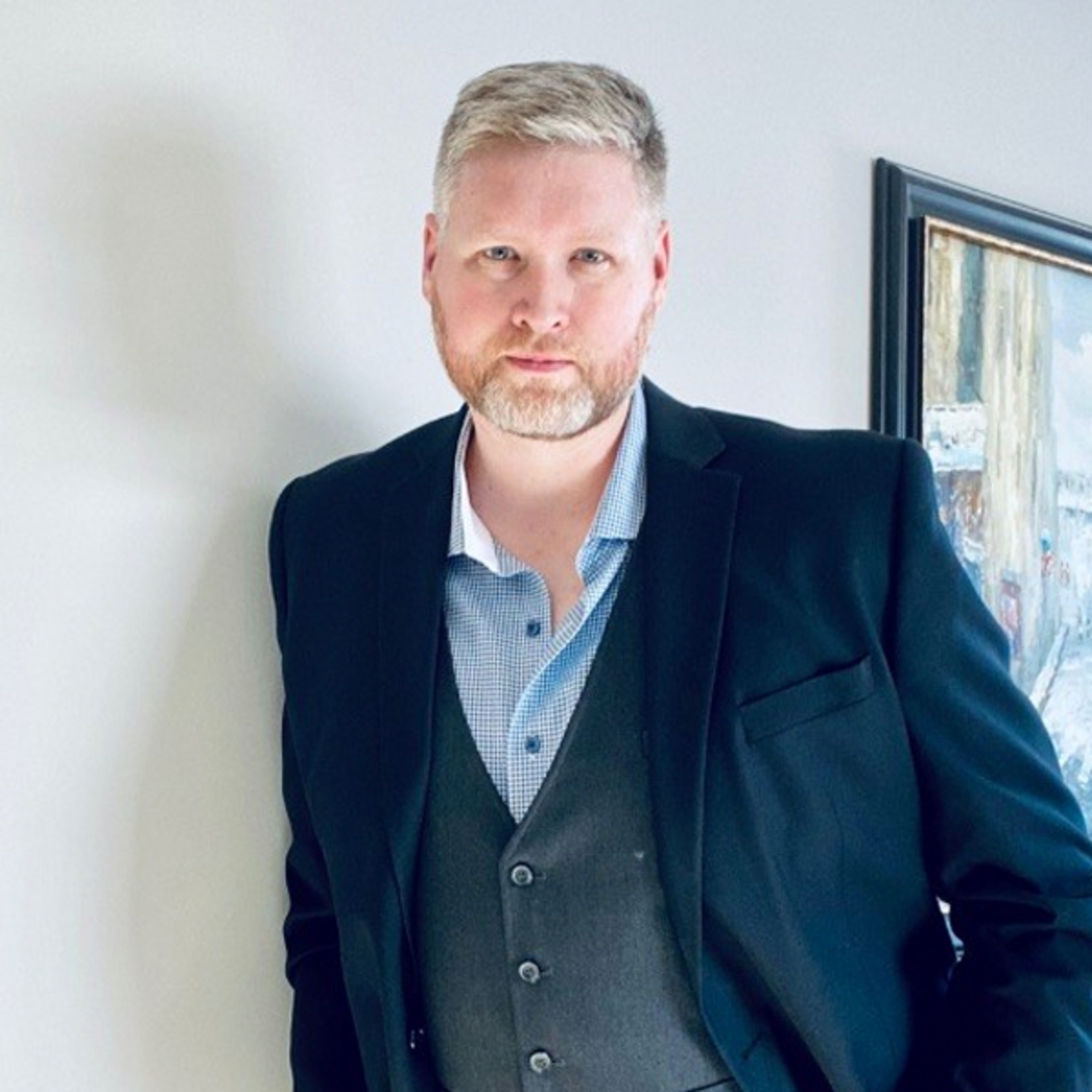 James is the Managing Partner for MCW's operations in British Columbia and Alberta. With a background in building technology, sustainable design, and business administration, he leads an integrated consulting practice specialized in mechanical and electrical building engineering, AV/IT, security, energy management, renewable/alternative energy, sustainable design, and building commissioning.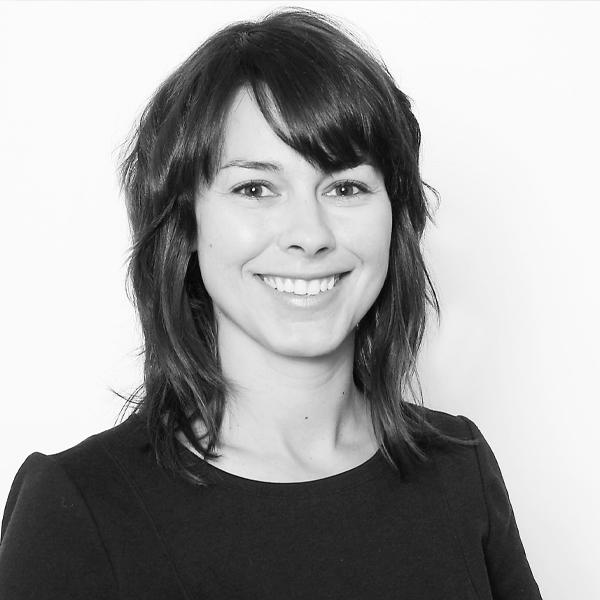 Jodi is an intern architect and Associate with DIALOG. She is experienced in public realm and cultural projects that bridge art, urban design, graphic design, and architecture. Her diverse portfolio of work with major municipalities and community groups demonstrates her approach to city-building grounded in a sense of place.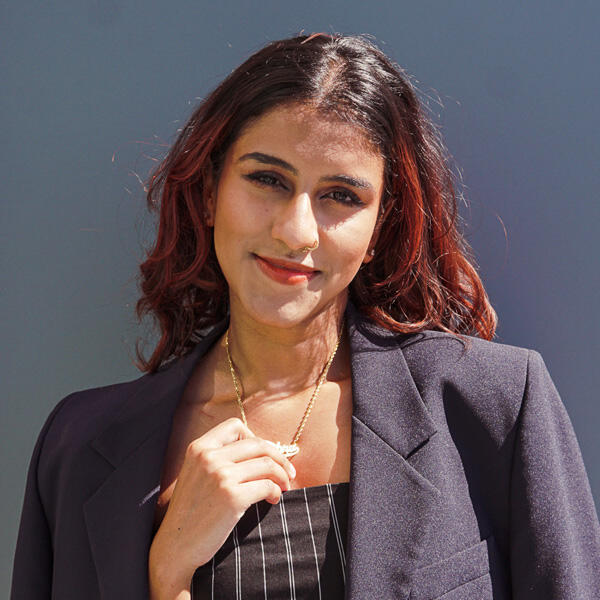 As a multi-media Designer with 3+ years of experience, and Intern Architect with the AAA, Hashim's practice seeks to listen, learn, and integrate diverse mediums of creation into the status quo to enable more enriching, immersive, and sensory spatial experiences. As a Master of Environmental Design candidate (2024) with SAPL, her research addresses critical questions around neuro-accessibility in architecture through the lenses of neurodiversity and critical disability studies, environmental psychology, and neuroarchitecture.
An architect based in Barcelona, Rafael also teaches and writes. He is a partner at ArqEstructura, Adjunct Associate Professor at SAPL, and a member of CICA (Comité International des Critiques d'Architecture). His research investigates mass-cultural aspects of architecture such as cities, housing, tourism, and media.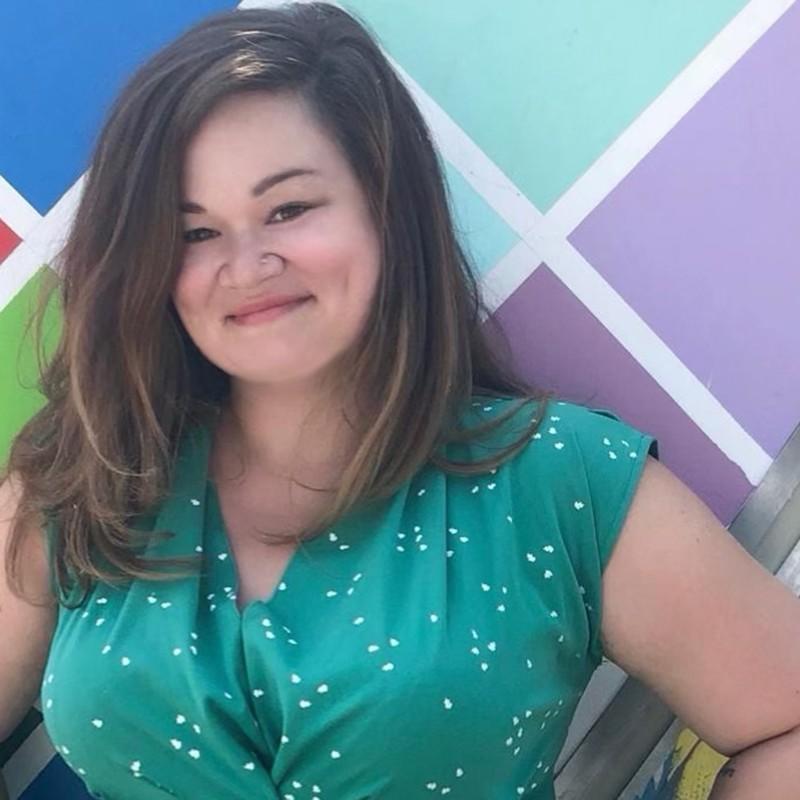 Alison is a spatial justice researcher, designer, and educator. Her passion for redressing the connection between social justice and space has led her to research, evaluate, and design spaces that address the specific needs of those whose needs are traditionally overlooked in our environment.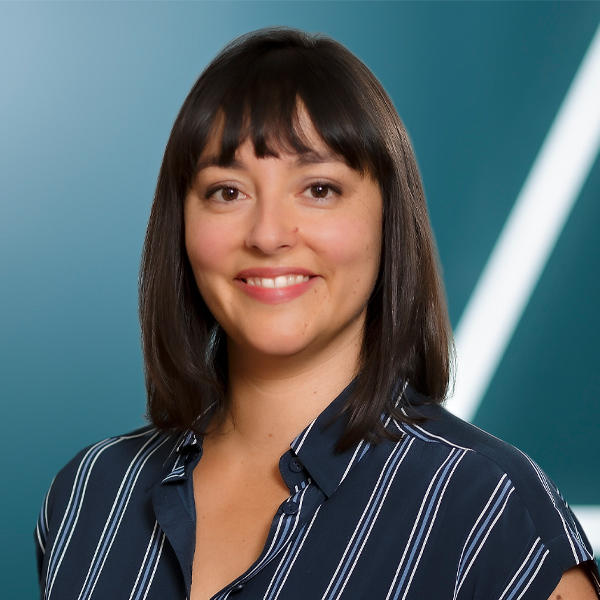 A passionate designer and experienced project leader, Maria's strength resides in her ability to balance pragmatic project constraints, such as schedule and budget, all the while delivering a product that prioritizes exceptional design. With a background in mathematics, including a Master of Science degree, her diverse skillset has allowed her to be a strong problem solver and an accomplished project architect.
David is currently a Principal at MTA, an integrated design firm providing architectural, interior design, building envelope, and sustainability services. With more than 15 years of experience, he has collaborated on over 1,000 projects across North America which ranged from providing expertise in conducting condition assessments, design, estimating and tendering, construction, and post-construction activities.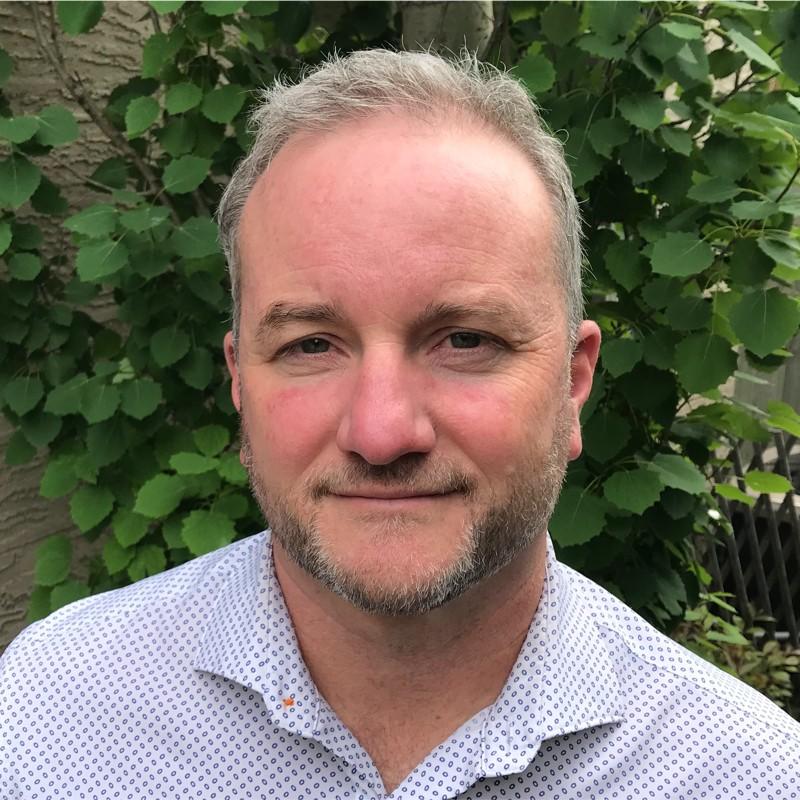 CEO and Founding Partner at Future Fit Cities, and Founding Partner at InceptionU, Greg specializes in ergonomics, process design and assessment, interface design, urban design, CPTED, critical thinking development/leadership, pre-employment physical and aptitude assessment, continuous improvement, and incident investigation.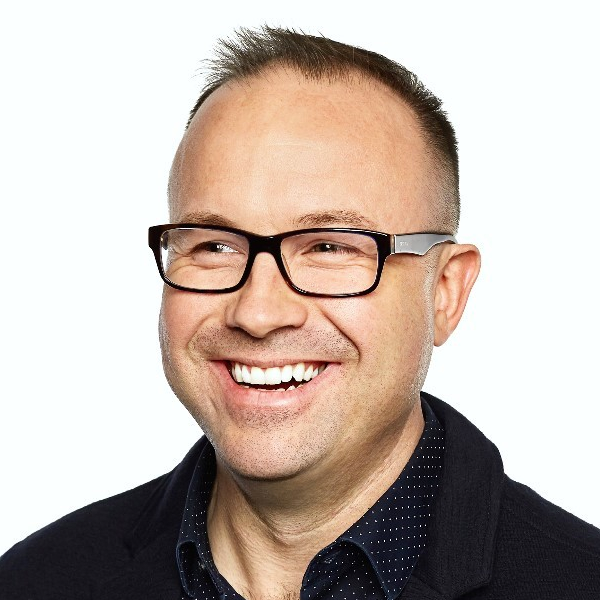 Jeff believes in the importance of context, comprised of the transference of the social, economic, environmental, and cultural context of a project into a built form. He brings experience in a variety of project typologies including, Hospitality, Office-Commercial, Retail, and Mid-rise Multi-Family Residential projects.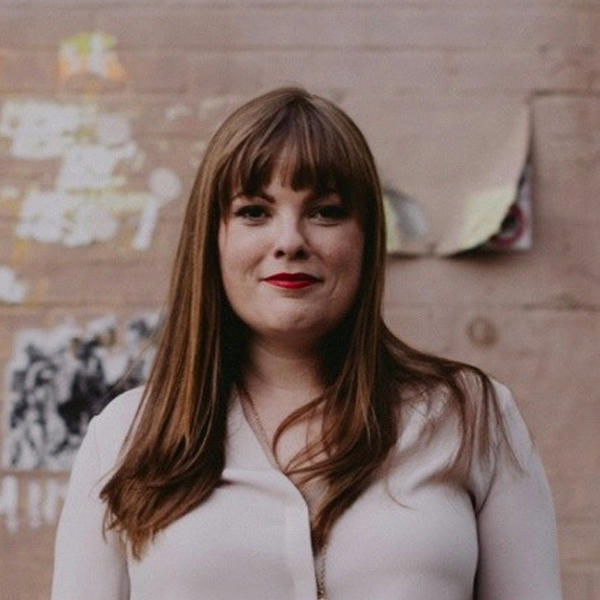 Kate's resume includes projects at every scale, from sculptural installations to mixed-use buildings and single-family residences to master plans. Kate founded XYC in 2013 to tackle prominent but challenging sites with a multi-disciplinary approach.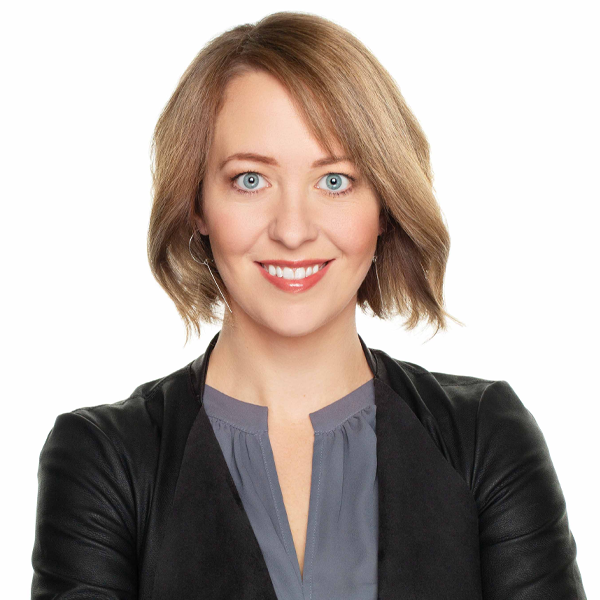 Alison is a Registered Architect whose commitment to community building ranges from senior living and affordable housing to cultural and healthcare facilities. Her portfolio includes urban-focused initiatives which often reach beyond the boundary of project limits as well as continuing to provide design solutions in mountain-based communities.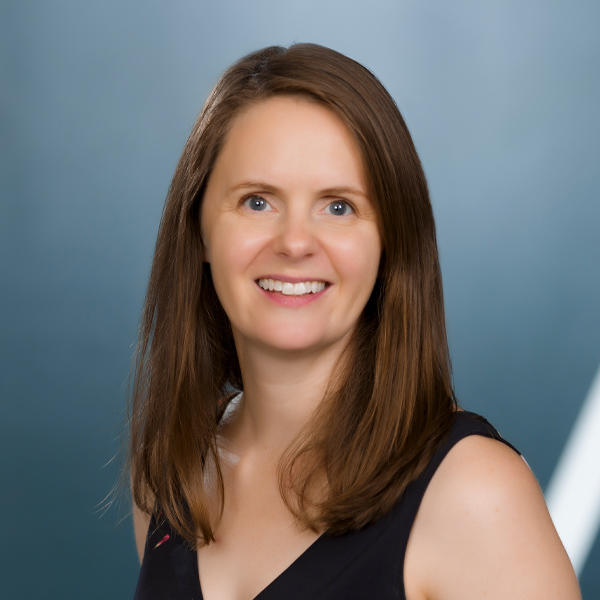 An accomplished architect with over 15 years of experience, Erica has successfully led projects of all scales ranging from single-family houses to high-profile recreation facilities. She approaches every project in an integrated way, acting as a facilitator, communicator, coordinator, collaborator, and marketer.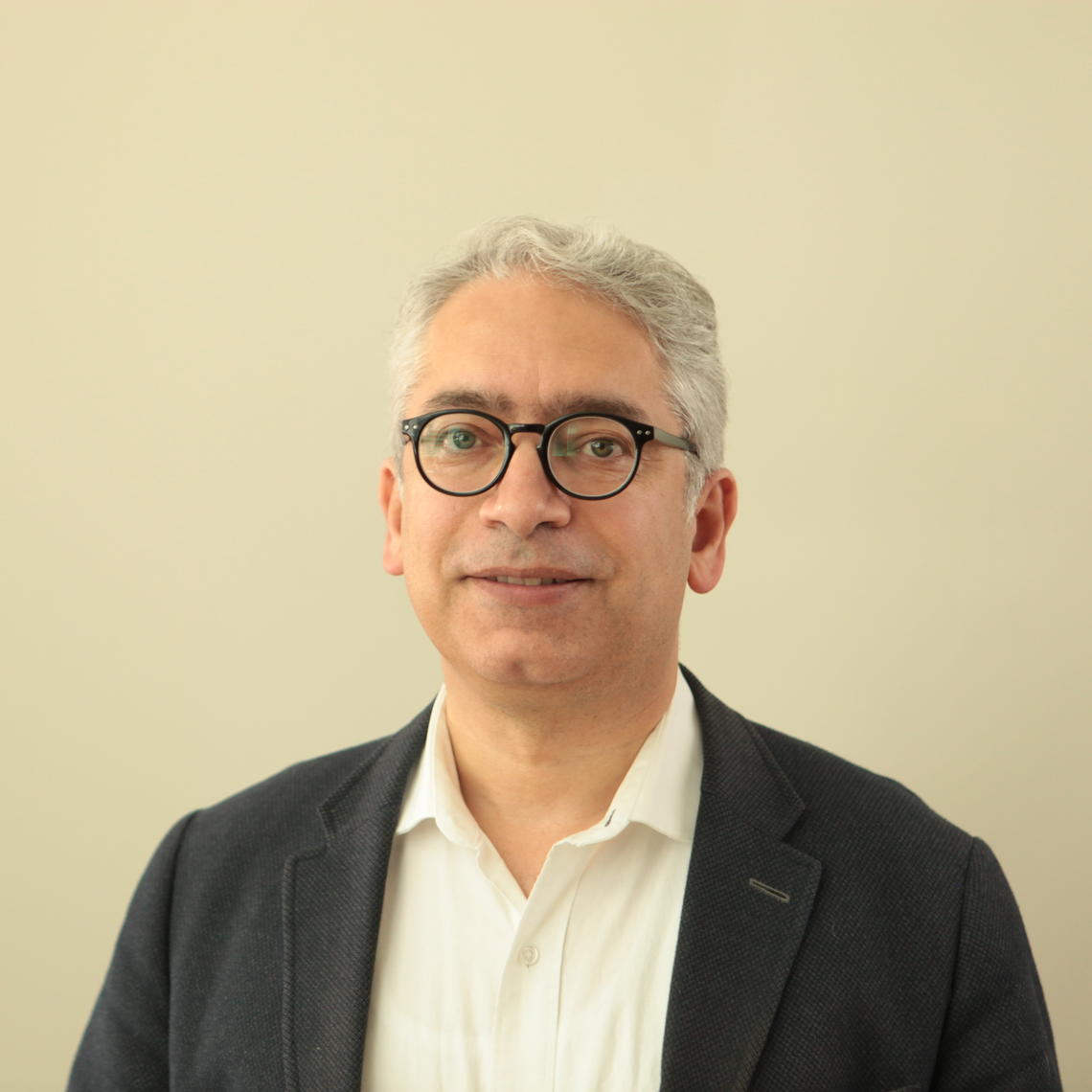 A registered architect with over 18 years of experience in architectural design and project management,  Farhad is also exploring how architects can contribute to sustainable international development through knowledge sharing and empowering their fellow practitioners at SAPL.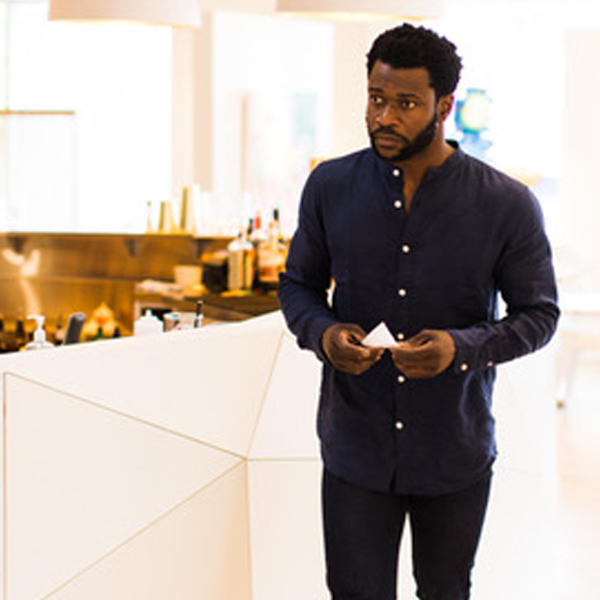 A graduate of our faculty, Khalid is a maker, entrepreneur, artist, and educator. His classes focus on concept-driven architectural design with an emphasis on narrative and the physical construction of architectural wonders. 
Sumer is a designer, engineer, graduate of the Master of Architecture program at SAPL, researcher, and educator in AEC, operating at the intersection of post-digital design, computation, digital fabrication, and digitalization of contemporary AEC practices.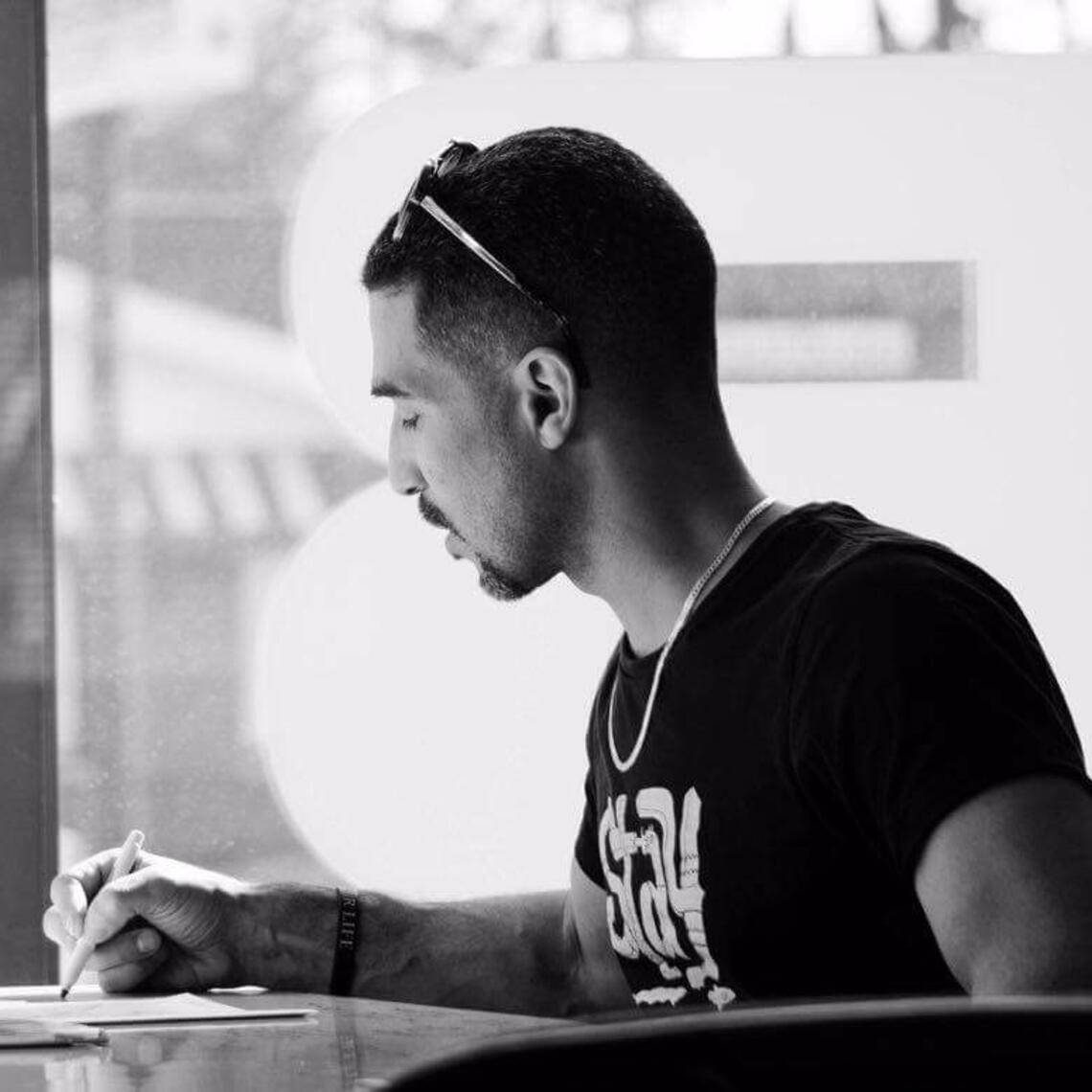 Wil uses innovative design principles to probe new ideas in architecture, public space, equity, and design. His 20-year tenure goes hand-in-hand with his enthusiasm for new ways professionals contribute to meaningful yet stimulating environments for a just city.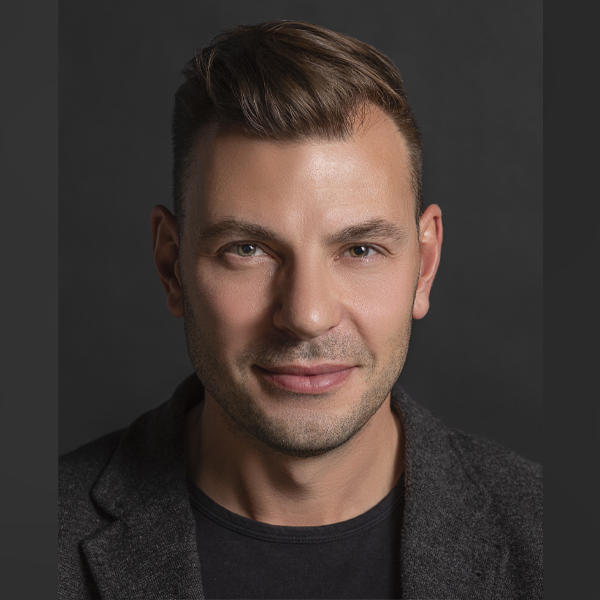 An internationally recognized architectural designer, Vedran is known for his leadership, team support, innovation, and execution of projects with regional impact. After completing his architectural training in Zagreb, Vedran worked as an architect in a globally acclaimed studio – njiric+ arhitekti – where he gained experience in designing projects in China and Croatia.
Adrian is an interdisciplinary artist with national and international exhibitions. He has completed and continues to work on several public art projects that look at identity construction, cultural fragility, and resilience.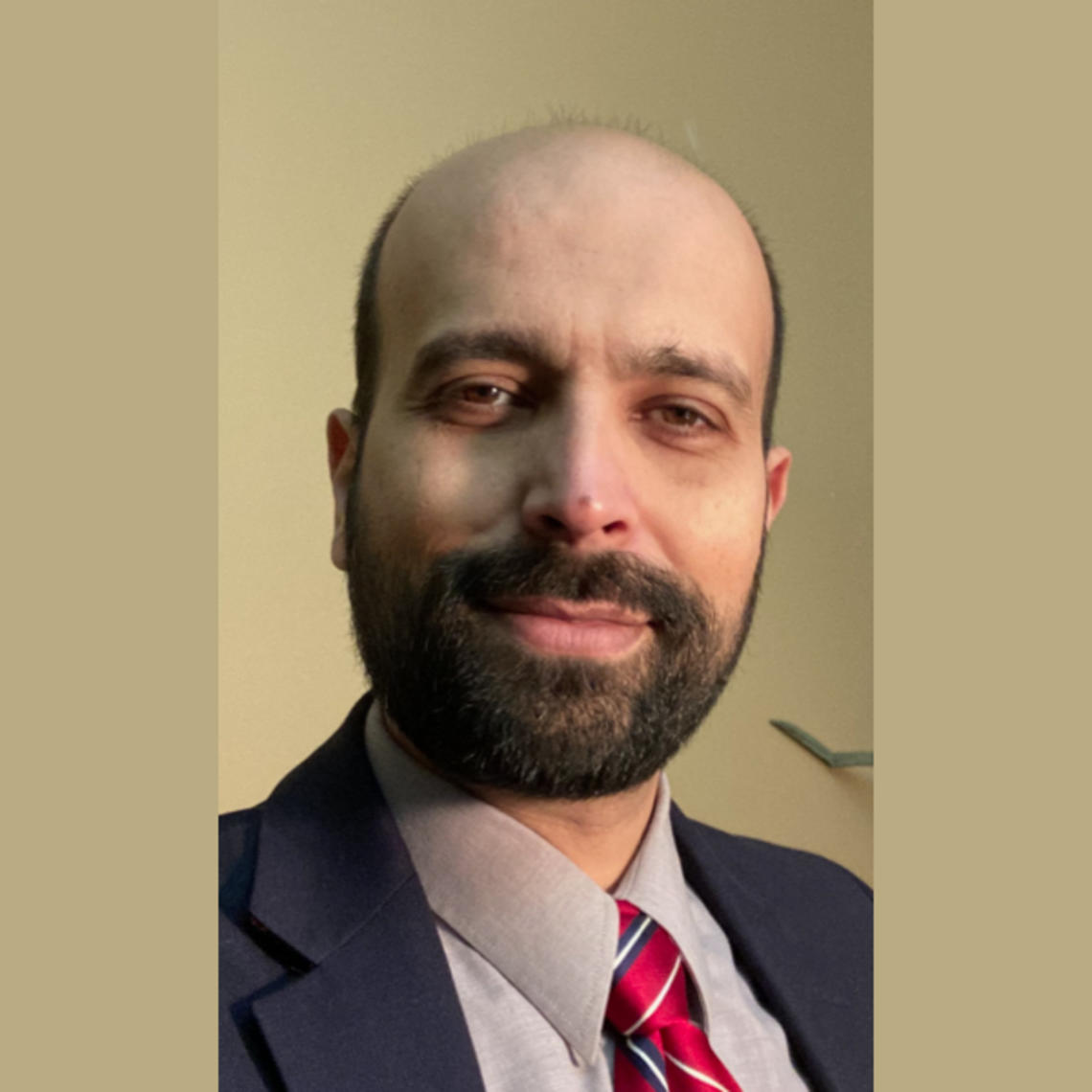 Ali is a Professional Engineer (P.Eng.) and holds a Ph.D. from SAPL. Ali is a prolific author and consultant with expertise in energy and carbon management for industrial, residential, educational, healthcare, administration, and institutional facilities to ensure energy safety, comfort, cost-effectiveness, and sustainability.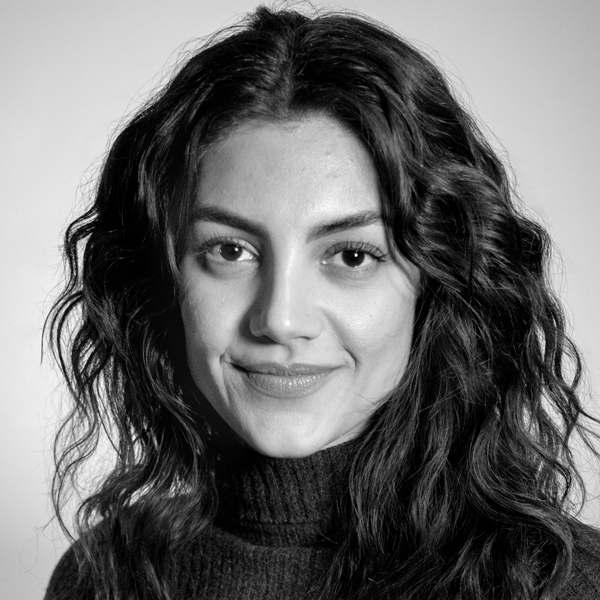 Lili is the founder of LYT Studio, as well as a multidisciplinary artist, architectural designer, researcher, and academic. She designs 3D-printed, handmade, and wheel-thrown ceramic objects that are made with high artisanal craft. Her philosophy focuses on presence and intention permeating the spaces her works occupy for slow and mindful living.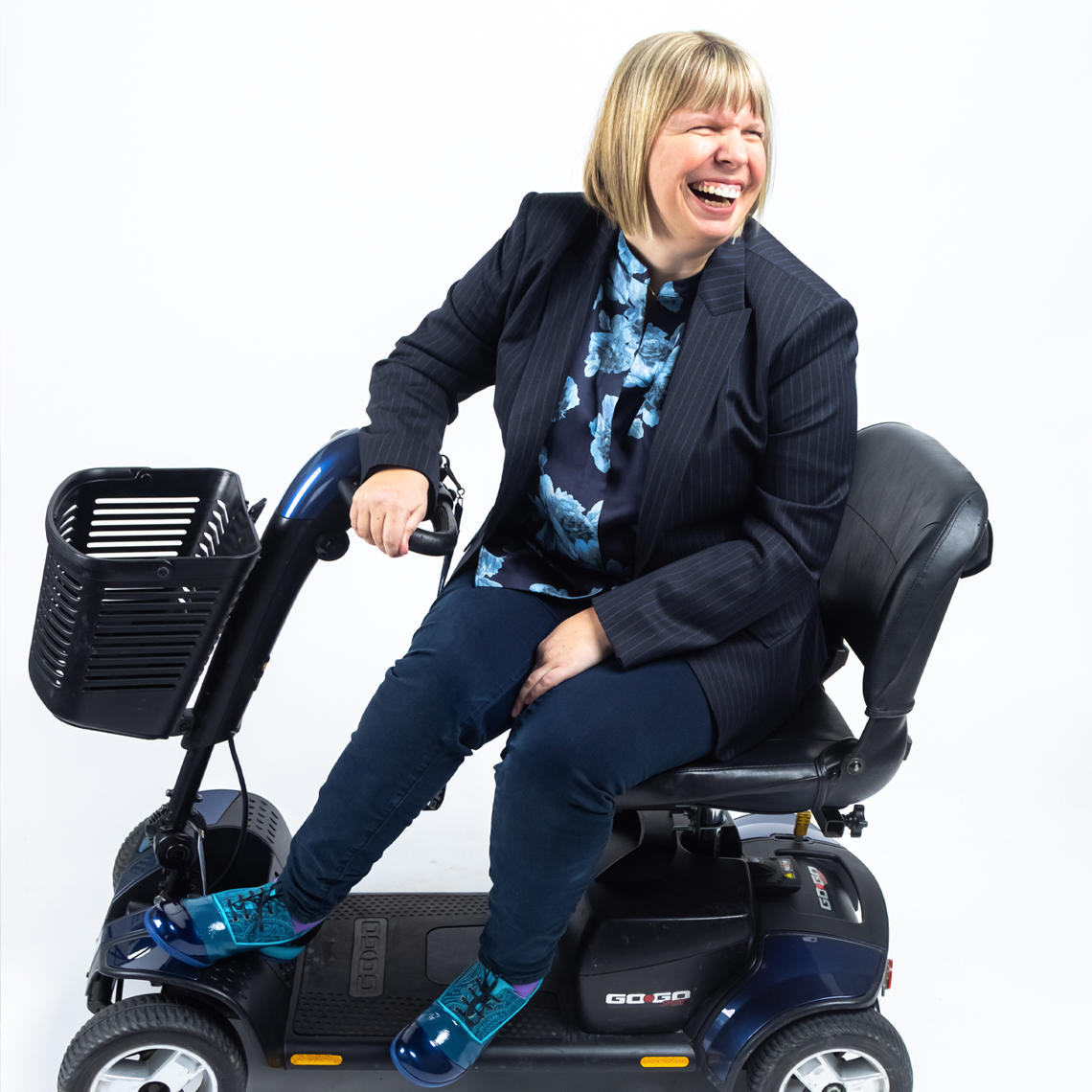 Darby has over a decade of experience working as an accessibility strategist. She has successfully contributed to the removal of barriers at municipal, provincial and national levels, ultimately establishing inclusive environments all across Canada. 
Youness is a PhD candidate at SAPL focusing on bioinspired kinetic adaptation through materials. His research explores the potential and capabilities of smart materials in the creation of dynamic systems which allow buildings to respond to their surrounding environment as well as the occupants.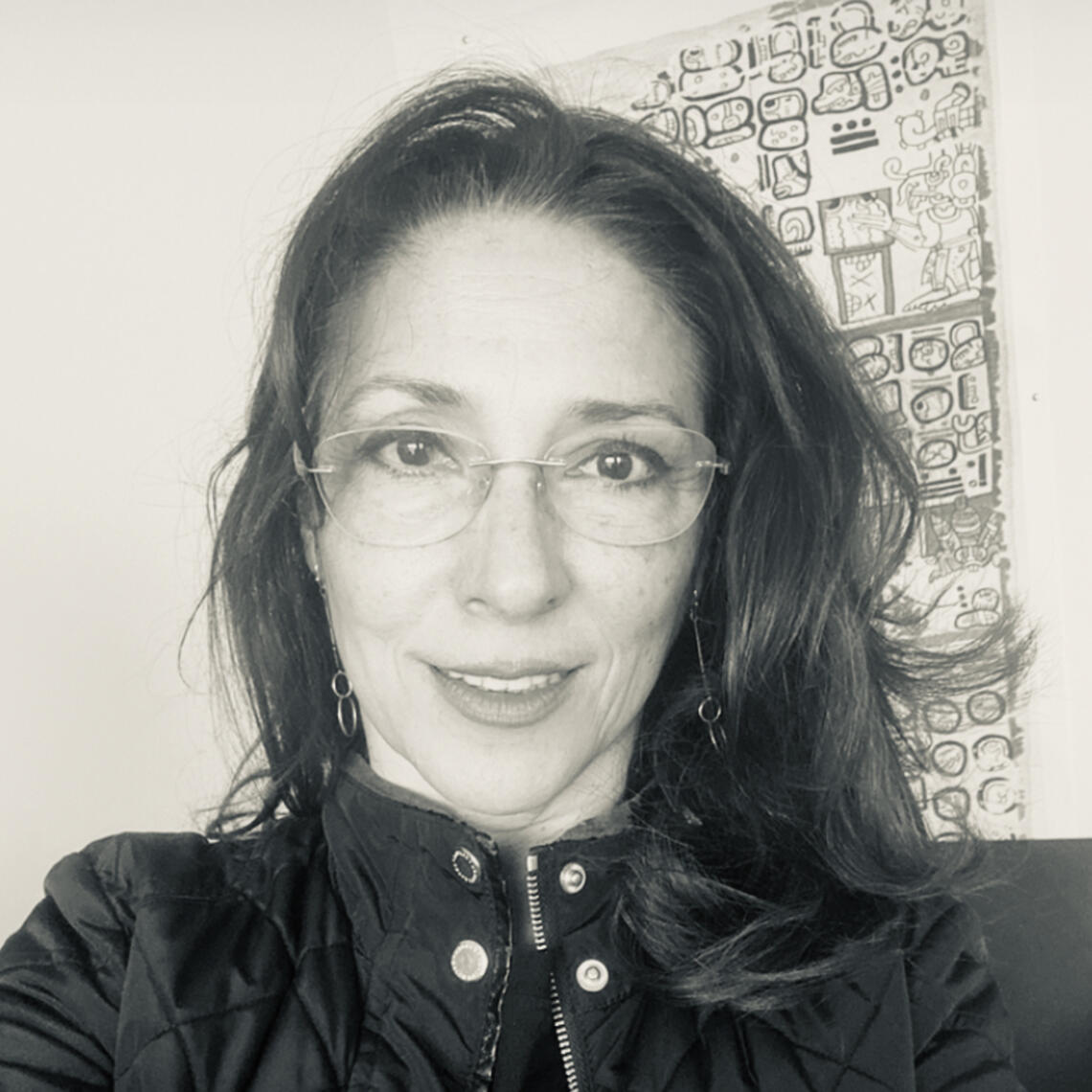 Veronica Briseño Castrejon
Veronica is a sessional instructor at the architectural design studio and a Ph.D. candidate in Environmental Design. As an architect, she has extensive experience in architectural and interior design, landscape architecture, and project management in both private and public sectors in Mexico.
Planning and Landscape Architecture
Carol-Ann is an experienced Project Manager skilled in Land Development, Sustainable Development, Mixed Use, Urban Planning, Feasibility Studies, and Community Engagement. 
Justin is a creative and resourceful designer who has supported senior designers on a variety of public and private project typologies. These include large-scale transportation infrastructure, inclusive playgrounds, community park planning, multi-family residential, urban design, and urban agriculture projects.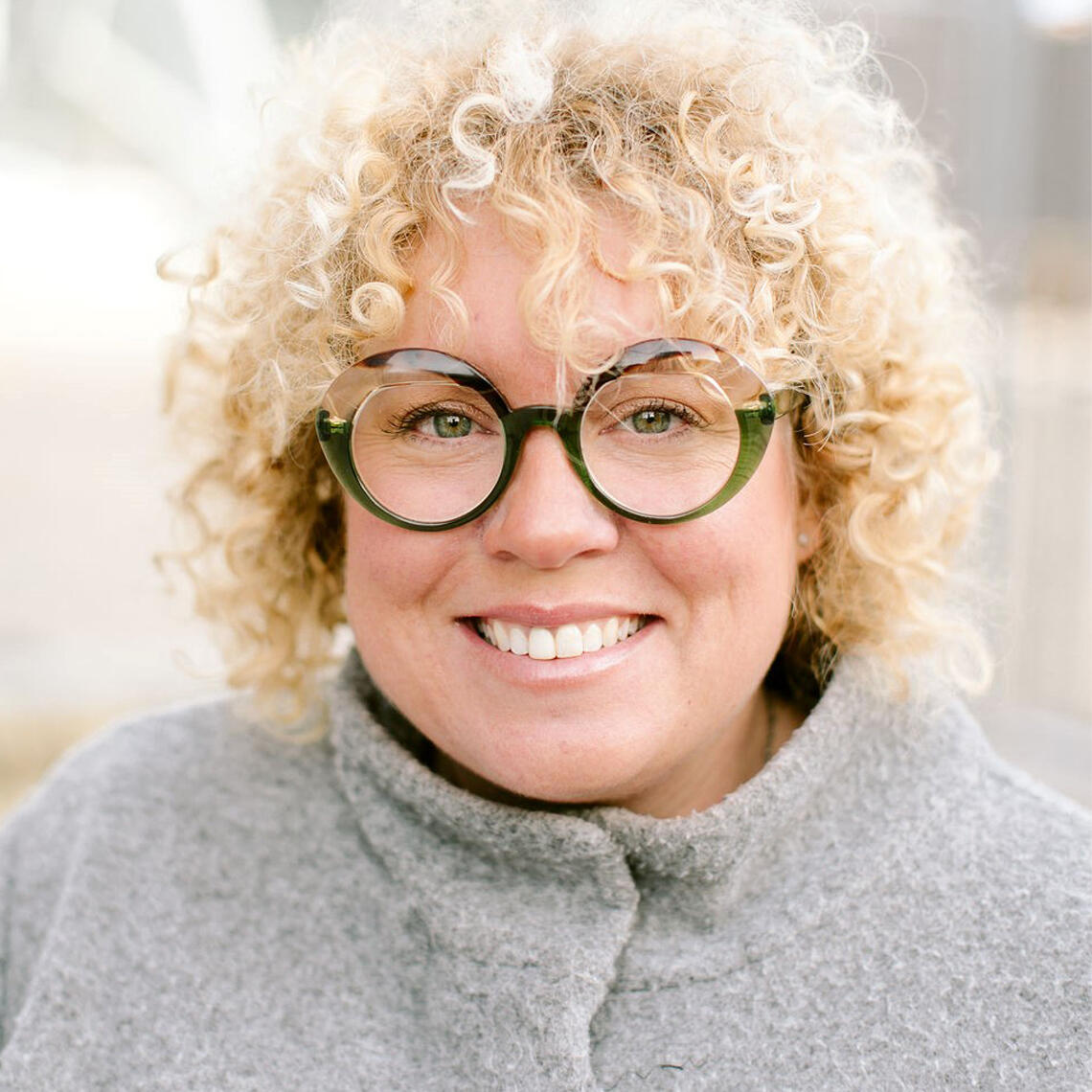 Teresa is a Registered Professional Planner and Member of the Canadian Institute of Planners/ Alberta Association Canadian Institute of Planners with 18+ years of professional planning experience, specializing in the areas of affordable housing, housing policy, community and land use planning, policy development, and planning analysis.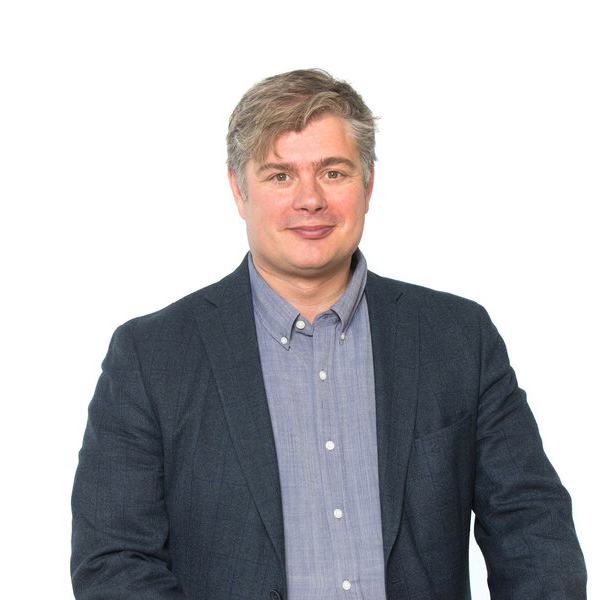 Chris Hardwicke is a registered professional planner, a member of the Royal Architecture Institute of Canada, and an urban designer with over 20 years of experience. He has achieved international recognition as a Fellow of the Forum for Urban Design in New York; a Recognized Practitioner in Urban Design in the UK; and, a member of the Project for Public Spaces Leadership Committee and the Council for Canadian Urbanism.
George has extensive experience in the development and preparation of conceptual design and construction documents for public and private work. Over the past 20 years as a professional landscape architect he has been preparing designs, construction drawings and overseeing construction of landscape and urban development projects.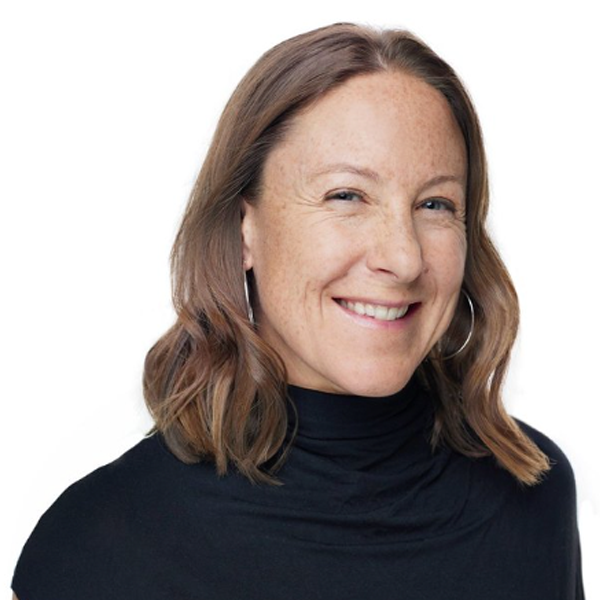 Andrea is a principal and registered landscape architect at ground cubed, practicing with a collaborative, diverse, and inspiring team. She has over fifteen years of experience across a broad range of landscape architecture and urban design project settings, typologies, and scales, ranging from sidewalk patios to municipal plazas through to campus master plans and rural community planning. She has experience in all design phases with a passion for collaborating on the big thinking that drives thoughtful and innovative design.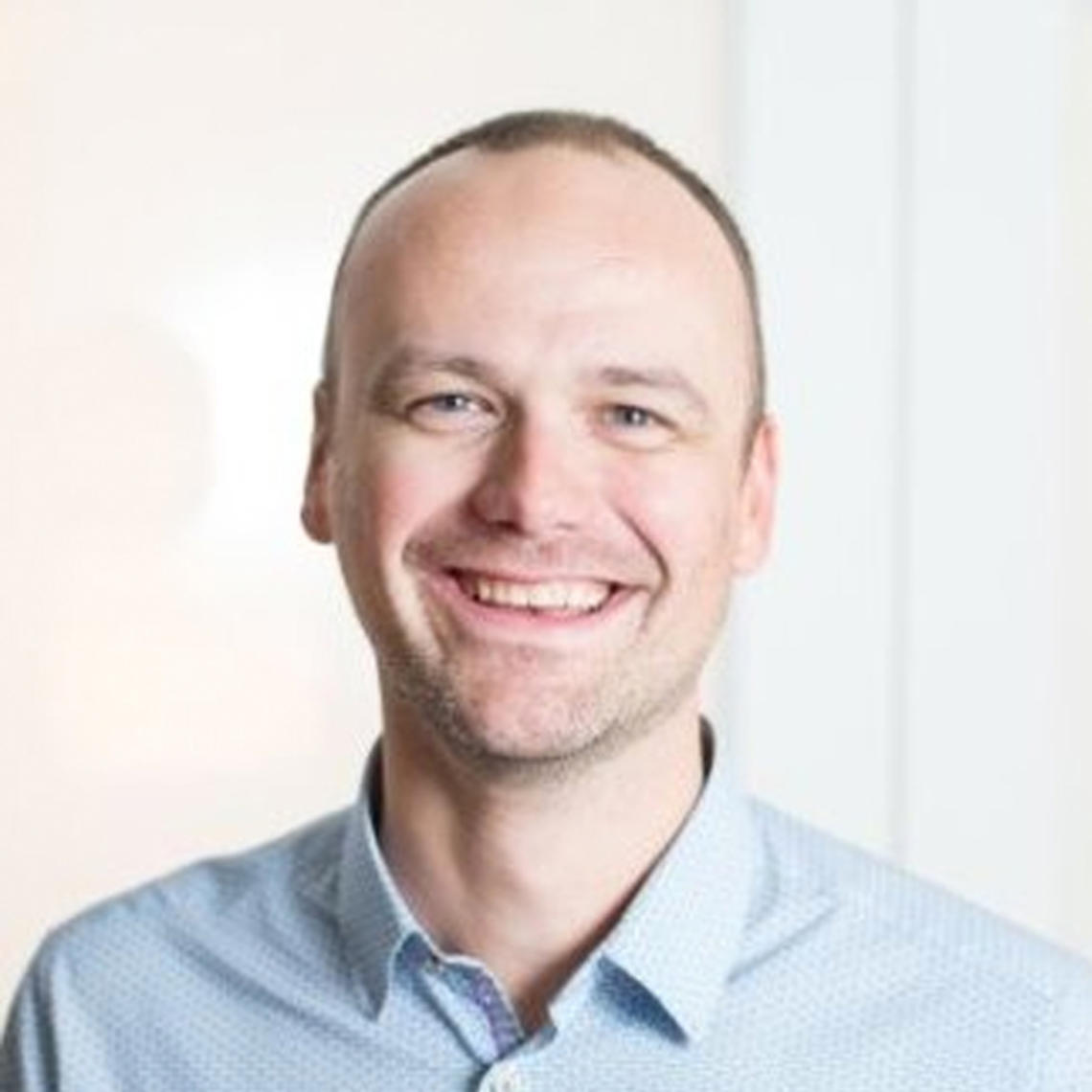 John is the President and Founder of Intelligent Futures, a firm of versatile community problem solvers that have worked on challenges as diverse as urban agriculture, community sustainability, social well-being, urban renewal, arts and culture, community livability, and affordable housing. John is also the host of 360 Degree City – a podcast that explores city building from a variety of angles.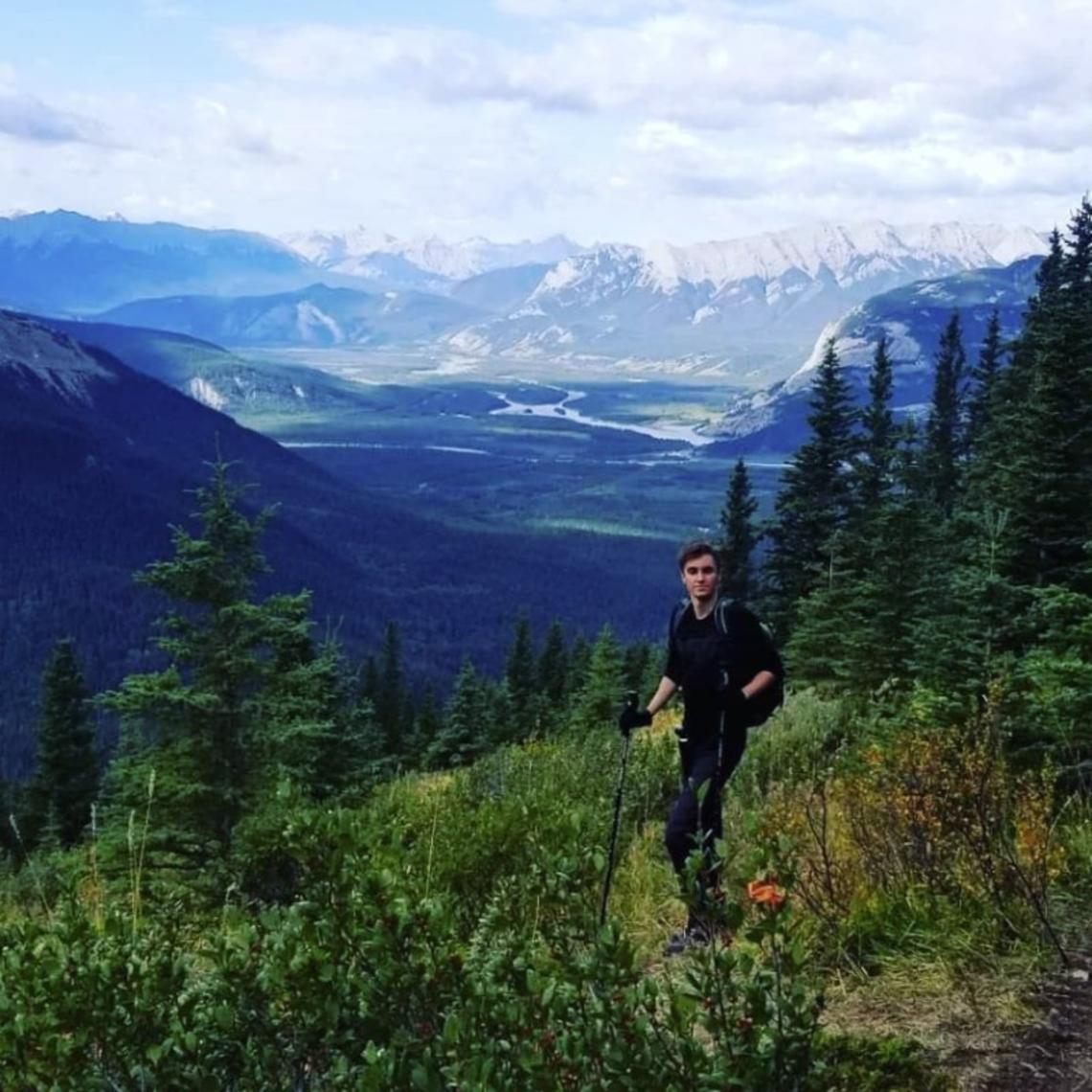 Connor is a project coordinator with a versatile background including product, architectural and urban design. He is experienced in building permit development, land use bylaw compliance, stakeholder engagement, and on-site construction operations. His past project work has spanned the public and private sectors as well as independent design commissions.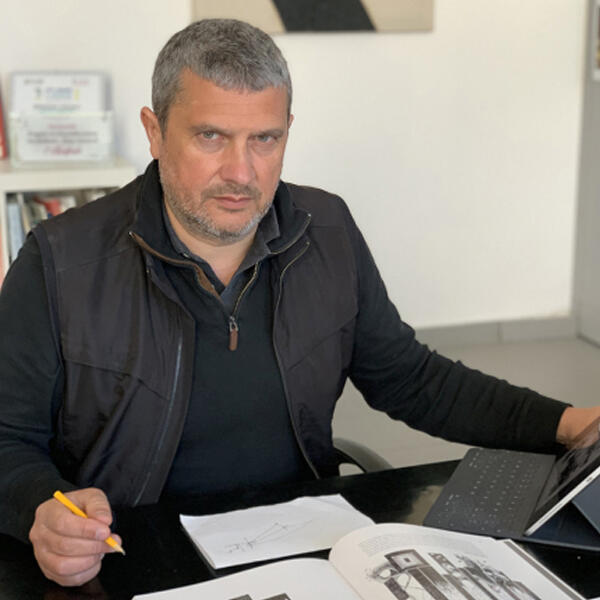 Valerio Morabito, is a Fellow at the American Academy in Rome in Landscape Architecture. For almost 20 years, he was an Adjunct Professor at The Department of Landscape Architecture, School of De-sign at the University of Pennsylvania in the United States, and a Professor at the Mediterranean University in Italy.
Luca is a photographer, researcher, and teacher based in Lugo, Italy. He holds a PhD in Photography from Plymouth University, and his work explores notions of landscapes, place, memory, and belonging with an interdisciplinary approach that revisits the tradition of documentary photography.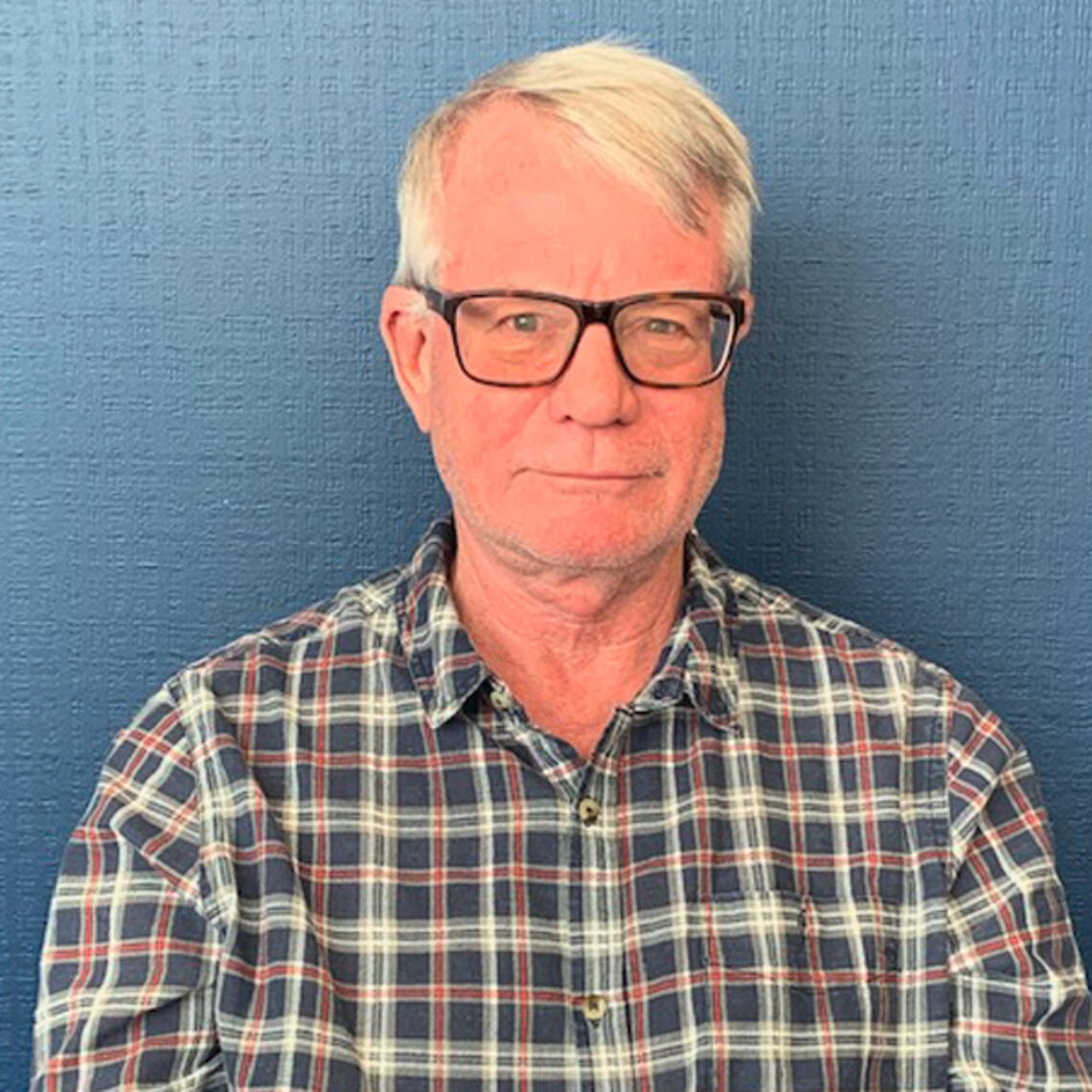 Larry Pearson obtained his BA from Queen's University where he studied Art and Architectural History.  He holds a Master of Environmental Design Degree in Architecture from SAPL, and has been employed by Alberta Culture since 1979, where he has been involved in the preservation and development of Alberta's historic resources.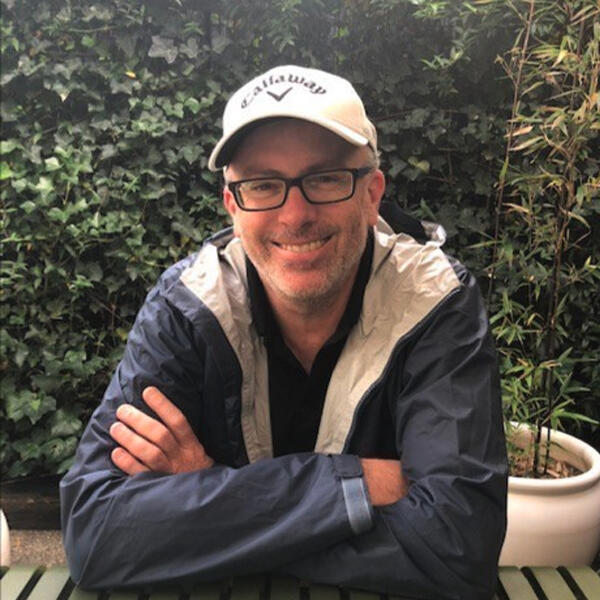 Pryce has over 30 years of planning experience spread across New Zealand, Canada, and the United Kingdom. He currently is the Planning Lead for V3. His work experience has been in both the private and public sectors with experiences in downtown revitalization, sustainable development, transportation, governance, mixed land use development, climate change, and commercial and residential development. 
With over 25 years of experience, Jamal is currently the Manager of Community Growth for the City of Airdrie, one of Canada's fastest-growing cities. His current practice gives him oversight of the development pipeline from Idea to Occupancy, by leading Economic Development, Planning & Development, and Building Inspections. His specialty areas include regional planning, policy, governance, and land use planning.  
Greg is a principal of ground cube, a landscape architecture and planning firm providing landscape architecture, golf course design and planning in the public and private sectors as prime consultants, project managers and specialized contributors to Architects, Engineers and Developers for commercial and residential projects.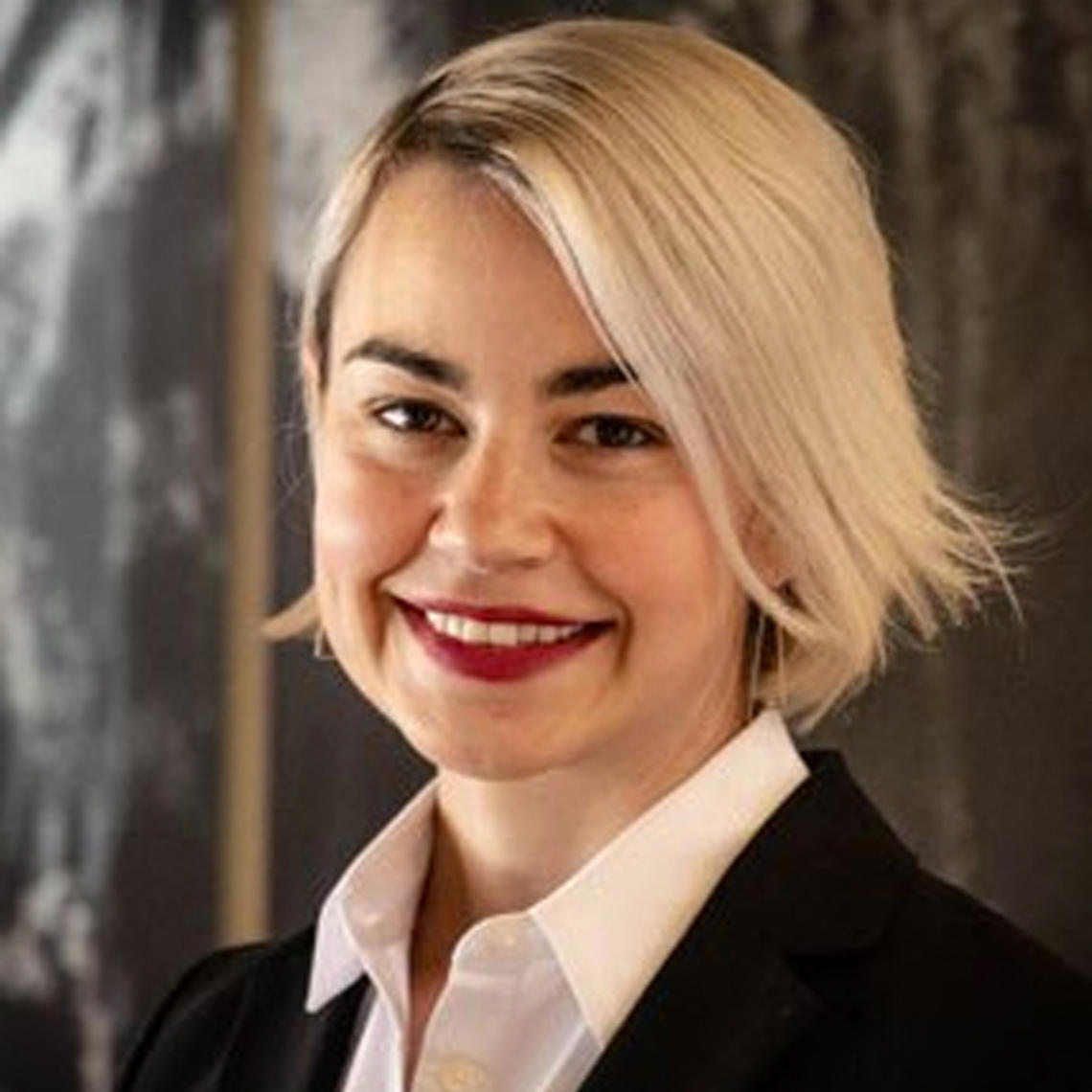 An experienced land use planner with a broad understanding of all facets of the planning process, Liisa was the first employee and only land use planner of the Calgary Metropolitan Region Board (CMRB) and established the operational processes and procedures of the CMRB. In 2019, she oversaw the planning aspects of developing the Calgary Metropolitan Region's (CMR) first Growth and Servicing Plans.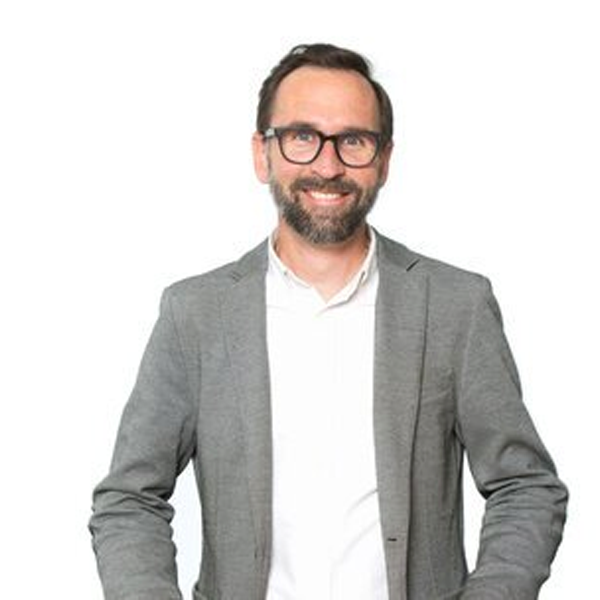 Matt is a Principal at O2 with over 12 years of experience managing high-profile urban design, mixed-use, campus, facility, and large park projects. Matt's work emphasizes the development of multi-functional landscapes and public spaces that meet both the cultural and ecological needs of a site.
Mathis is an Assistant Professor of Landscape Architecture. A consistent theme in Mathis' academic and practice expertise is the integration of design and ecology.
Benjamin Barrington
Douglas Carlyle
Grace Coulter
James Dewald
David Down
David Edmunds
Paul Galpern
Leland Jackson
Martin Jones
Andrew John King
Arlene Joyce Kwasniak
Anthony Leong
Gavin McCormack
Tim McCulloch
Byron Andrew Miller
John (Douglas)  Olsen
Richard Parker 
Nancy Pollock-Ellwand
Christopher Allan Roberts
Cathy Sears
Marcello Stamm
Rollin Stanley
Gregory Stewart
Keir Stuhlmiller
Jeremy  Sturgess
Kate Thompson
Llewellyn (Frederick) Valentine
Harrie Vredenburg