Open to the public every day
12pm–6pm
 
Opening and lecture: Nov 7, 5pm 
Exhibition runs until January 2020 (date TBC)
Mass Timber construction is taking off across North America. This exhibition examines the future of this material through leading examples from architecture and engineering firms across Canada including Acton Ostry, Moriyama + Teshima, MJMA, Patkau Architects and Entuitive Structural Engineers, along with The Mass Timber Institute.
The opening event is part of the Russell Acton Design Matters lecture pre-reception.
Open to the public Monday to Friday
8:30am–4:30pm
On The Boards: Pre-cut and Raw
Opening: Nov 7 | 5pm
Exhibition runs until Jan 17
This is an exhibition about ideas on the board. Often what one sees and experiences is the finished design, but the iterative design process makes up about 90% of what architecture, planning and landscape architecture students spend their time engaged in. This is a chance to discover the edgy, raw ideas students are generating in studio and in the workshop, before the final cut.
About the Stantec Gallery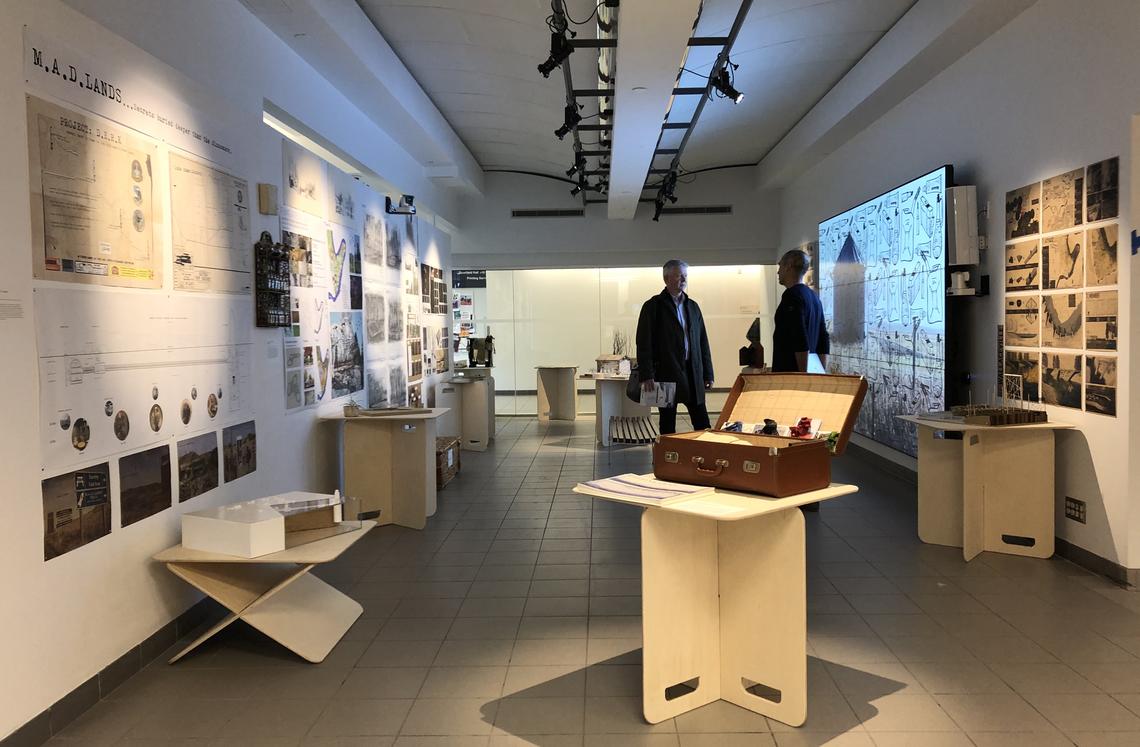 Faculty and students explore many topics of design through courses, research labs, and other studies. Emerging ideas on design across scales, materials and cultures contribute to an ongoing dialogue that we showcase in our Stantec Gallery. The Main Gallery, Small Gallery and Student Gallery provide 1,200-square-feet of space for the design industry, students, faculty and public to find inspiration. Together we are developing, testing, debating, and implementing the ideas of tomorrow.
This gallery is made possible due to the generous support of Stantec.
About the City Building Gallery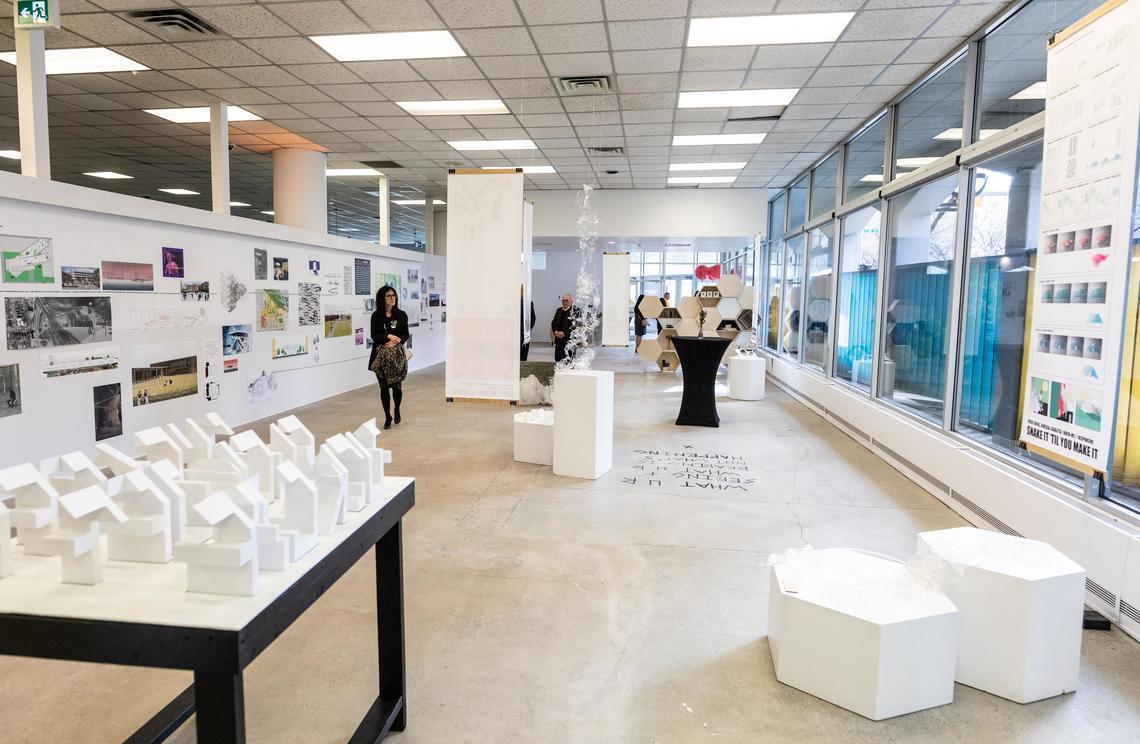 If you're interested in city building, you'll want to visit this space often! Located in the City Building Design Lab, the City Building Gallery features exhibitions from our community partners and alumni - and delves into broad explorations and discussions about city building. Pop-up events and workshops complement the exhibitions. With 12 exhibitions a year, you'll find lots to discover and experience.
We're building our programming for our first year of exhibitions! If you have a show in mind, please start a conversation with our gallery coordinators.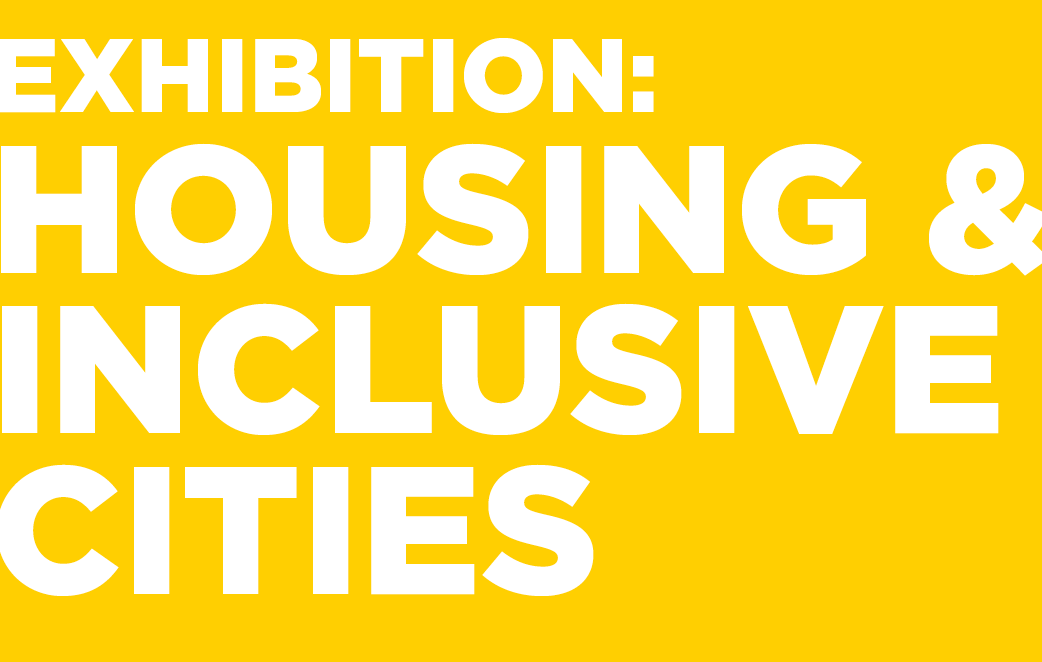 October 30–November 24
City Building Gallery
This multi-media exhibition featured 25 award-winning social housing projects in Europe (shown in London and New York), complemented by UCalgary design research on sustainable housing. The exhibition features four short films, newly commissioned interviews with key practices in London, Amsterdam, Vienna and Paris that offer an urban context for housing with commentary on architecture trends, culture and traditions. 
The exhibition, Housing Design Excellence: European Narratives public panel, and Future of Affordable Housing symposium celebrated National Housing Day on November 22, 2019, and is part of the Future of Housing Research Initiative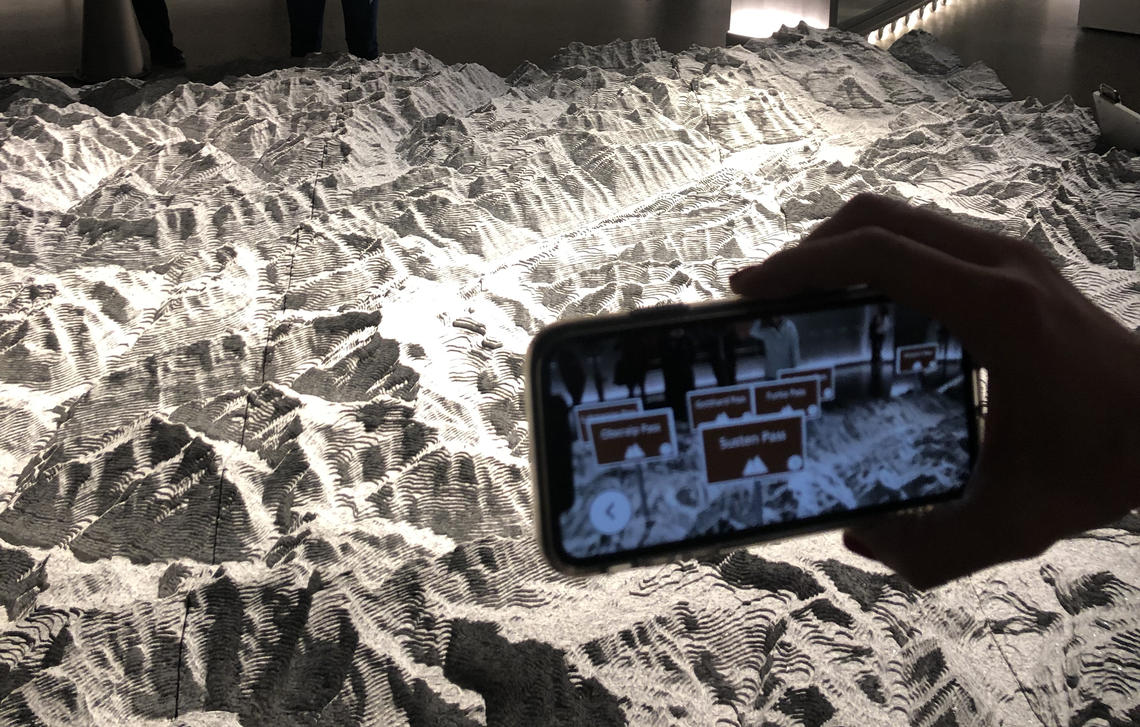 October 3–28 
Stantec Gallery
Fourteen graduate students led by assistant professor Francisco Alaniz Uribe travelled to Switzerland and spent time in the city and canton of Zurich. They were hosted by colleagues from the Swiss Federal Institute of Technology Zurich (ETH Zürich) at their Hönggerberg campus. Supported by site visits, guest lectures and exposure to local resources, students were assigned to analyze the built environment, document and understand the use of the public realm, and suggest design interventions.
The exhibition chronicles their critical analysis process leading to the proposed designs, and includes hand drawings and sketches of public spaces and their use, as well as short films describing the mapping process.
October 3–28 
Stantec Gallery
A 16-foot wood timber "grid-shell" structure was designed and fabricated by students in the SAPL course Advanced Topics in Architecture (EVDA 683) during the fall 2018 term. The course was led by assistant professor Mauricio Soto-Rubio and was tailored to second-year graduate students in architecture. After the pavilion was designed, it was assembled by the SAPL third-floor student lounge. This trial installation allowed students to become familiar with the process of installing the pavilion off-campus. In spring 2019, a community organization called Makespace contacted the faculty seeking to sponsor a pop-up pavilion for the Inventures Conference, billed as the "unconference" for creative minds. The structure would become a temporary living room for their rooftop factory party.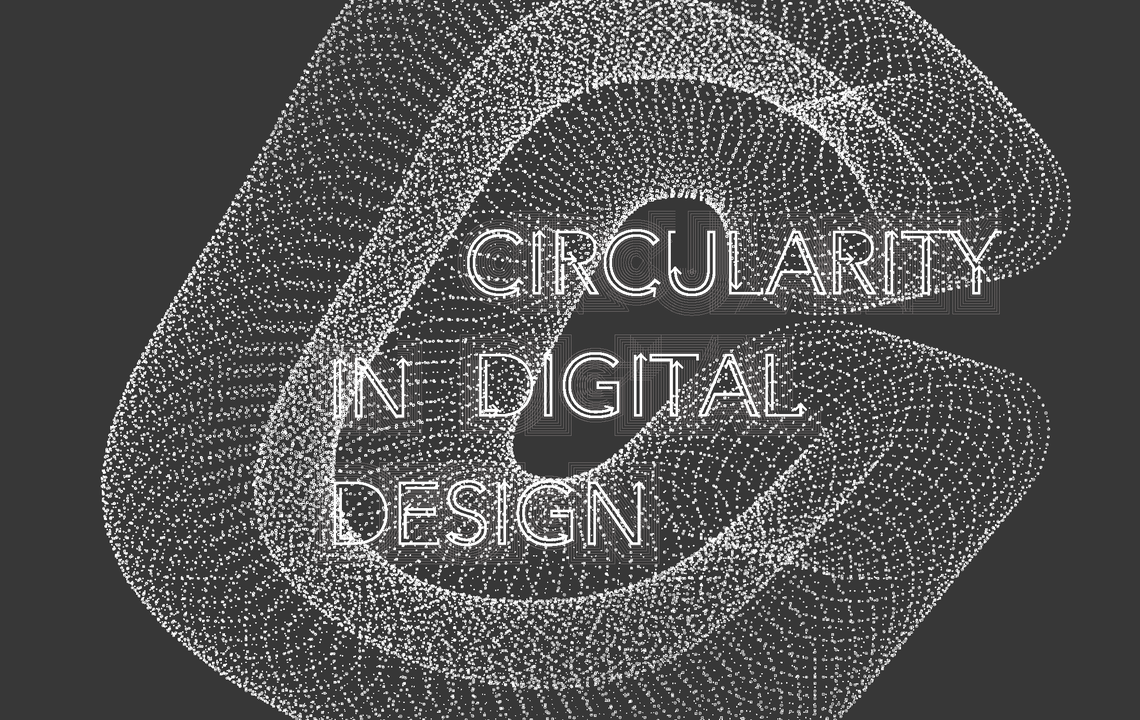 September 26–October 14
City Building Gallery
How can architects use new technologies to address our cities' biggest challenges?
Kristen Forward (MArch'18, MEDes'19), Seyi Arole (MArch'18, MEDes'19), and Hayden Pattullo (MArch'18, MEDes'19) present their recent thesis work that introduces new design methods and concepts for mitigating waste in the building industry. Through 16 months of industry collaboration and academic research, this year's graduates from the SAPL's Mitacs-supported MEDes thesis program exhibited research on the potential integration between recent sustainability concepts in architecture and emerging computer-based tools and techniques, such as robotics and parametric design.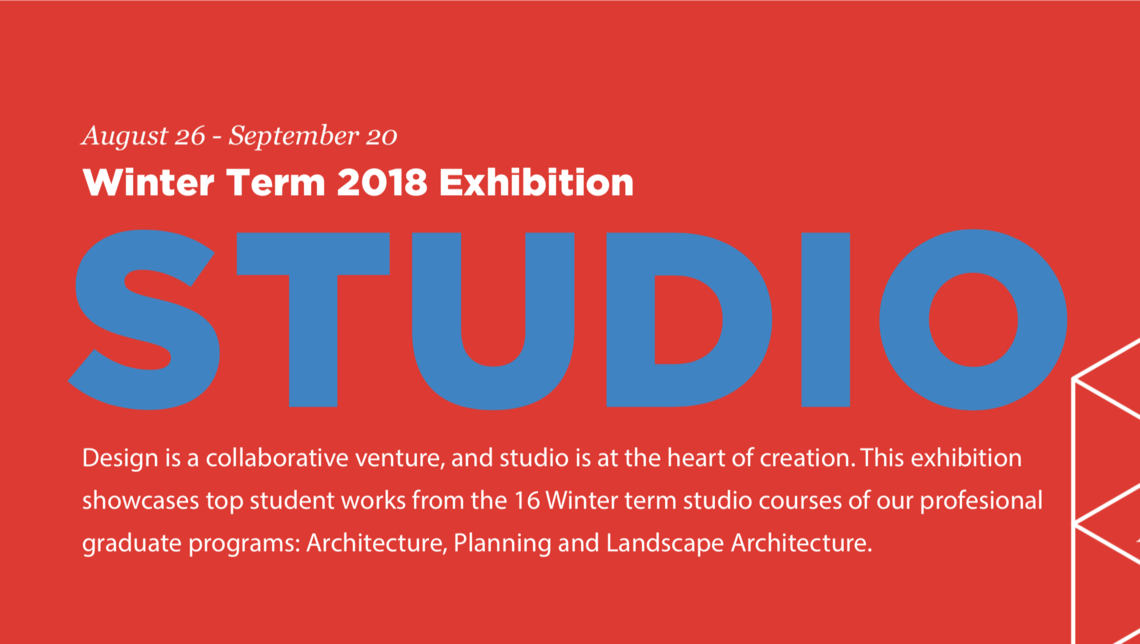 Azadeh Rasouli Yazdi
September 5–Sep 25
Stantec Gallery
Design is a collaborative venture, and studio is at the heart of creation. This exhibition showcases top student works from the 18 winter term studio courses of our professional graduate programs: architecture, planning and landscape architecture.
From explorations about the responsibility of design in society to the rethinking of regions, the work thoughtfully engages critical thinking. 
September 6–22
City Building Gallery
To celebrate the achievements of more than 2,900 alumni, SAPL announced its first annual Alumni Exhibition. The exhibition showcased a sampling of work from graduates across the years.
The exhibition also celebrated Prof. R. Douglas Gillmor's legacy to the architecture profession and our city. Founding director of our architecture program, Prof. Gillmor was a compassionate and thoughtful studio teacher who shaped generations of Calgary practitioners. The Gillmor Block Course was named in recognition of his substantial contribution.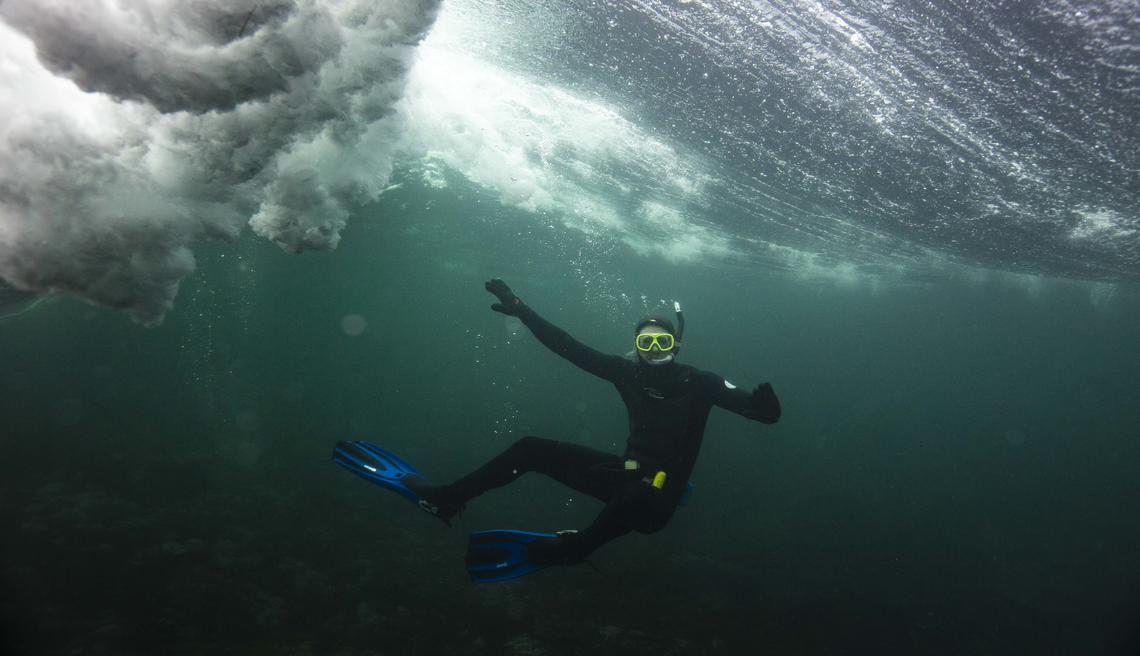 Joseph Crawford,
July 29–August 22
City Building Gallery
The series Above/Below was inspired while free-diving on the west coast of Haida Gwaii. Above/Below was originally published as a collaborative photo-essay in Northword Magazine by photographer Joseph Crawford and artist Allison Smith, and has since evolved into a group exhibit. This is a multi-media show that combines Joseph Crawford's underwater photography, Allison Smith's visual art and written essay, and a short co-created film, Hands In the Water.
June 27 to July 16
City Building Gallery
Combined/Between is an exhibition by Yves Poitras (MArch'15) that explores how we can reach across conventional typologies to stitch together the gaps in our urban fabric and create new opportunities to live work and connect.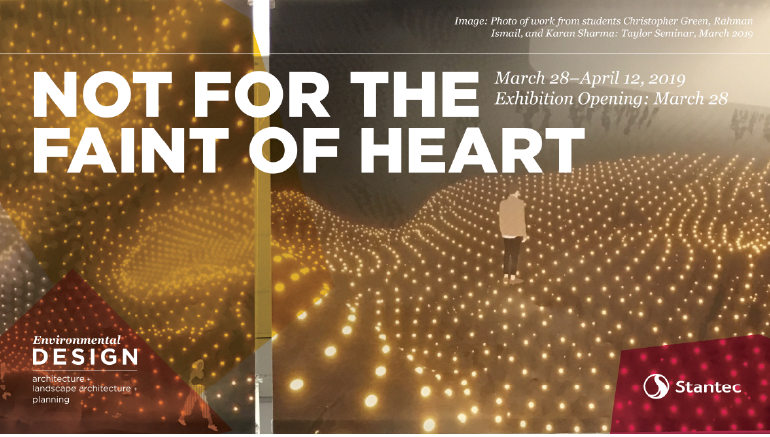 March 28–ongoing
Stantec Gallery
Intense, furious, limitless. Architecture, planning and landscape architecture students participated in six intense courses facilitated and supported by local and international guest experts to explore inquiries about the future of libraries, hybrid scales of visual communication, site storytelling and urban heritage conservation. This exhibition presents their findings, ideas, and design visions through varying techniques, media and digitization. 
View the feature exhibition of our March block week courses.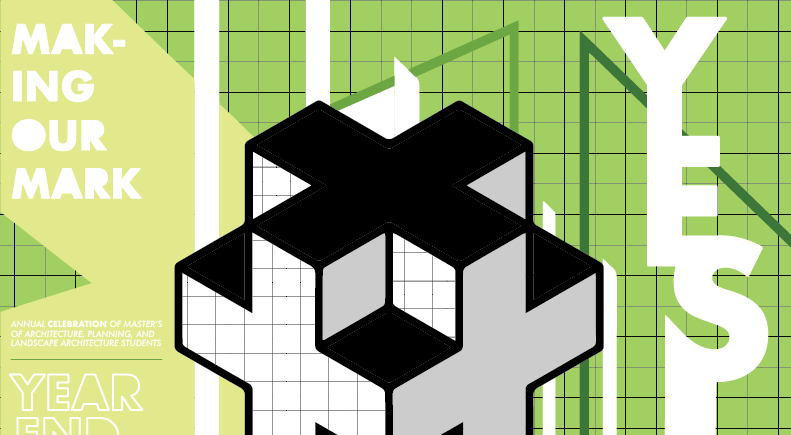 May 1–14
City Building Gallery
The annual Year-End-Show (YES) is put on by our students. YES is the annual celebration of Masters of Architecture, Planning and Landscape Architecture students' hard work. "Making Our Mark" on Calgary is their celebration as they activate new spaces, possibilities, and futures.
It's the Biggest YES Ever. Explore the 15,000 s.f exhibition.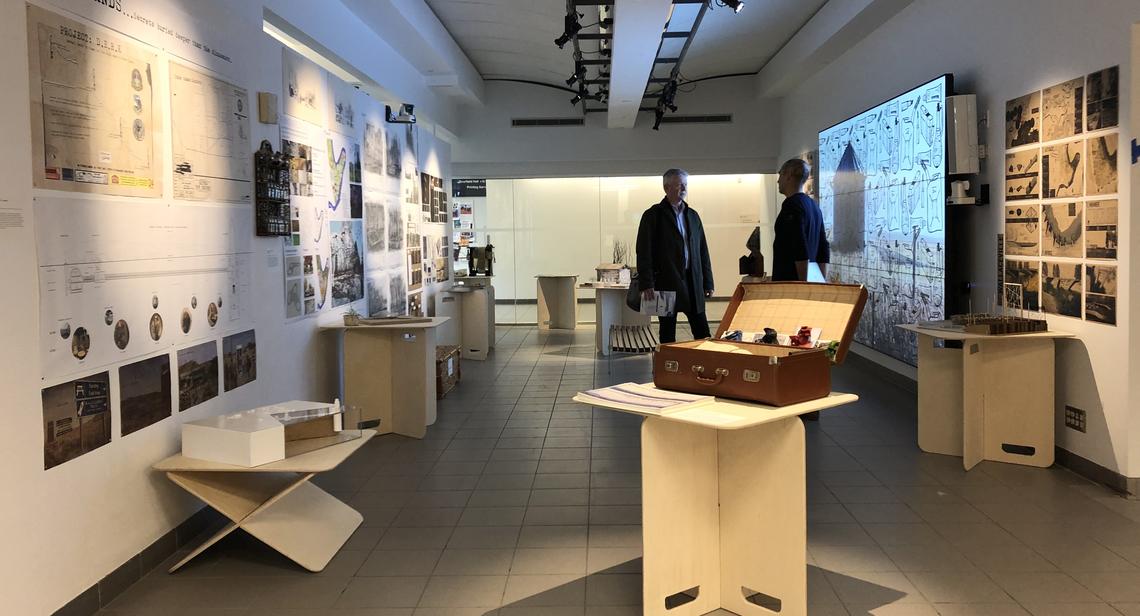 January 25–February 15
Stantec Gallery

The setting is Southern Alberta, a place that is both living and dying…The prairie landscape of Southern Alberta provides and destroys, bringing both abundance and scarcity. It was the fallacy of abundance that was sold to those who settled in this region and led to speculative items such as Palliser's Triangle declaring it an arid region unsuitable for agriculture. But a later assessment by John Macoun declared it a land of abundance, and so westward homesteading began.
The MLA studio told the tales of two places and the rivers that run through them: the Highwood River as it runs through the town of High River and the general area around Drumheller and the Red Deer River.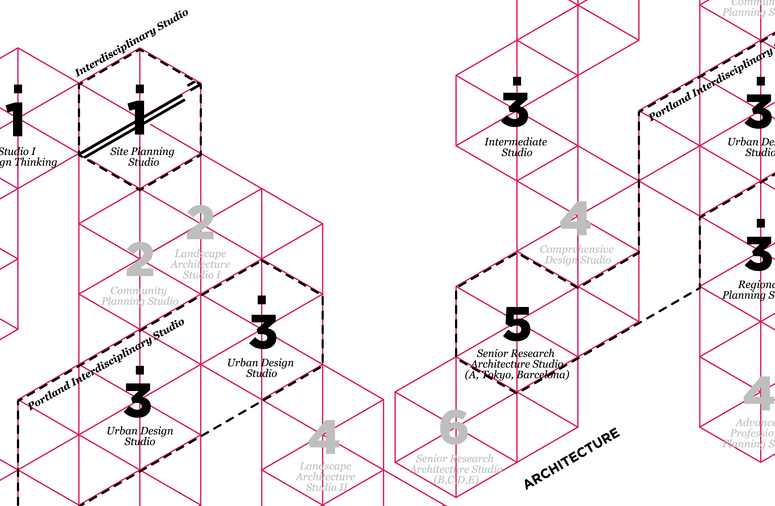 February 28 –March 23
Opening: February 28, 2019
Stantec Gallery
Design is a collaborative venture, and studio is at the heart of creation. This exhibition showcases top student works from the 16 fall term studio courses of our professional graduate programs (architecture, planning and landscape architecture), the architecture study abroad studios (Tokyo and Barcelona) and the interdisciplinary urban design studio (Portland, OR).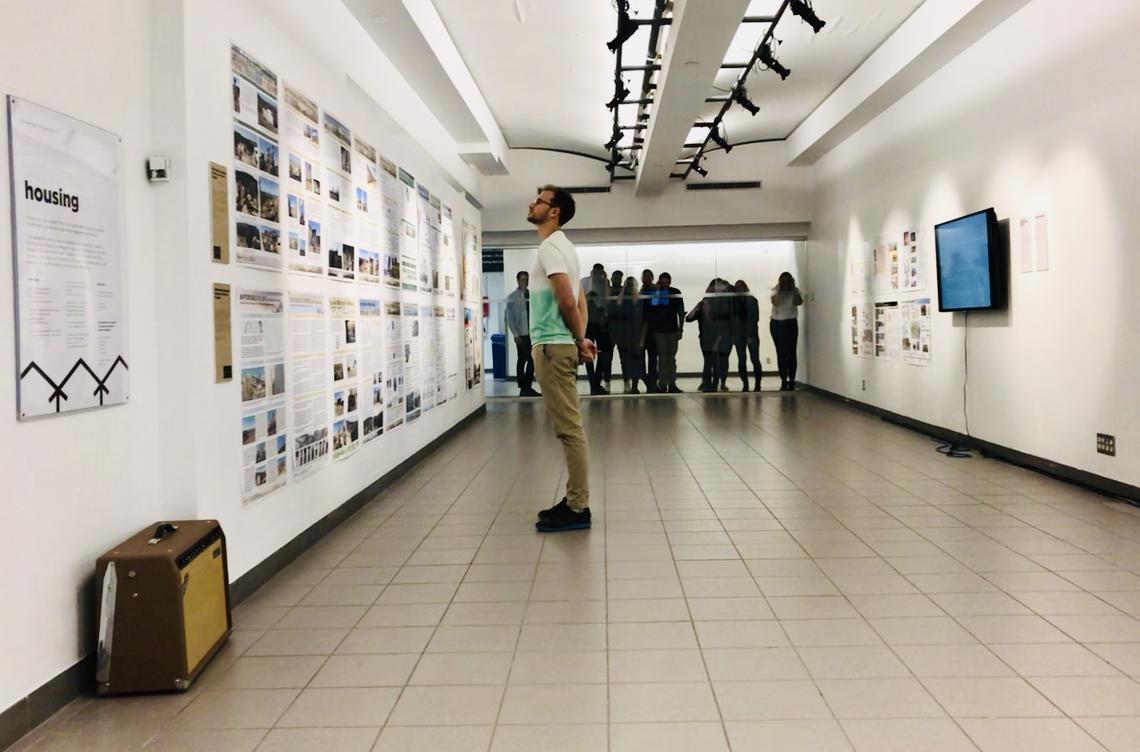 November 14–December 31
Stantec Gallery
Where you live is one of the most significant choices you make in life from a social, ecological and economic perspective.
This exhibition showcases innovative explorations by students, faculty and industry members in housing. Investigative inquiries range in location from North America and Central America to Europe, and deals with diversity of cultures, climates, and crucial issues such as affordability, equity and resilience.