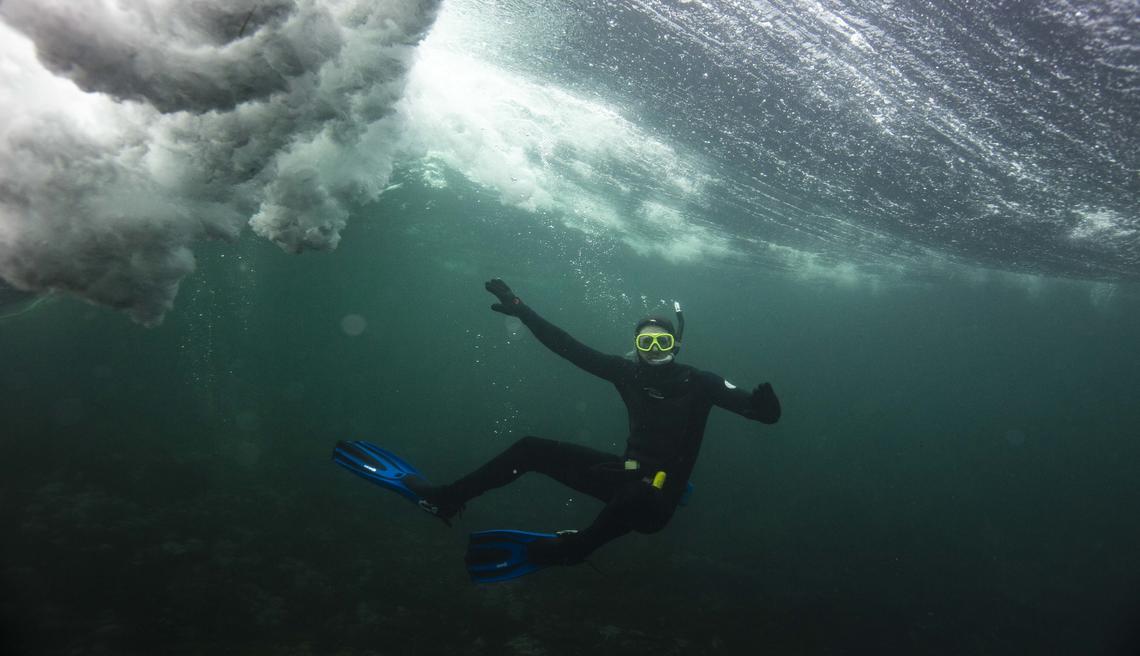 Joseph Crawford,
Above/Below
Allison Smith and Joseph Crawford
Exhibition:Jul 29–Aug 22
Meet the artist: Aug 9, 6pm
The series Above/Below was inspired while free-diving on the west coast of Haida Gwaii. Above/Below was originally published as a collaborative photo-essay in Northword Magazine by photographer Joseph Crawford and artist Allison Smith, and has since evolved into a group exhibit. This is a multi-media show that combines Joseph Crawford's underwater photography, Allison Smith's visual art and written essay, and a short co-created film, Hands In the Water.
The dynamic series explores the experience of submerging into the underwater world. It captures the cerebral experience of the transition between air to water mediums, and the subsequent change in sound, pressure and movement.  It explores the opposing movement, colors and changing geometry of water through film, photography, writing and abstract art.  The pieces capture the immense energy of the pacific swell, the rugged terrain and challenging weather, that require one to surrender to the elements. It is inspired by the relationship between humans and nature, where humans are not only a part of nature's chaos but at her mercy.
Meet the Artist: August 9, 6 – 8pm
Join artists Joseph Crawford (who is studying architecture at SAPL) and Allison Smith tonight at 6pm for a 30-minute chat and discussion about the work, and a short Q&A. 
Winter Term 2019 Exhibition 
Aug 26–Sep 20
Opening: Sep 5
Design is a collaborative venture, and studio is at the heart of creation. This exhibition showcases top student works from the 16 winter term studio courses of our professional graduate programs: architecture, planning and landscape architecture.
Zurich exhibition + October block week 
Exhibition: Nov 7–Jan 17
Opening: Nov 7
About the Stantec Gallery
Faculty and students explore many topics of design through courses, research labs, and other studies. Emerging ideas on design across scales, materials and cultures contribute to an ongoing dialogue that we showcase in our Stantec Gallery. The Main Gallery, Small Gallery and Student Gallery provide 1,200-square-feet of space for the design industry, students, faculty and public to find inspiration. Together we are developing, testing, debating, and implementing the ideas of tomorrow.
This gallery is made possible due to the generous support of Stantec.
About the City Building Gallery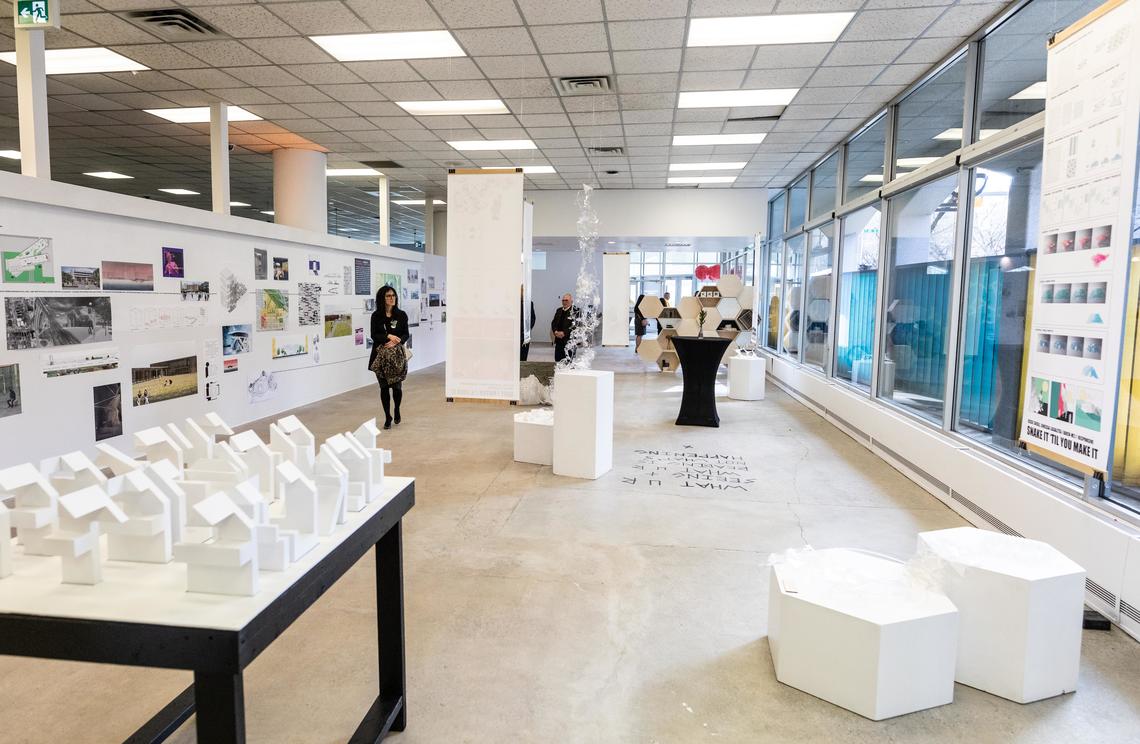 If you're interested in city building, you'll want to visit this space often! Located in the City Building Design Lab, the City Building Gallery features exhibitions from our community partners and alumni - and delves into broad explorations and discussions about city building. Pop-up events and workshops complement the exhibitions. With 12 exhibitions a year, you'll find lots to discover and experience.
We're building our programming for our first year of exhibitions! If you have a show in mind, please start a conversation with our gallery coordinators.
June 27 to July 16
City Building Gallery
Combined/Between is an exhibition by Yves Poitras (MArch'15) that explores how we can reach across conventional typologies to stitch together the gaps in our urban fabric and create new opportunities to live work and connect.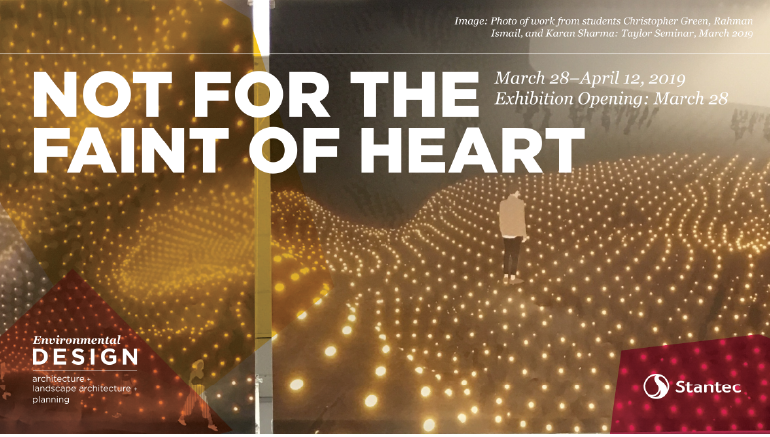 March 28–ongoing
Stantec Gallery
Intense, furious, limitless. Architecture, planning and landscape architecture students participated in six intense courses facilitated and supported by local and international guest experts to explore inquiries about the future of libraries, hybrid scales of visual communication, site storytelling and urban heritage conservation. This exhibition presents their findings, ideas, and design visions through varying techniques, media and digitization. 
View the feature exhibition of our March block week courses.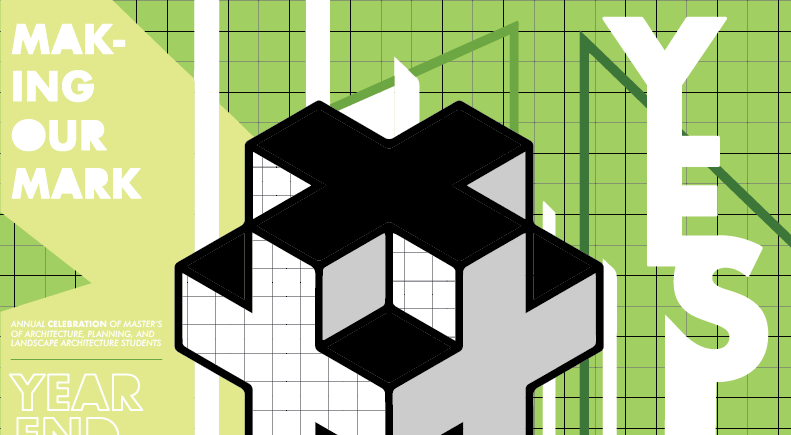 May 1–14
City Building Gallery
The annual Year-End-Show (YES) is put on by our students. YES is the annual celebration of Masters of Architecture, Planning and Landscape Architecture students' hard work. "Making Our Mark" on Calgary is their celebration as they activate new spaces, possibilities, and futures.
It's the Biggest YES Ever. Explore the 15,000 s.f exhibition.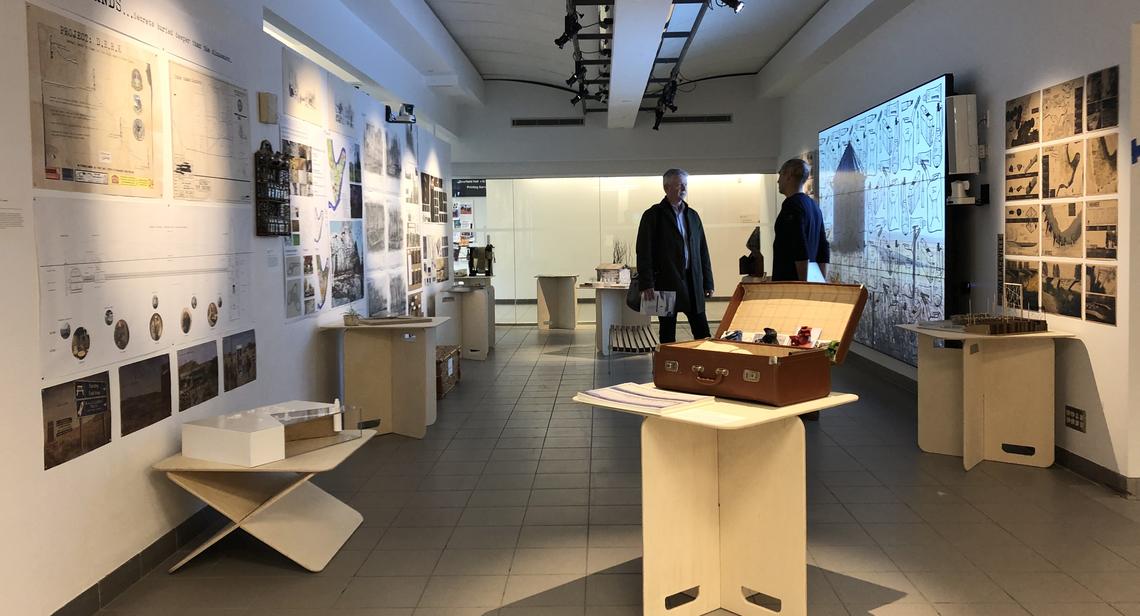 January 25–February 15
Stantec Gallery

The setting is Southern Alberta, a place that is both living and dying…
The prairie landscape of Southern Alberta provides and destroys, bringing both abundance and scarcity. It was the fallacy of abundance that was sold to those who settled in this region and led to speculative items such as Palliser's Triangle declaring it an arid region unsuitable for agriculture. But a later assessment by John Macoun declared it a land of abundance, and so westward homesteading began.
This studio tells the tales of two places and the rivers that run through them: the Highwood River as it runs through the town of High River and the general area around Drumheller and the Red Deer River.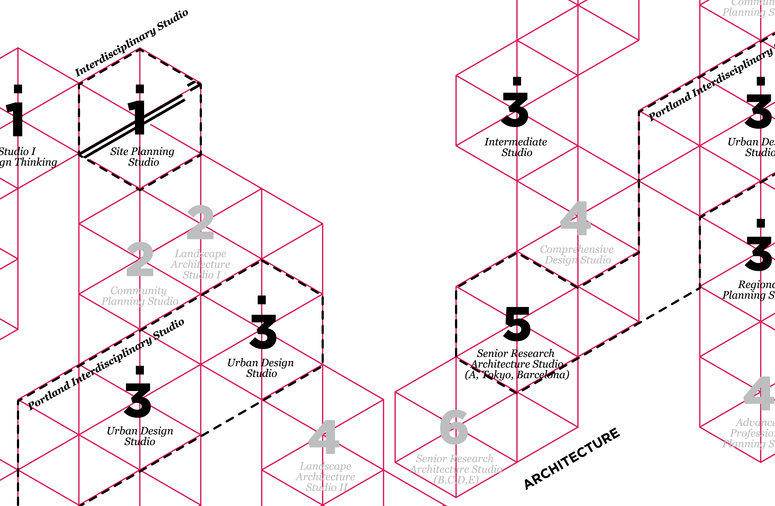 February 28 –March 23
Opening: February 28, 2019
Stantec Gallery
Design is a collaborative venture, and studio is at the heart of creation. This exhibition showcases top student works from the 16 fall term studio courses of our professional graduate programs (architecture, planning and landscape architecture), the architecture study abroad studios (Tokyo and Barcelona) and the interdisciplinary urban design studio (Portland, OR).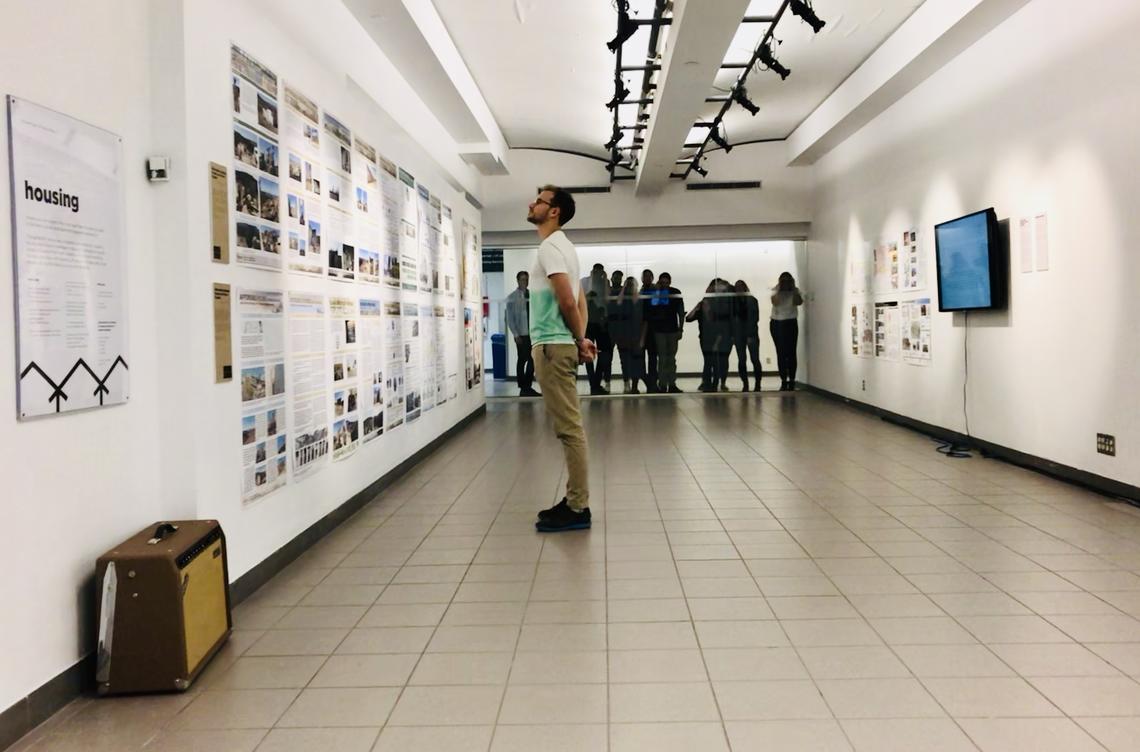 November 14–December 31
Stantec Gallery
Where you live is one of the most significant choices you make in life from a social, ecological and economic perspective.
This exhibition showcases innovative explorations by students, faculty and industry members in housing. Investigative inquiries range in location from North America and Central America to Europe, and deals with diversity of cultures, climates, and crucial issues such as affordability, equity and resilience.