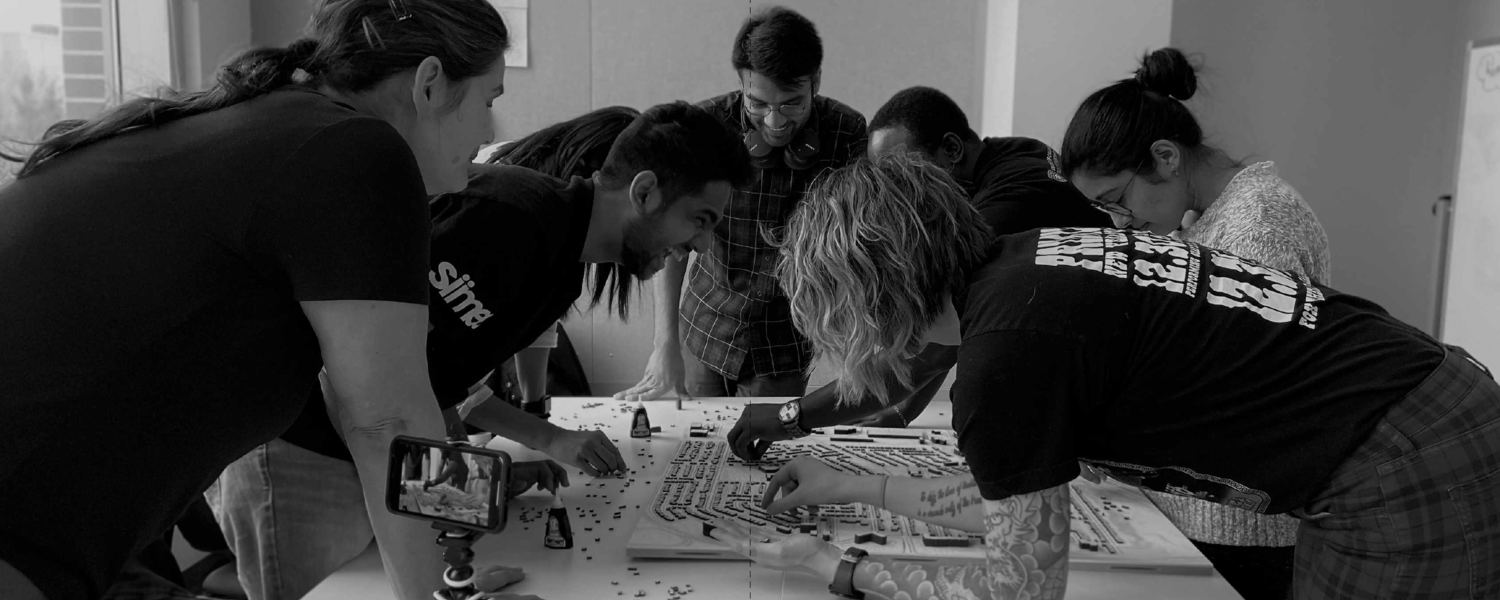 Student Experience
Study Abroad | Block Weeks | WIL and Community-Based Learning
SAPL students embrace bold, entrepreneurial thinking in the built environment
...from undergraduate, professional graduate and research graduate students, all the way to post-professional studies.
A vital strength of our programs comes from the interdisciplinary nature of our school. Through interdisciplinary courses, students learn how to work within broader intellectual, environmental, and professional contexts. In addition to a rigorous curriculum, enrichment pillars such as Block Courses, Study Abroad, Work-Integrated-Learning and Community-Based Learning opportunities broaden the educational experience.
Throughout the course of the year, SAPL and the SAPL Student Association offers student events that facilitate student networking, learning and idea-shaping. This includes the Design Matters Lecture Series, exhibition openings, lunch and learns, as well as student-industry events. Find out what's happening on campus and at our downtown lab.
Block week courses allow students to work with prominent practitioners and educators, architects, planners and landscape architects, from around the world in an intensive study. These block courses are a vital and essential aspect of the professional graduate programs. The one-week block course was pioneered by our faculty several decades ago, and they continue to provide a special opportunity for intensive courses (typically electives).
Global leaders in design supplement the learning experience through one-day, one-week and semester-long terms. Students have had the opportunity to work directly with guests such as Marc Fornes (THEVERYMANY), Koen van Velsen, Chris Sharples (SHoP Architects) and Dr. Jane Rendall from the Bartlett School of Architecture.
A well-rounded design education includes practical, real-world engagement with ideas, systems, and precedents around the world. Study abroad opportunities are offered as part of the MArch, MPlan and MLA program studies, ranging from one-week field study courses in cities like Los Angeles to semester-long programs in Japan and Spain. Our study abroad locations are recognized for their expertise areas like growth management, transit-oriented communities, district revitalization, sustainable infrastructure, public space design, and urban design. Participating in these opportunities is a great way to gain an appreciation for interdisciplinarity, sustainability, and culture. 
Participation in these programs is not mandatory, but is strongly encouraged for all students. Going abroad benefits the academic, personal and professional development of students and is a pivotal part of your post-secondary education.
Work-Integrated, Community-Based Learning
SAPL students are offered an academic experience that closely resembles professional practice. Here are two examples of how students are immersed into the industry and community during their education.
Community-Based Studios
The Advanced Professional Planning Studio (PLAN 630, formerly EVDP644) is the capstone studio in the MPlan program fulfills this mandate. Through collaboration with community-based organizations, students engage with citizens in a comprehensive urban planning project that addresses pressing current and future challenges for growth and development.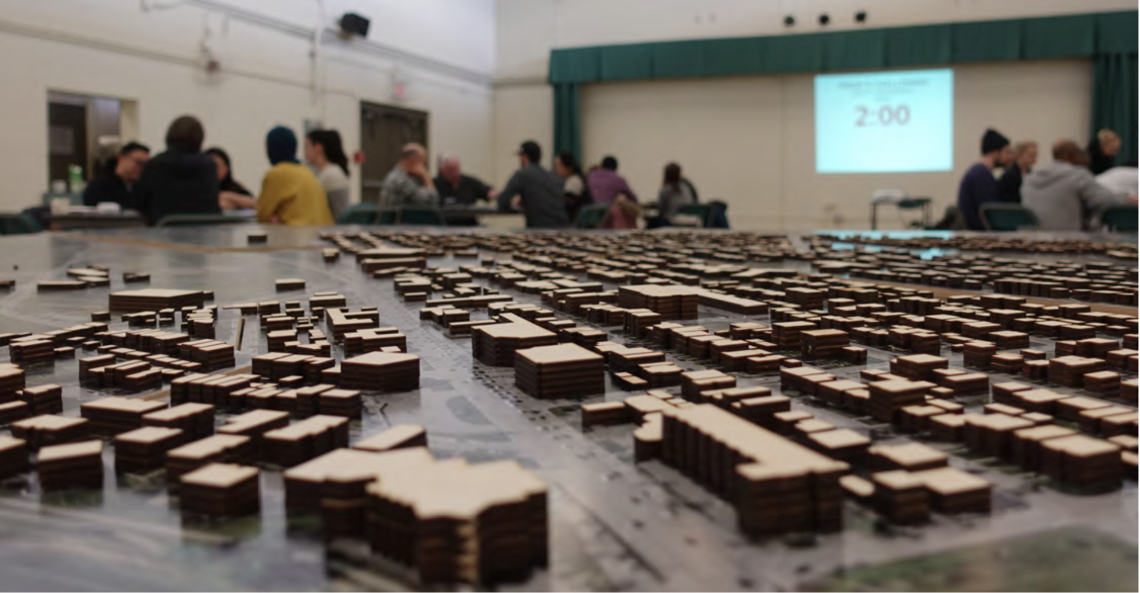 Work-Integrated Learning Studios
The WILs connect students, faculty members, researchers, and practitioners in teams to address the challenges that face our communities, cities, regions and nations through the lens of the disciplines of architecture and landscape architecture. These hybridized studios are co-led by professionals — leaders from architectural offices, developers, policy makers and builders, in Calgary and and in some cases outside of Canada.
This is a key opportunity in the program to learn from the work taking place across all of these studio teams and project types. Our hope is that these studios new sets of collaborative networks that together tackle some of the most critical challenges and opportunities that face the architectural discipline. 
Above image gallery: SAPL architecture students led by Dustin Couzens from MODA architecture firm worked with the High Level Line Society to imagine design possibilities for a proposed 4.3 km active transportation corridor in Edmonton. Read about it in the Edmonton Journal → 
Design and planning professionals are leaders in city building. To supplement professional practice and leadership courses, students are encouraged to take part in professional associations such as SAPL Students' Association (SAPLSA), the Canadian Architecture Students Association (CASA), and the Alberta Association of Architects (AAA). Students are also strongly encouraged to be involved in all aspects of Faculty governance and strategic planning, and be representative on committees and councils
With 400+ students and state-of-the-art facilities, SAPL provides a supportive learning environment. Students come from a diverse range of academic disciplines, backgrounds, and interests, including form-making, social and environmental change, and technical integrity. Students are supported throughout their studies through resources such as workshop, fabrication and technical support. Students also have access to a wide range of resources ranging from financial support to wellness. as well as entrance scholarships, bursaries and awards to lessen the financial burden.
Discover what's it like to study here through the lens of some SAPL students:
Student Competition Awards