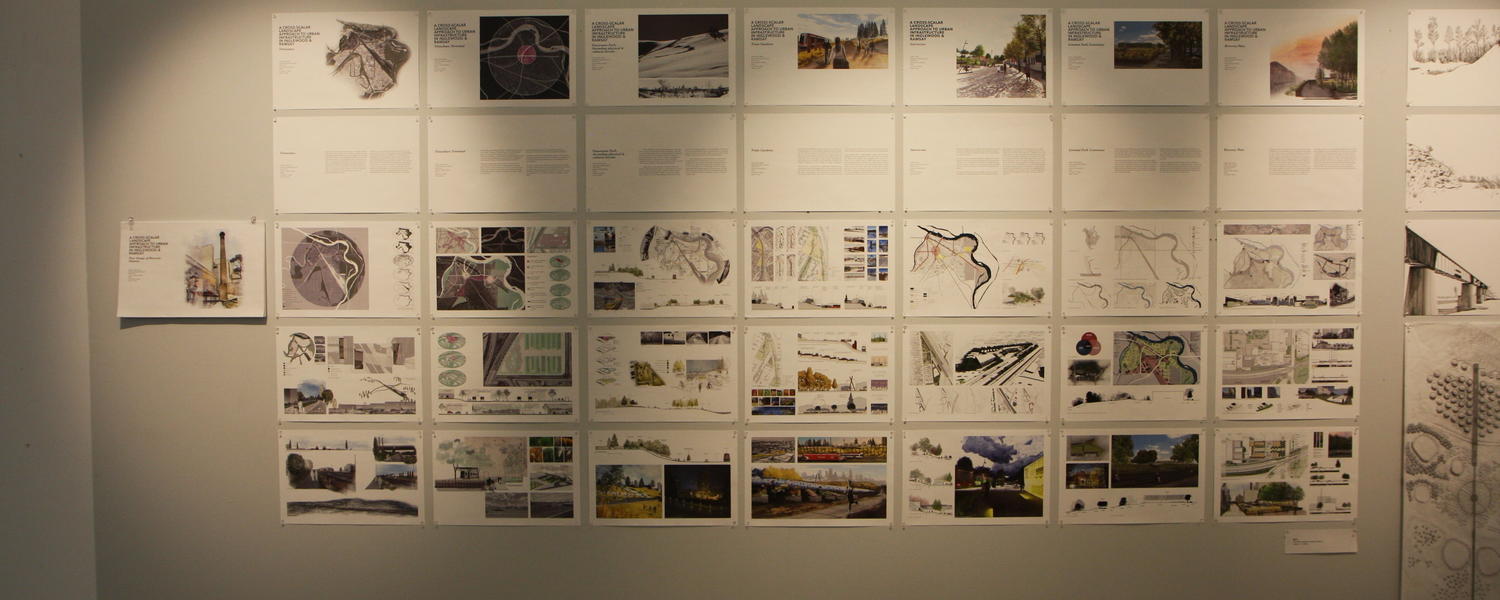 Accreditation
Our school offers accredited professional programs in architecture, planning and landscape architecture. Graduating from one of these programs is the first step to becoming a licensed practitioner. Our architecture and landscape architecture degrees are the only accredited programs for these professions in Alberta.
The MArch program is accredited by the Canadian Architectural Certification Board (CACB). The program provides the foundation for a range of career opportunities in design, construction, and management of the built environment, as well as being a basis for advanced design and scholarly research.
In Canada, all provincial and territorial associations, institutes and orders recommend a degree from an accredited professional degree program as a prerequisite for professional licensure. More information can be found on the CACB website.
Canadian degrees from accredited programs are fully recognized in the United States and in the European Union under reciprocity agreements. 
On January 1, 2017 the Canadian Architectural Certification Board (CACB) granted a full six-year accreditation term to our program, ending June 30, 2023. The Master of Architecture program at the University of Calgary has been accredited since 1995. Download the Architecture Program Report and Visiting Team Report if you're interested in learning more.
The MPlan program is an accredited university program by the Professional Standards Board (PSB) for the planning profession in Canada. The most direct entry route to a professional planning designation is by holding an accredited degree.
In 2018, the program received unconditional accreditation for five years by the Professional  Standards Baord.
Master of Landscape Architecture
The MLA program is a fully-accredited member of the Landscape Architecture Accreditation Council (LAAC).
The MLA Program at the University of Calgary is a member of the Landscape Architecture Accreditation Council (LAAC) and is the first Canadian graduate program in landscape architecture to be launched since 1980. The program began in 2015, and was granted full accreditation for a three-year term by the Canadian Society of Landscape Architects (CSLA) in September 2018.