Mayor Jyoti Gondek 
Joe Case, VP Mattamy Homes
Paul Battistella, Managing Partner, Battistella Development
June Williamson, Professor, Author, Architect, Fellow at the Urban Design Forum
 
Date: Thursday, January 26
Time: TBD
Location: City Building Design Lab | 616 Macleod Trail SE, Calgary, AB.
Cost: Free
Exploring how we could create a better future through design
Design Matters is a thought-provoking lecture series, organized by the School of Architecture, Planning and Landscape, which seeks to inspire transformative change. The series brings to Calgary a range of designers, innovators, and thought leaders exploring the edge of design and city building. 
Lectures are delivered from September to May, and feature provocative speakers who examine the latest ideas in architecture, regional and urban planning, and landscape architecture. The lectures challenge attendees to broaden their thinking on a myriad of issues related to design.  Design Matters engages students, public officials, industry professionals and interested citizens — people who want to learn, understand and address design issues affecting our community.
The lectures spark conversations about societal issues by engaging with innovative thinkers. Attendees are encouraged to recognize the important role design plays in our daily lives. 
Join industry professionals, faculty, students, alumni and people in the community who care about design and building a great city at an upcoming lecture!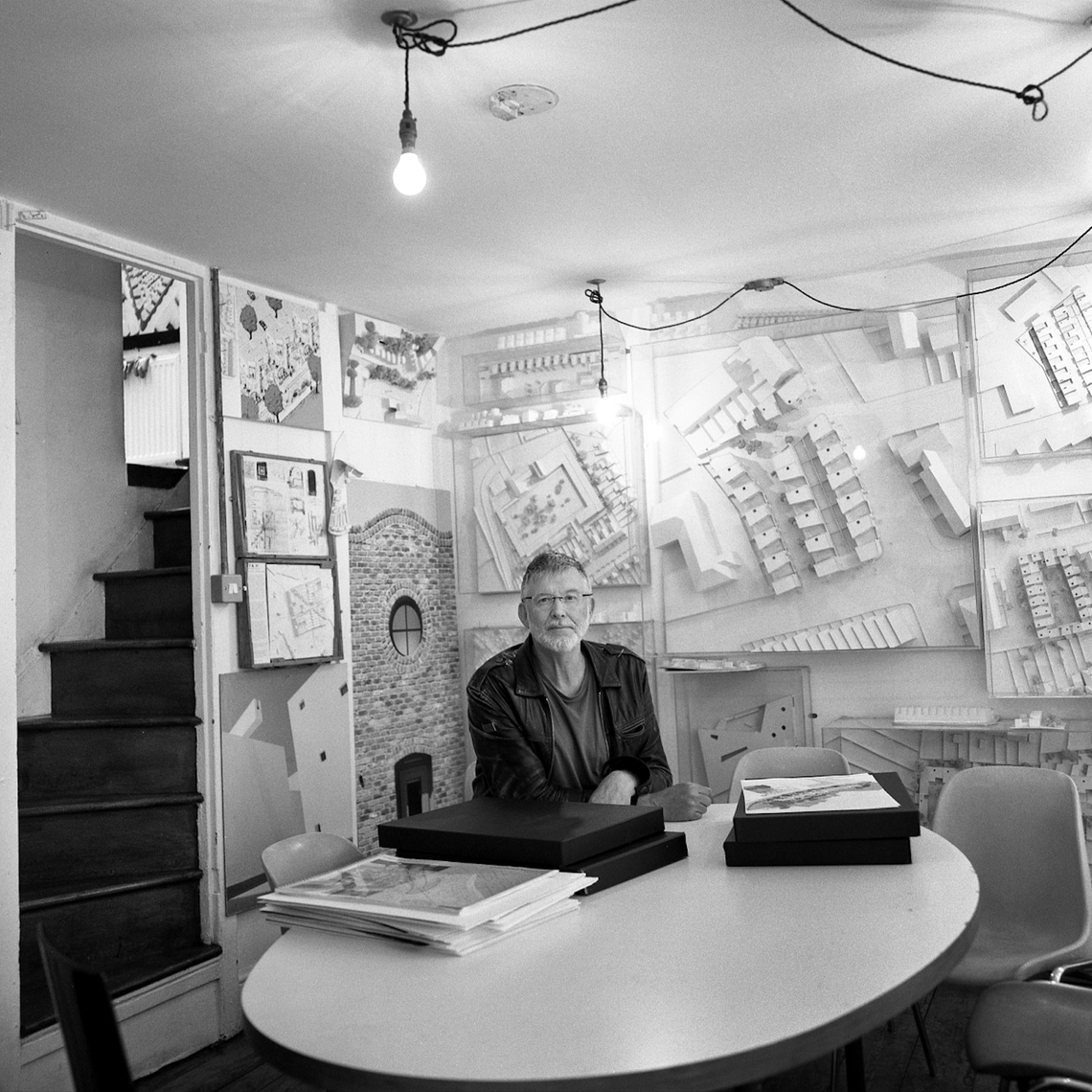 New Approaches to Affordable Housing
Peter Barber
Peter Barber Architects
Forty years of thinking about cities have taught Peter Barber that there are tonnes of ways to be an architect, numerous hats that an architect can and should wear – abstract and analytical, political, sensual, social, artistic, pragmatic even. Barber thinks architects need to be sociologists, citizens, geographers, activists, and urbanists –  Master-Planner-structuralists and Situationists.
In this lecture, Barber will outline a series of ideas and thoughts which aim to tease out an ideological and political context for an architect's work. These quotes, images, and observations capture the atmosphere and ethos of what architects do and they provide a moral compass for the design process. He will describe how these ideas find expression in a number of built projects, and finish the lecture by talking about his sketchbooks and a series of theoretical or speculative projects and ideas, including 8,000 Mile Island….. a vision for an array of maritime farms and offshore green energy plants tracing the coastal outline of the United Kingdom's islands, from the Orkneys to the Isle of Wight and back… A vision for a food and energy self-sufficient UK.
Date: Wednesday, February 15
Time: TBD
Location: City Building Design Lab | 616 Macleod Trail SE, Calgary, AB T2G 2M2
Cost: Free
Valerio Morabito, Morabito Properties
R. Shane Williamson, WilliamsonWilliamson
Date: Monday, March 13
Location: TBD
(More information coming soon!)
Extreme Cities: The Peril and Promise of Urban Life in the Age of Climate Change
Prof. Ashley Dawson 
Author and Professor
Date: Wednesday, April 5
Time: TBD
Location: TBD
Cost: Free

Hosted by John Baziuk (MArch'21) and Emily Kaing (MLA'21), listen to two seasons of conversations about popular topics and bold new ideas with design leaders in the built environment. Launched in Fall 2019, the episodes are aired on CJSW-FM is a campus radio station, broadcasting at 90.9 MHz FM, from the University of Calgary, and available on Apple Podcasts. Special thanks to the CJSW team for letting us use the station facilities and for your mentorship, Vita Leung for inspiring the initiative and Jes Alder for ongoing support.
Instagram @designmatters.podcast
Email podcast@sapl.ucalgary.ca
Design Matters is made possible through the partnership with generous sponsors who have shared aspirations. Sponsorship presents a wonderful opportunity for companies to not only heighten community profile, but also to engage with talented students who will be leaders and practitioners.
Looking forward to learning with you!