Mayor Jyoti Gondek 
Joe Case, VP Mattamy Homes
June Williamson, Professor, Author, Architect, Fellow at the Urban Design Forum
Alkarim Devani, President, RNDSQR
Alex Ferguson, SVP, Development, Anthem Properties Group

As a city, we have recognized the importance of taking action to combat climate change. As a result, city council has declared a climate change emergency, and leaders in our industry understand and support this decision. This panel will address the big question, "How will our cities move from our past actions, and shift our practice to enable more sustainable growth patterns?" 
Rethinking Urban Growth | 5:30 - 6:40 p.m.
As a city, we have recognized the importance of taking action to combat climate change. As a result, city council has declared a climate change emergency, and leaders in our industry understand and support this decision. This panel will address the big question, "How will our City's move from our past actions, and shift our practice to enable more sustainable growth patterns?"
In Rethinking Urban Growth, thought-leaders Jyoti Gondek, Mayor of Calgary; Joe Case, Vice President, Mattamy Homes; and June Williamson, Professor, Author, Architect, and Fellow at the Urban Design Forum, will share their perspectives and insights. 
Mid-Semester Review Gallery Open House | 4:30 - 5:20 p.m.
The Mid-Year Reviews Gallery Open House will feature works from The School of Architecture, Planning and Landscape's, Architecture, Planning, and Landscape Architecture Masters programs. It will feature what each studio felt were the three strongest pieces of work, spotlighting the incredible work that the students presented during the fall semester. 
Presentation of MUDA Awards by Mayor Jyoti Gondek | 5:20 - 5:30 p.m.
Congratulations to Alima Pal, Deepali Dang, Garima Chaudhary, Madiha Mehdi, Mona Meschi, Pranshul Dangwal, Josh Bateman, and Shabnam Seifhameda, who won first place in the Student Projects Category for Urban Acupuncture, a project under the guidance of Hal Eagletail, Sven Kohlschmidt, and Fabian Neuhaus, and funded by the Richard Parker Initiative. The School would also like to congratulate Traci Berg for her project Anastomose, and Garima Chaudhary, Mia Leung, and Renz Paul Mendez for their project Euphoria, who received Special Mentions.
To read more about the MUDA Awards, click here.
Event Details
Date: Thursday, January 26
Reception: 4:30 pm - 5:20 p.m.
MUDA Award Presentation: 5:20 p.m. - 5:30 p.m.
Panel Discussion + Q&A: 5:20 p.m. - 6:40 p.m.

Location: City Building Design Lab | 616 Macleod Trail SE, Calgary, AB.

Cost: Free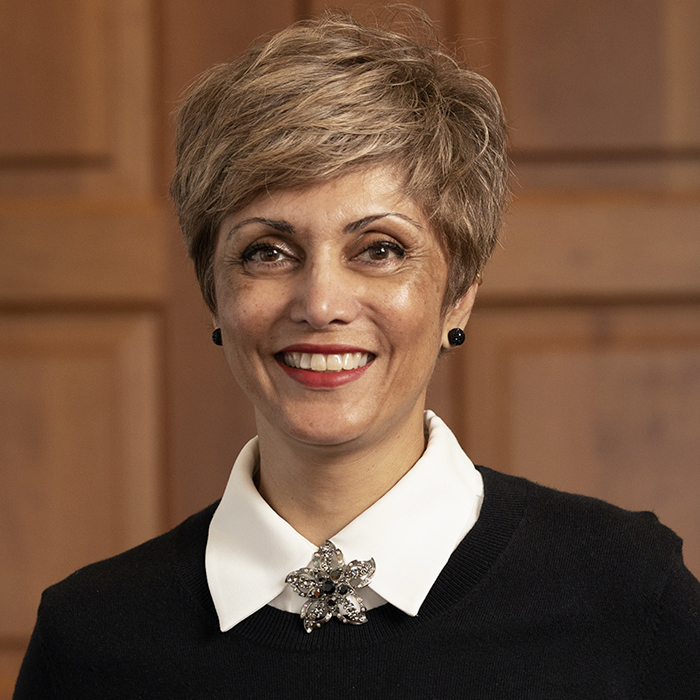 Jyoti Gondek, Mayor of Calgary
Jyoti Gondek was sworn in as Calgary's 37th mayor and the first woman to be elected to this role on October 25, 2021. Prior to being elected as mayor, she served as city councillor for Ward 3 from 2017 to 2021. She holds a Ph.D. in urban sociology and an M.A. in organizational sociology.
Throughout her career, Mayor Gondek has taken a big picture approach to pressing challenges. Often, she has found processes and policies exist simply because they have never been questioned. She has come to understand that by probing and chipping away at issues, we move forward with improvements that have meaning in our everyday lives.
Many challenges face Calgarians including the economic recovery, climate crisis, lack of affordable housing, truth and reconciliation, and women's participation in the labour force. Mayor Gondek believes that solutions to these issues must be bold, and rooted in economic, social, and environmental resilience.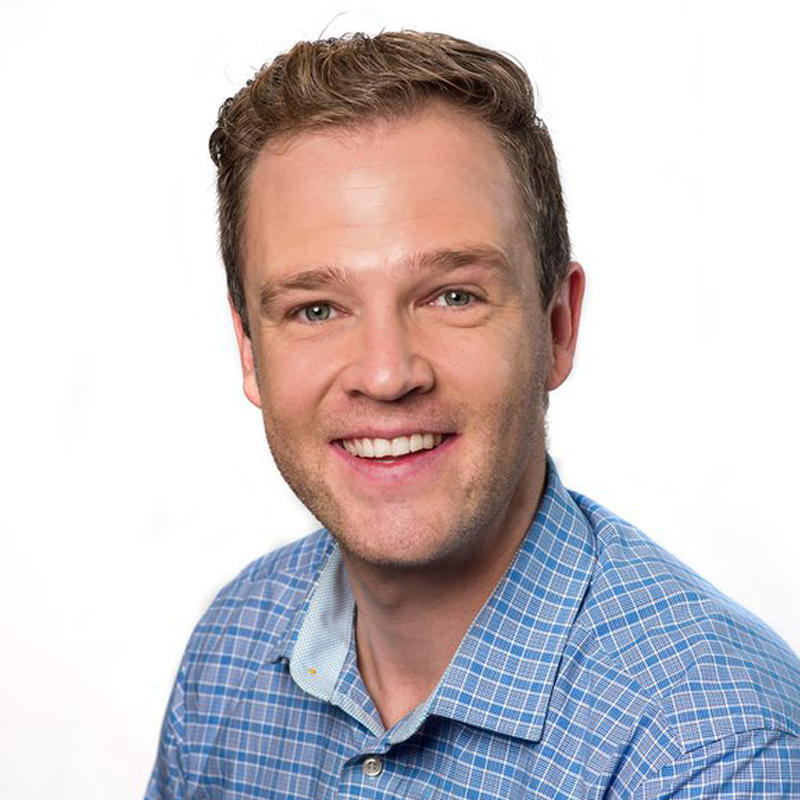 Joe Case, VP, Mattamy Homes
Joe has 16 years of experience in the development industry between Mattamy Homes and his previous position developing Elbow Valley in Rocky View County. He has managed many different aspects of the land development business and has pushed the boundaries of innovative community design and sustainable residential development in each of the communities that he has been a part of.
Joe sits on the BILD Board of Directors where he works collaboratively with municipalities across the Calgary region on policy critical to growth in both an urban and suburban context.  In his current role as Vice President of Land Development, he oversees all of Mattamy's actively developing and future communities across Alberta.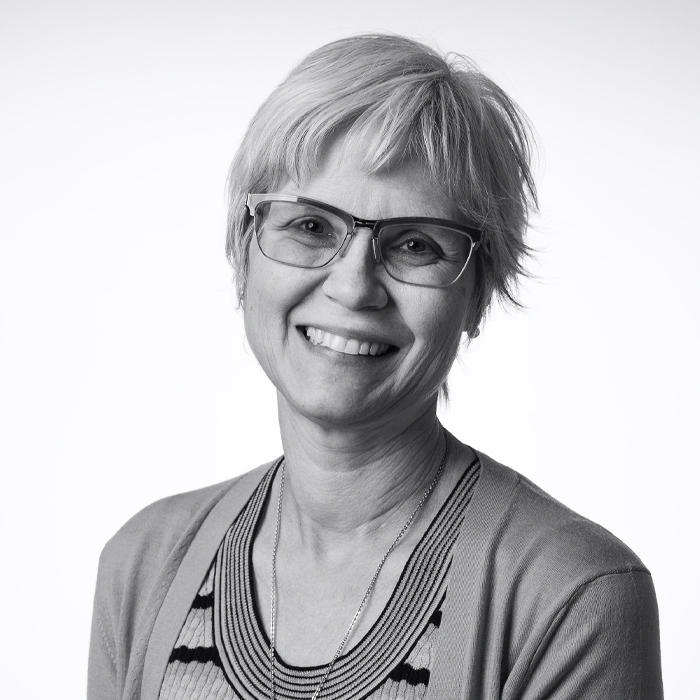 June Williamson RA, ASSOC. AIA, LEED AP is a registered architect and professor of architecture at the Spitzer School of Architecture at The City College of New York/CUNY. She is an international expert on suburban retrofitting, a.k.a. the uses of good urban design in the redevelopment, reinhabitation, and regreening of obsolete suburban built form.
Along with Ellen Dunham-Jones, Williamson is the co-author of the 2021 Great Places Award-winning Book: Case Studies in Retrofitting Suburbia: Urban Design Strategies for Urgent Challenges (Wiley), a long-awaited sequel to the first book in the series, Retrofitting Suburbia: Urban Design Solutions for Redesigning Suburbs (Wiley).
She also wrote Designing Suburban Futures: New Models from Build a Better Burb (Island Press), contextualizing and documenting an urban design ideas competition for Long Island, New York, that led to the Build a Better Burb website.
Williamson has been on the boards of directors of the Association of Collegiate Schools of Architecture and AIA New York. She is a fellow of the Urban Design Forum and a member of the Architectural League, the Van Alen Institute, CNU, SACRPH, and ACSA. She regularly volunteers on AIA Sustainable Design Assessment Teams. Over a three-plus decade career, she has practiced and taught architecture and urban design across the United States in New York City, Tucson, Los Angeles, Atlanta, Salt Lake City, and Boston.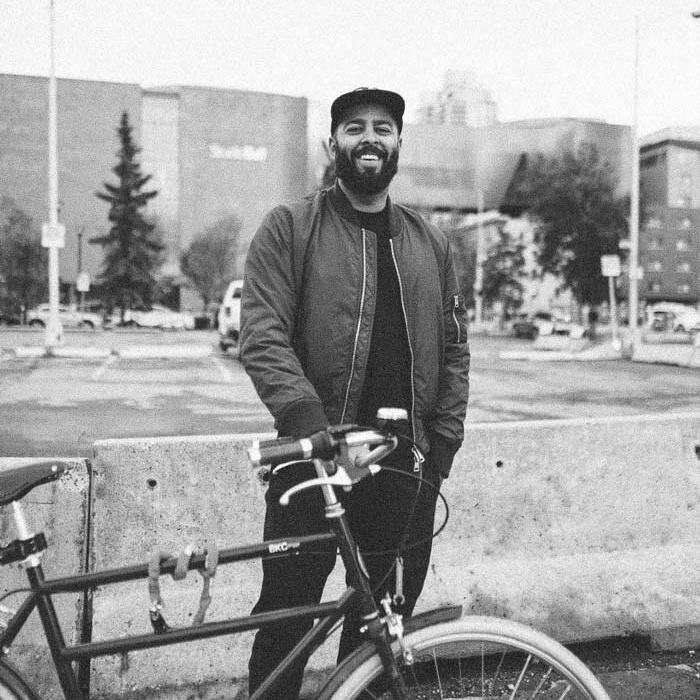 Alkarim Devani, President, RNDSQR
Alkarim's vision is to help create diverse and accessible communities by providing more housing within established neighbourhoods. He wants to connect more people to the simple pleasure of living in walkable neighbourhoods full of vibrant, local businesses and existing infrastructure. Seeded in his hometown of Calgary, he is committed to improving the urban life and connection of people everywhere.
As President of RNDSQR and a Sessional Instructor at the Haskayne School of Business his passion and ideas are rooted in his work. Emphasis is placed on living, access and creating sustainable homes where people can make it all fit.
In addition, Alkarim is a voting board member of D.Talks, a partner at NHBR Coffee and No Island Co-Work, places to connect with his community and maintain a pulse on the needs of Calgarians.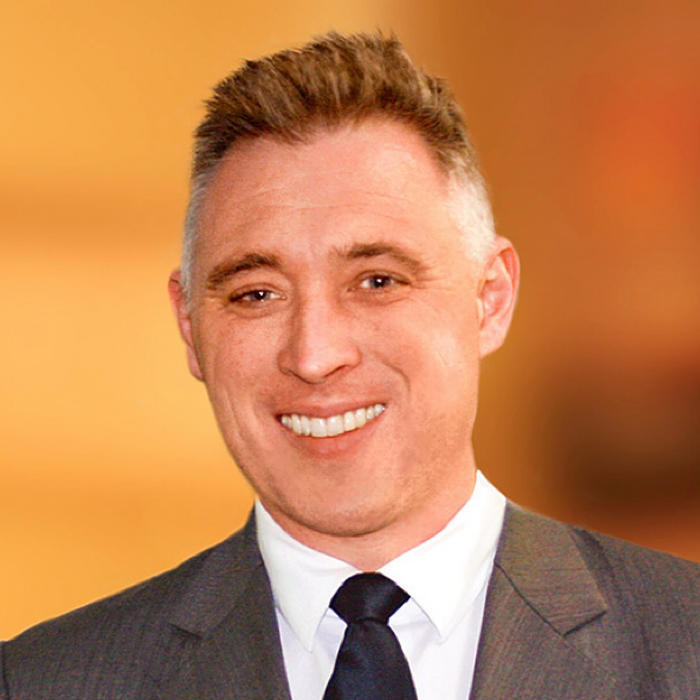 Alex Ferguson, SVP, Development, Anthem Properties Group
Alex has over 22 years' experience in B.C. and Alberta, specializing in residential real estate. Over that time, he has held various executive roles and co-founded two development companies, GableCraft Homes (2010) and Pattern + (2021).
Since 2010, he was responsible for the completion of 1,100 homes, in Calgary, Vancouver Island and Okanagan. The built-forms included; single-family, duplex villas, townhomes, Low-Rise, Mid-Rise and High-Rise apartments. Other responsibilities included development of master planned communities and new rental housing.  
In 2022, Alex joined Anthem Properties Group with a dual role contributing to the Vertical Development (multi-family) and the Capital Formation group.
Exploring how we could create a better future through design
Design Matters is a thought-provoking lecture series, organized by the School of Architecture, Planning and Landscape, which seeks to inspire transformative change. The series brings to Calgary a range of designers, innovators, and thought leaders exploring the edge of design and city building. 
Lectures are delivered from September to May, and feature provocative speakers who examine the latest ideas in architecture, regional and urban planning, and landscape architecture. The lectures challenge attendees to broaden their thinking on a myriad of issues related to design.  Design Matters engages students, public officials, industry professionals and interested citizens — people who want to learn, understand and address design issues affecting our community.
The lectures spark conversations about societal issues by engaging with innovative thinkers. Attendees are encouraged to recognize the important role design plays in our daily lives. 
Join industry professionals, faculty, students, alumni and people in the community who care about design and building a great city at an upcoming lecture!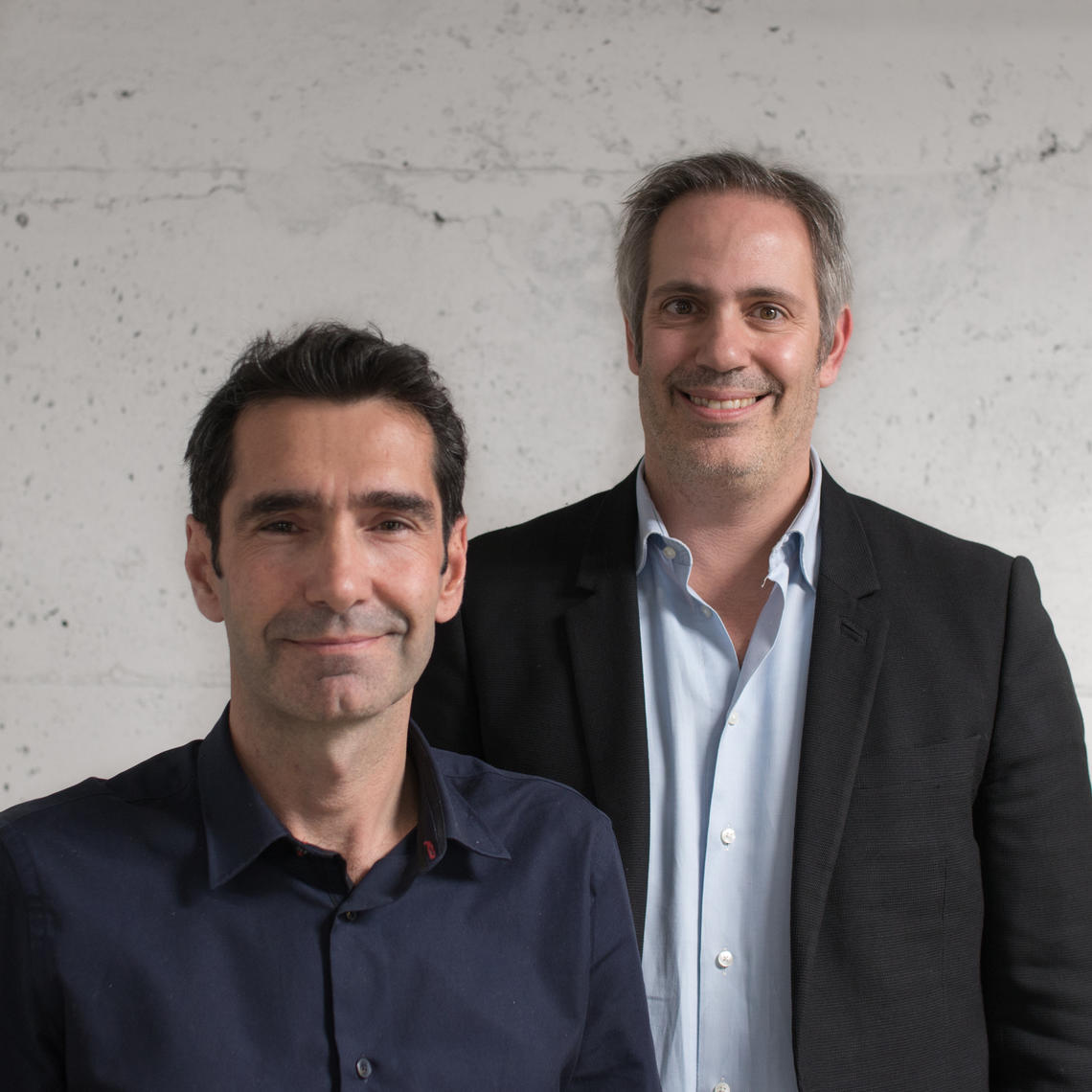 Shifting Grounds | Stephan Chevalier and Sergio Morales, Chevalier Morales
Chevalier Morales is a leading Canadian architecture firm based in Montreal, Quebec. Established in 2005 by Stephan Chevalier and Sergio Morales, the firm is committed to contemporary architecture that is sensitive to the spirit of place, from the qualities of light and materials to the needs of local communities and environments. The firm is best known for its cultural interventions and library designs, from the Drummondville Public Library to Pierrefonds Public Library in Montreal, Saul-Bellow Library in Lachine, House of Literature in the heritage site of Old Quebec, and the future Saskatoon New Central Library in Saskatchewan. Chevalier Morales has been the subject of numerous publications internationally and the recipient of awards, notably two Governor General's Medals in Architecture, several Awards of Excellence from the Quebec Order of Architects, and the 2018 Emerging Architectural Practice Award from the Royal Architectural Institute of Canada. The firm has also won myriad architecture competitions and was recently finalist for Canada's official representation at the 18th Venice Biennale of Architecture. The firm was founded in the wake of Stephan and Sergio working for more than a decade on large, complex public projects across Canada, including the Grande Bibliothèque du Québec. This experience allowed them to launch Chevalier Morales in Montreal, to grow rapidly, and to earn the trust of important clients, from the City of Montreal to McGill University, independent theatres, and cultural centres.
"Shifting Grounds: Chevalier Morales recent works 2018–2022"
Details about this lecture coming soon!
Date: Wednesday, February 15
Reception: 5 to 6 p.m. 
Lecture: 6 to 7 p.m. followed by a Q&A
Location: City Building Design Lab | 616 Macleod Trail SE, Calgary, AB T2G 2M2
Cost: Free
Valerio Morabito, Morabito Properties
R. Shane Williamson, WilliamsonWilliamson
Date: Monday, March 13
Location: TBD
(More information coming soon!)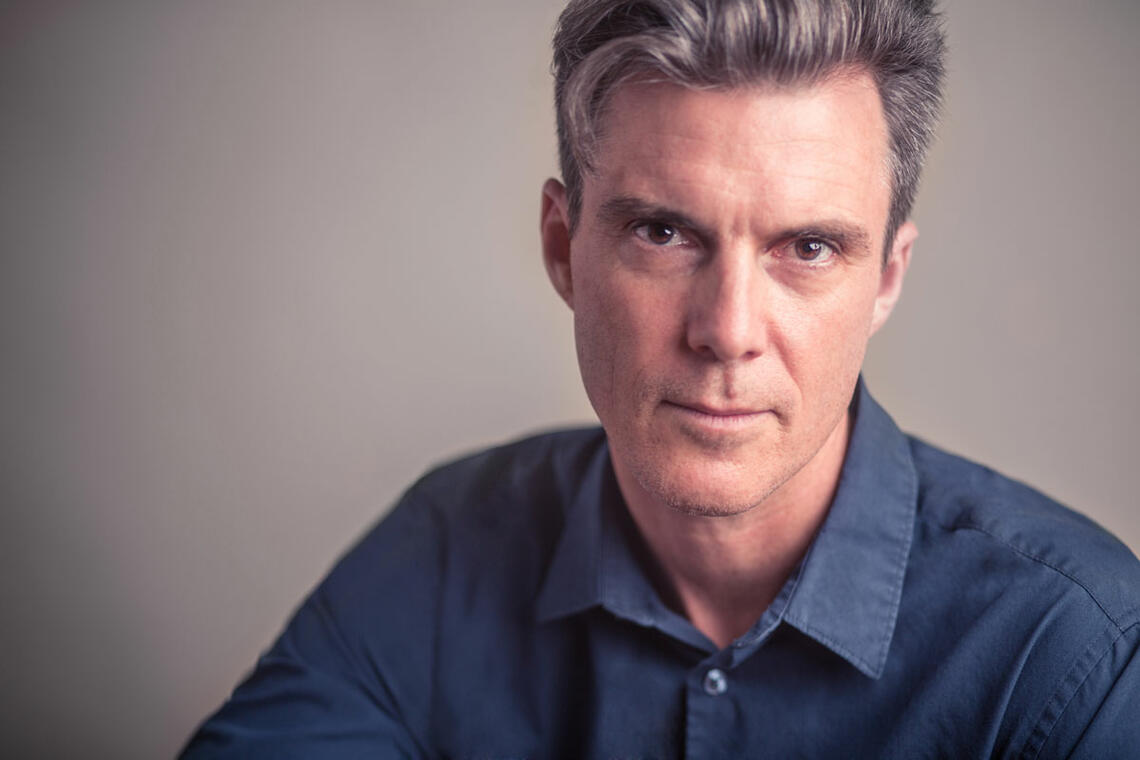 Extreme Cities: The Peril and Promise of Urban Life in the Age of Climate Change
Prof. Ashley Dawson 
Author and Professor
Ashley Dawson is Professor of English at the Graduate Center / City University of New York and the College of Staten Island. Recently published books of his focus on key topics in the Environmental Humanities, and include People's Power: Reclaiming the Energy Commons (O/R, 2020), Extreme Cities: The Peril and Promise of Urban Life in the Age of Climate Change (Verso, 2017), and Extinction: A Radical History (O/R, 2016). Dawson is the author of a forthcoming book entitled Environmentalism from Below (Haymarket Press), and is co-editor of a volume of essays called Decolonize Conservation! (Common Notions Press).
Event Agenda:
Networking Reception: 5 - 6 p.m.
Lecture and Q&A: 6 to 7:15 p.m.
Location: City Building Design Lab
Address: 616 MacLeod Trail SE
Cost: Free

Hosted by John Baziuk (MArch'21) and Emily Kaing (MLA'21), listen to two seasons of conversations about popular topics and bold new ideas with design leaders in the built environment. Launched in Fall 2019, the episodes are aired on CJSW-FM is a campus radio station, broadcasting at 90.9 MHz FM, from the University of Calgary, and available on Apple Podcasts. Special thanks to the CJSW team for letting us use the station facilities and for your mentorship, Vita Leung for inspiring the initiative and Jes Alder for ongoing support.
Instagram @designmatters.podcast
Email podcast@sapl.ucalgary.ca
Design Matters is made possible through the partnership with generous sponsors who have shared aspirations. Sponsorship presents a wonderful opportunity for companies to not only heighten community profile, but also to engage with talented students who will be leaders and practitioners.
Looking forward to learning with you!