This camp is so fun! I get to build a lot of stuff and make new friends.
Is your child more interested in the design of the playground than going down the slide? Does he or she wonder how skyscrapers are built or why different neighbourhoods are designed in different ways?
Enroll your design enthusiast into the City Building Design Camp: a summer camp run by our faculty, the School of Architecture, Planning and Landscape. There are two base camps: one on campus and another running out our new City Building Design Lab just steps away from City Hall, Olympic Plaza and the new Central Public Library. 
What's the Camper Experience Like?
Each year, our creative Instructors work hard to develop, invent and deliver an exciting variety of projects encompassing SAPL fields to excite local youth about the possibilities that would await them in their future careers.
The use of the SAPL workshop, resources and equipment allows campers to create massive print-outs, laser-cut materials and 3D prints, and use computer lab design technology.
The City Building Design Lab is the perfect setting to host youth from Grades 2 to 10 and provides the opportunity to explore downtown during camp week. Campers are introduced to the cityscape with walks to East Village to explore mini-models, the new National Music Centre, Calgary Tower, City Hall, Olympic Plaza, Bow Tower and the new central library. Field explorations bring real-life structures and design examples to campers' attention to inspire them with their camp projects and futures. 
At the end of the week, campers put on a Showcase for their parents and caregivers to share the exciting activities and projects they've produced that week. Showcases are amazing celebrations with families and the community. 
My mom is an architect and I only thought that it was just designing but it's way cooler learning about different building shapes and designs.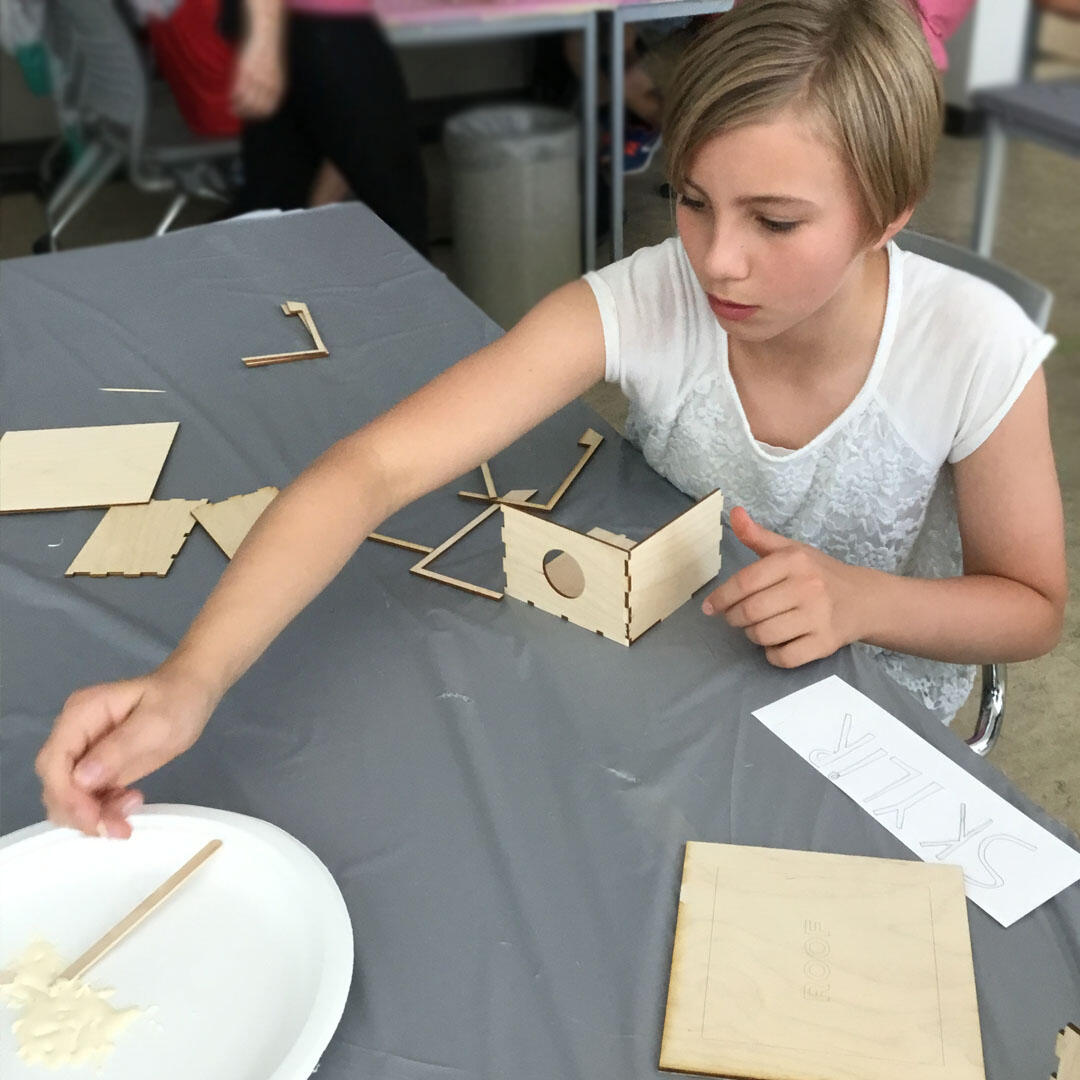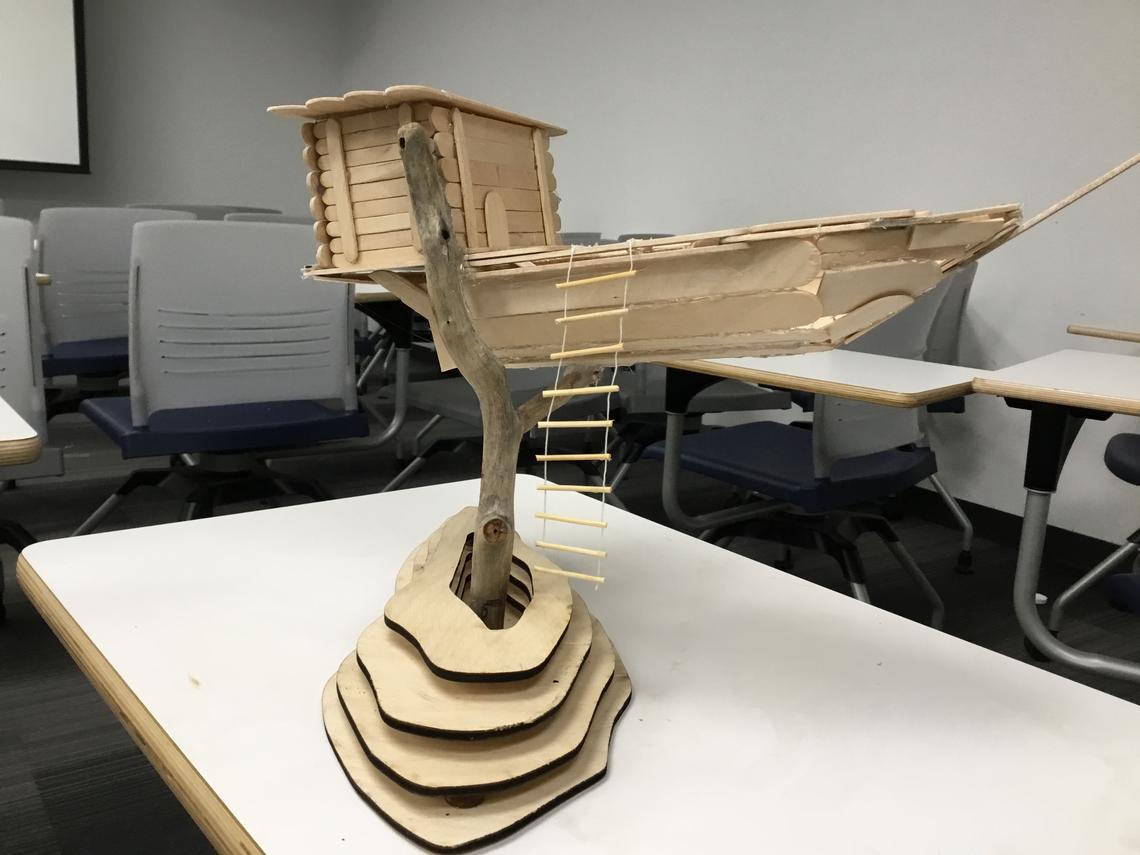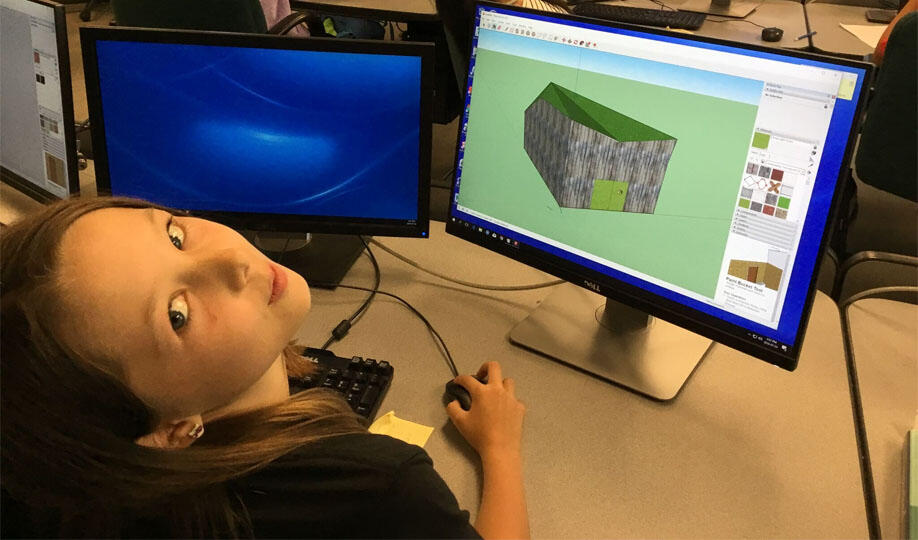 She loved the design opportunities – using the software, building 3D models, drawing, using the blocks…basically every activity has her really engaged.
It was a very interesting and exciting camp and I love building.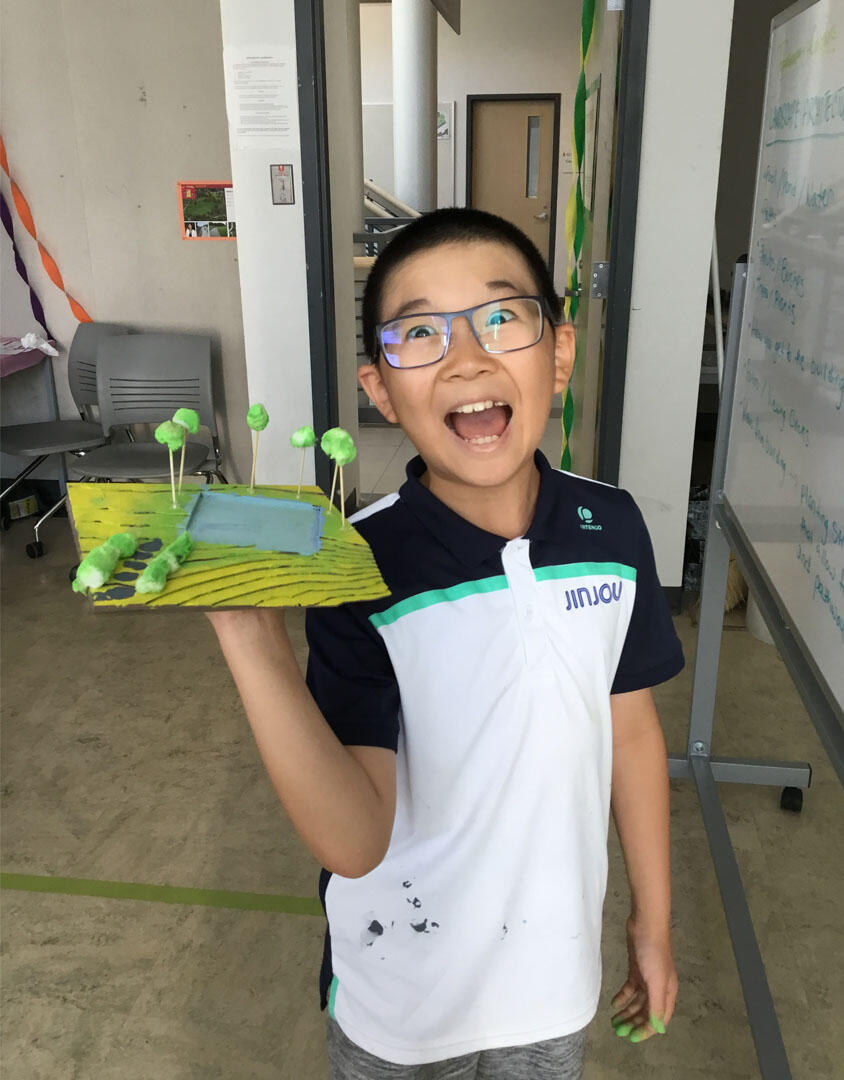 This is the most interesting and fun camp ever!