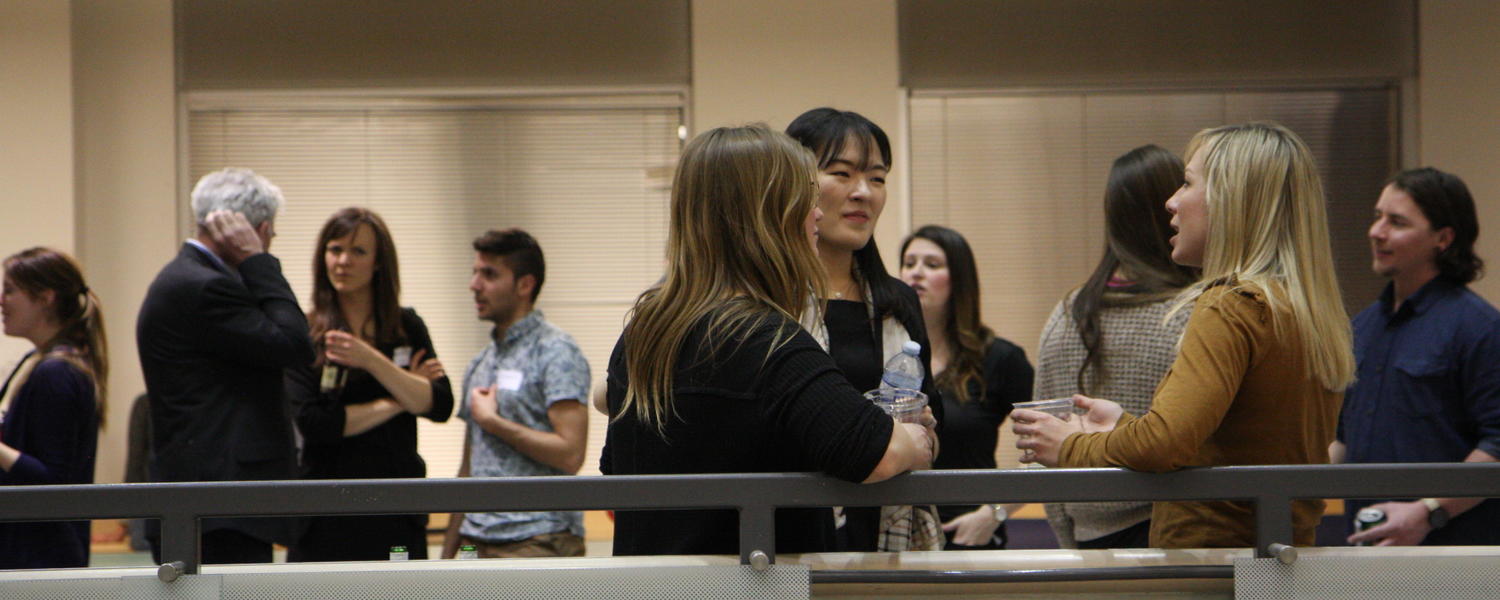 Student Support
Access the services available to help you make the most of your time here. Get support to be successful as a student and take care of your physical, mental, and emotional health.
Are you a new graduate student? Or maybe just new to My GradSkills?
Learn how My GradSkills can help you succeed during and after your degree.
My GradSkills is your source for academic support and career development. We connect you with workshops and resources to help you navigate grad school, internships, entrepreneurial training, and opportunities for personal growth to help you prepare for life after grad school.Grad students, we want to help you succeed.
Our workshops are endorsed by the Faculty of Graduate Studies to be both academically sound and incredibly useful. They will build skills that you need now and that you'll need in your future career. Read on to learn more about how to make My GradSkills programs and partners work for you! 
Workshops and resources: Our workshops and resources will get you started in your graduate career and help you succeed through to the end. Find tips and tricks for working with your supervisor, dealing with stress, getting teaching experience and more here.

Get hands-on help with your academic program and research, and develop transferable skills to help reach your career goals. See the workshop calendar.
 
Entrepreneurial training: Whether you have a business idea, want to explore the benefits of entrepreneurial thinking, or are still deciding if entrepreneurship is for you, My GradSkills can connect you with expert training, for-credit courses, mentoring and more.
 
Becoming an entrepreneur while managing your degree requirements may seem challenging, but it can be (and has been) done by graduate students just like you!

See our Starting a Business page and visit the Hunter Hub for Entrepreneurial Thinking.
 
Internships: Faculty of Graduate Studies Transformative Talent Internships give you exposure to meaningful career opportunities, and help bridge the gap between academia and the workplace.

Get in touch with our team to test drive a career and gain valuable professional experience before you finish your degree. Learn more here.
 
Three Minute Thesis (3MT): Develop your public speaking and research communication skills through Three Minute Thesis (3MT™), an internationally recognized research communication competition.

3MT™ was developed by the University of Queensland in 2008 to challenge thesis-based graduate students to deliver a compelling presentation on their research and its significance in three minutes or less. UCalgary has participated in the Canadian national 3MT competition every years since 2013. In that time, we've had two national champions! Watch videos of past finalists and participate each winter!
 
Ambassadors: My GradSkills Ambassadors are grad student volunteers who help spread the word about My GradSkills. Gain expertise on professional development and hone your communication and leadership skills (all while enjoying the fame and glory that come with being an Ambassador, of course).

There are different levels of Ambassadors, so you can tailor your participation to your experience, comfort level and schedule. Learn more here.
That's a lot to take in. If you're ready to get started, have a look at the My GradSkills Matrix. This handy document maps out which workshops and resources are most valuable to you at different stages of your degree, helping you to become an expert, leader, innovator and communicator!
Student Accessibility Services
The mission of Student Accessibility Services is to work collaboratively and innovatively with the campus community to create an accessible, equitable and supportive learning and living environment that enhances each student's academic and personal development.
Our office is open to both prospective students (students who are considering attending the University of Calgary and wish to learn more about registering with our office, as well as those students who are currently at the University of Calgary but not registered with SAS) and current students (students who are currently enrolled at the University of Calgary and registered with our service), at either the Undergraduate or Graduate level.
Instructors can consult frequently asked questions, learn more about supporting students with disabilities, and find suggestions for creating accessible course materials.