Offered to the Master of Architecture students and launched almost 20 years ago, the Barcelona study abroad program immerses students in an international design culture through a design studio and urban theory course that uses the city as a laboratory. 
This year, the SAPL Barcelona Study Abroad program runs from May 2 to July 25, with Tonet Font, local architect and urbanist, as guest professor.
The program will see students work on a micro-urbanism project for a historical site in Barcelona, designing a series of architectural insertions for the existing urban fabric. They will also study the history of Barcelona, from its ancient Roman origins to the present day with Dr. Jelena Prokpljevic, and will visit buildings designed by Antoni Gaudí and Enric Miralles, among others.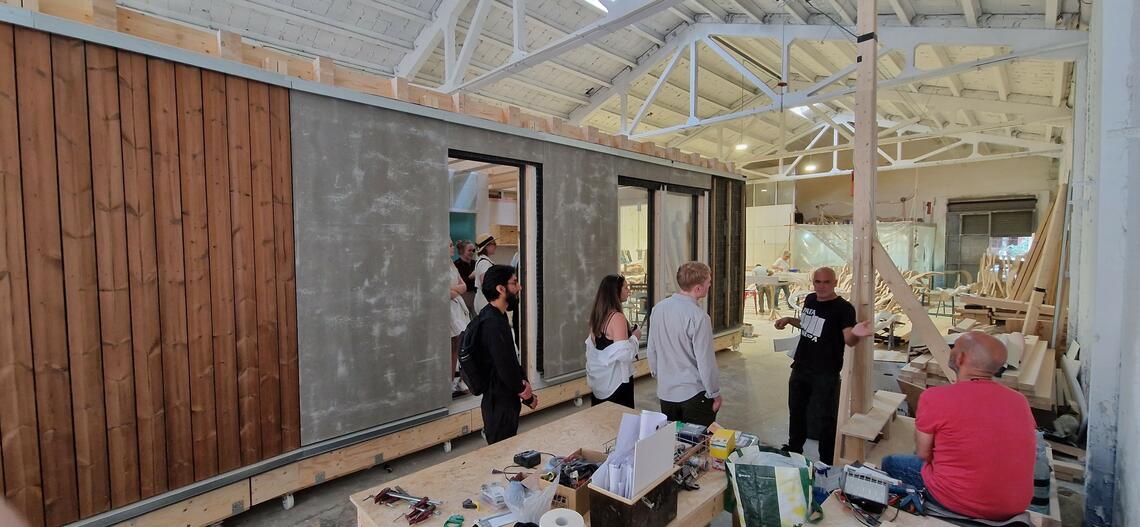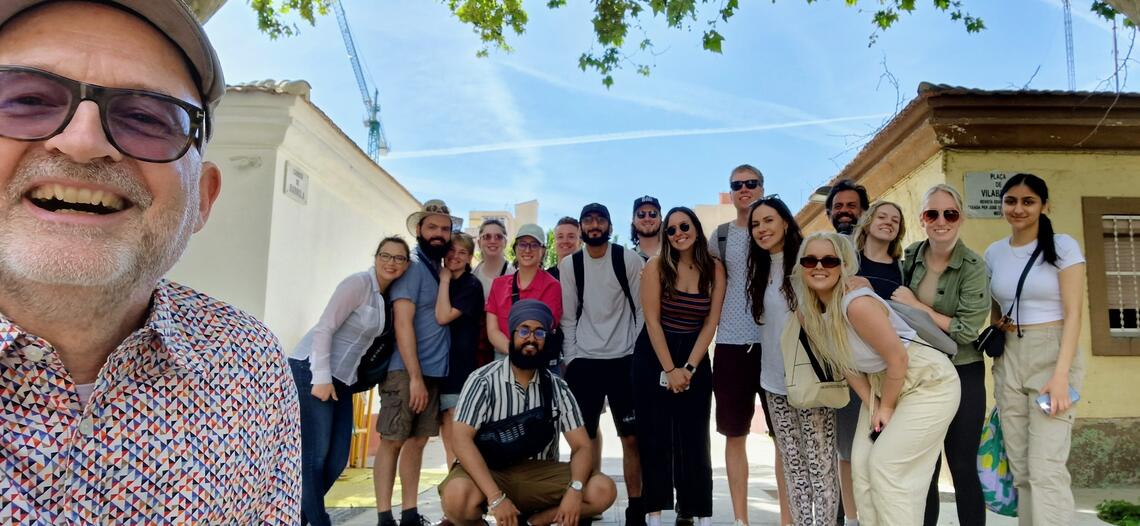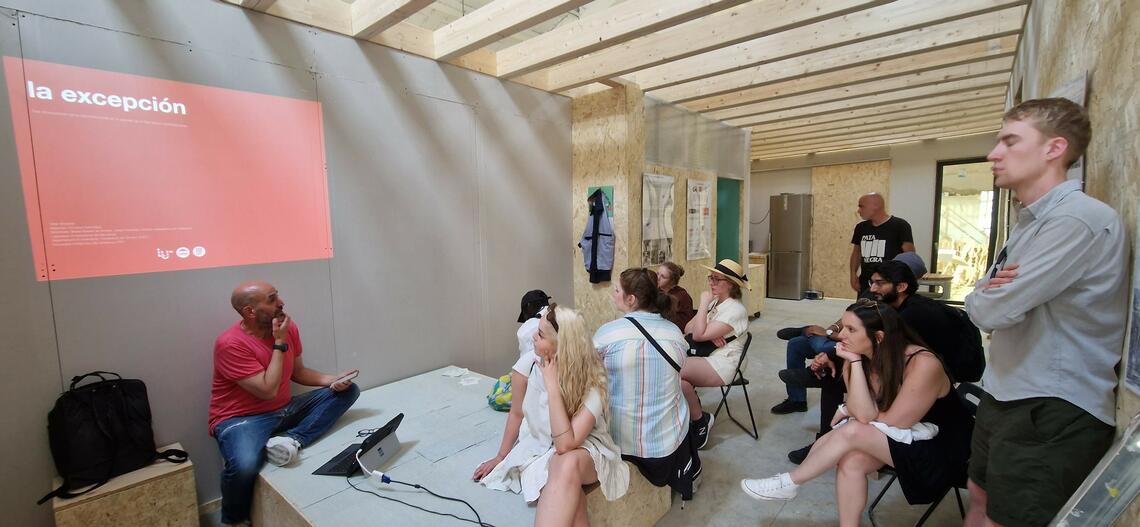 Urbanist Alejandro Giménez giving a talk to SAPL students inside the prefab dwelling that is under construction