The degree sounds like a blast! It's an entry portal to the creative industry, but you can also go into fields like development, city building, city planning, and industrial design. You're not narrowing your options, you're opening up your options.
Grade 12 Student, Calgary
Do you want to design a better world - one that's healthier, more vibrant, sustainable, and equitable? 
The new Bachelor of Design in City Innovation (BDCI) degree will give you the tools and skills necessary to create positive change in the built environment, and to address complex issues affecting cities. 
The BDCI will give you a design-based framework for thinking about the world, its challenges, and to create inclusive and sustainable city-focused solutions. Hands-on, studio-based learning tackling real-world projects, cross-cultural opportunities, and literacy in advanced digital design tools, data science, entrepreneurship and sustainability, will provide you with a broader perspective and spark innovation for the betterment of communities and society.
If you're interested in becoming an architect, licensed planner or landscape architect, or want to pursue another city-building related career in business, law, public policy, social work or entrepreneurship, the BDCI is for you!
Drive city building innovation | Students learn design-thinking skills to create and prototype objects, buildings, city structures, and landscapes projects.
Engage with studio-based learning | Students learn to develop viable design solutions, mentored by faculty and industry professionals.
Take on real-world projects | Students work individually and in groups on real-world projects.
Utilize advanced tools | Students gain technical literacy in 3D modelling, rendering, and graphic design programs, as well as advanced digital fabrication tools, to communicate their designs.
Customized Learning Experience
The BDCI program is a four-year, 120-unit degree consisting of common core courses and electives, with the option to complete a concentration, a minor, and/or a certificate.
Concentrations
Students can apply to an architecture or landscape architecture concentration. If they are interested in becoming a planner, they can choose specific electives that will prepare them for the unique scope of the field.
Additional Certification
Students have the option to complete a Minor Program relevant to city building careers of their choice and/or complete an Embedded Certificate. 
Design in City Innovation (DCI) Electives 
DCI electives allow students to craft an individualized learning experience. 
Professional Experience
Work-integrated learning course and capstone project course related to the student's area of interest.
The BDCI degree will generate the skills needed for the design and management of Calgary's physical and social infrastructure, and will promote the pursuance of meaningful careers in shaping better futures for urban areas and their inhabitants.
Brad Parry
Interim President & CEO, Calgary Economic Development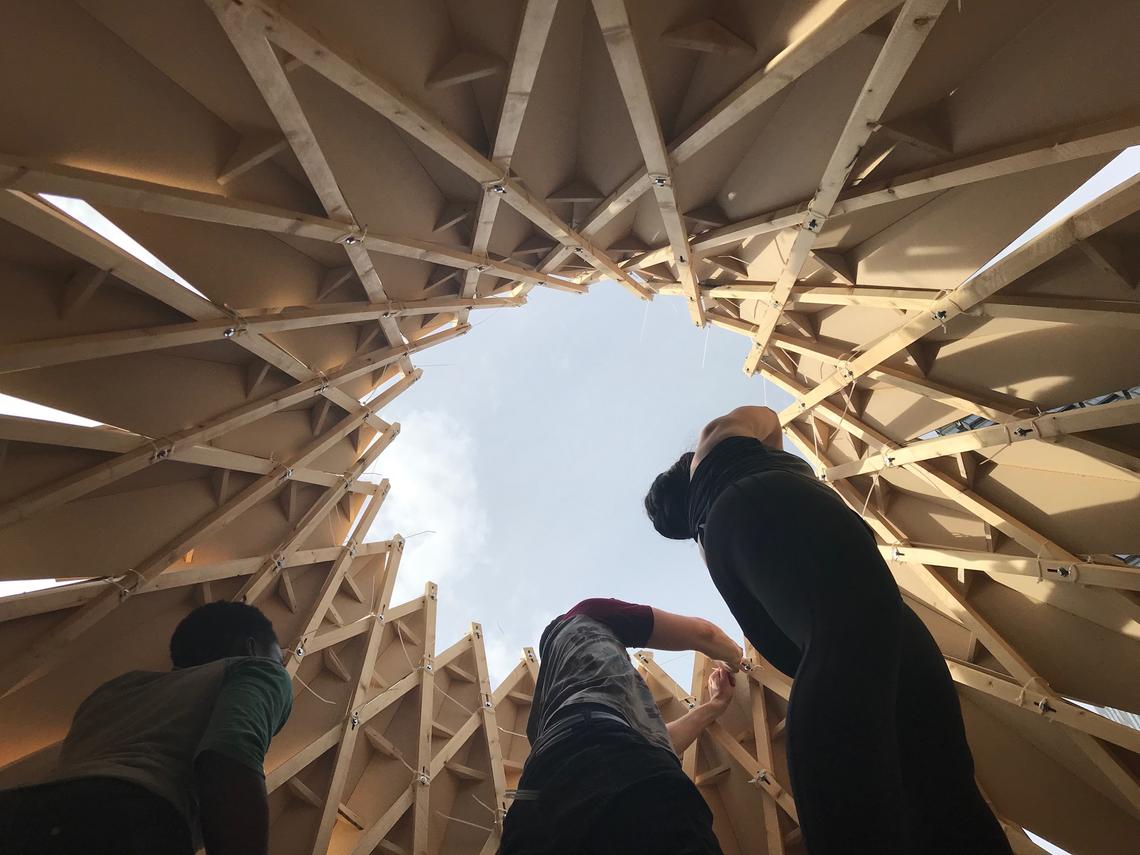 Three career paths for design change-makers
As a graduate of the program, you will be prepared for a variety of career and academic pathways, locally and internationally: Students pursue the following pathways through the degree, depending on their interests:
Licensed architect or landscape architect: apply to one of two concentrations as preparation for professional graduate degree programs in architecture or landscape architecture that lead to licensure;
Licensed planner: complete a customized program of study that focuses in area of professional interest as preparation for a graduate planning degree program that leads to licensure;
City Innovation careers: create a customized program of study as: 

Preparation for entry to a city-building related professional, or graduate program including law, social work, public policy, public health, business, and data science; or
Direct entry into a city-building related career in the private, public, or non-profit sectors such as public art manager, market research analyst, social programs advisor, neighborhood resource coordinator, community development officer, engagement coordinator, policy analyst, sustainability specialist, and green building analyst, among many others.
The wide-reaching inputs to city building (physical, social, political, economic, historical) must be studied so that together our city can emerge as a lead in the world of urban design. This is the program that can expand design thinking in our province.
Kate Thompson
President and CEO, Calgary Municipal Land Corporation

Admissions Requirements
Whether you are ready to apply or you have questions about requirements, curriculum, or what is like to be a SAPL student, we've got you covered! 
If you have questions about the admission requirements, please contact the recruiter for your geographical area. For program-related questions, please contact the SAPL Recruitment and Admissions team at bdci@sapl.ucalgary.ca.
You can find deadlines, start an application, or learn more information about the application process on the UCalgary Admissions website. 
Connect with SAPL
Don't wait until September to connect with us! You can follow us at @ucalgarysapl on Instagram, Twitter, Facebook, or sign up for the Future Students newsletter!
Learn more
Receive information about program(s) of interest, portfolio and application requirements, financial aid, important dates and deadlines, and upcoming webinars and events.
Thank you for your submission.
Collection of personal information
Your personal information is collected under the authority of section 33(c) of the Freedom of Information and Protection of Privacy Act, and is required for updating your email subscription preferences. If you have any questions about the collection or use of this information, please visit our Access to Information page.