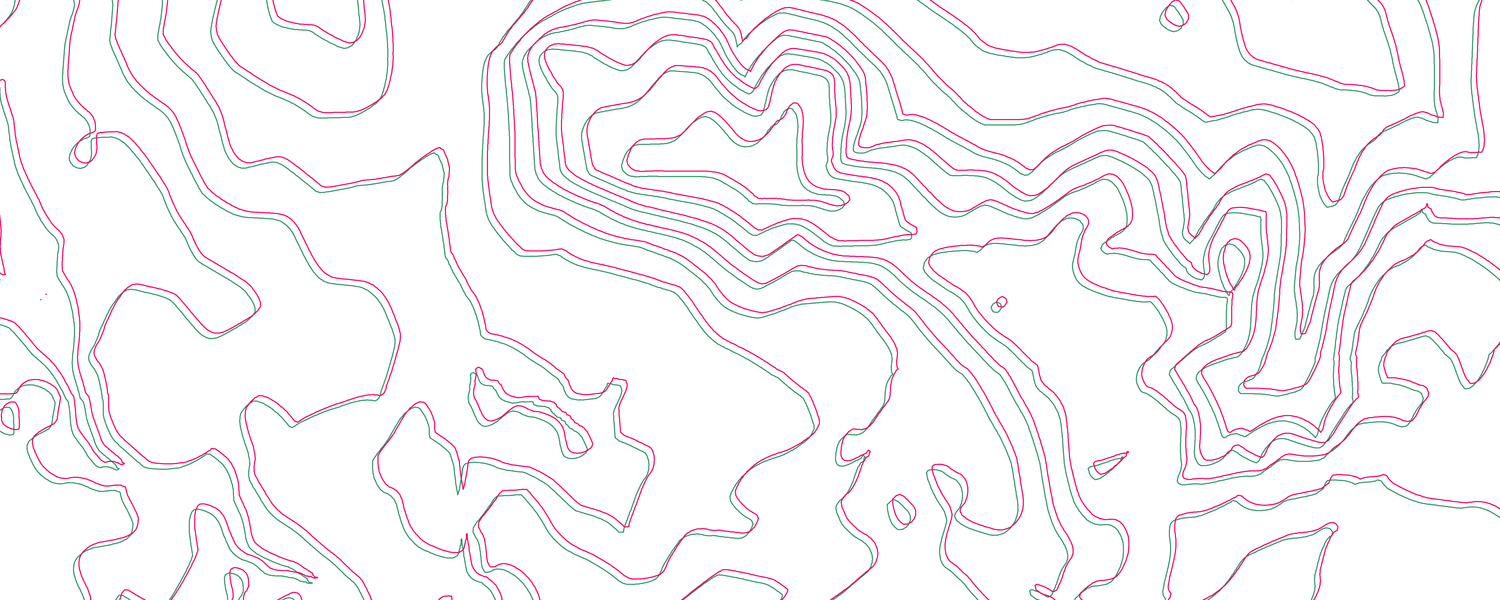 Design in Motion
Video Exhibition
01 Video Exhibition 
03 Installations
20 videos 
November 2020 - January 2021
Design in Motion: Three Installations surveys work by 20 students who participated in the Robotic Fabrication course led by Guy Gardner, and Regional Landscape studios led by Kris Fox. The advanced fabrication course explores thematic inquiry and design related to environmental design topics.

Videos from the Regional Studio tell the tales of prairie landscapes in Southern Alberta, and how
the intersection of land, memory, meaning, spirit of place and spirituality can inform design decisions at a landscape scale.
Gallery exhibit made possible through the generous support of Stantec

In collaboration with The City of Calgary and the 9 Block Initiative
Every Tuesday, SAPL is releasing one of the 20 videos in the series. Join us at 20:20 on Instagram @ucalgarysapl
Installation 01: City Building Design Lab
01           Dynamic + Interactive
               Green Media Experience
               Anagha Patil,
               Brennan Black,
               Danielle Kim, Mehak
               Sidhu, Rejwana
               Rahman, Zainab Saif,
               2020
               Alberta
               147 sec  
02          Transparency
               Anna Guan, Brendan
               Webb, Judy Liu, Mac
               Mcginn, Marina Malik,
               and Xuefei Wang,2020
               Alberta
               195 sec
03          Proximities
                   Edward Park, Faraz
                   Shapourzadeh, Jason
                   Ip, Natalie Chung,
                  Yasmin Tajik
                   2019 
                   Alberta
                   214 sec              
04          Waveform
               Matt Walker, Ki Joon,
               Kim Tse, and Vivian
               Lee
               2019
               Alberta
               144 sec  
05          Orbit Lines
               Christopher Green,
               Karan Sharma, and
               Rahman Isamail,
               2019
               Alberta
               191 sec  
06          Headmesh
               Piotr Tomanek, Darryl
               Pollock, Vikram
               Johal, and Chistaan
               Muilwijk
               2019
               Alberta, 97 sec
               191 sec  
Installation 02: City Hall
07           Forestry Trunk
               Demostration Forest
               Diana Lee
               2019
               Alberta
               94 sec  
10           Branding The
               Cowboy Trail
               Samira Dehesh
               2019
               Alberta
               127 sec  
13          After Gas/Oil: 
               New Era
               Weiting Huang
               2019
               Alberta
              111  sec
08          Sense of Foothills at
               Harold Creek Road
              Arezoo Khalili
               2019
               Alberta
               191 sec  
11           The Hydraulic
               Movement
               Sheri Deboer
               2019
               Alberta
               95 sec  
09           Al(t)berta
               Karly Do
               2019
               Alberta
               258 sec
  
12          The Next Great
               Trails
               Thu Ngo
               2019
               Alberta
               219 sec  
Installation 02: City Hall
14           The Journey
               Angat Desai
               2018
               Alberta
               248 sec
17           In Search of
               the Grasslands
               Jennifer Koppe
               2018
               Alberta
               131 sec
20           Extracting Weel
               Yi Zhu
               2018
               Alberta
               268 sec
15           Lost/Found
               Jewellyn Chan
               2018
               Alberta
               301 sec
18          New Horizons
               Jackson Brand
               2018
               Alberta
               130 sec
16           Re_Trace
               Jane Durham
               2018
               Alberta
               191 sec
19           MADLands
               Gordon Skilling
               2018
               Alberta
               200 sec