We are cultivating leaders in the next generation of building industry professionals.
The studio is an active generative student workspace for graduate students in the professional architecture, planning, landscape architecture and research programs — catalyzing a unique learning experience in the heart of Calgary through city-building related coursework and work-integrated learning opportunities.
Students and faculty have access to the digital fabrication lab and its specialized equipment including two robots and various 3D printers.
For school-aged designers and planners, SAPL offers Summer Design Camp. If your child more interested in the design of the playground than going down the slide, consider enrolling your design enthusiast. There are two base camps: one on campus and another at the City Building Design Lab.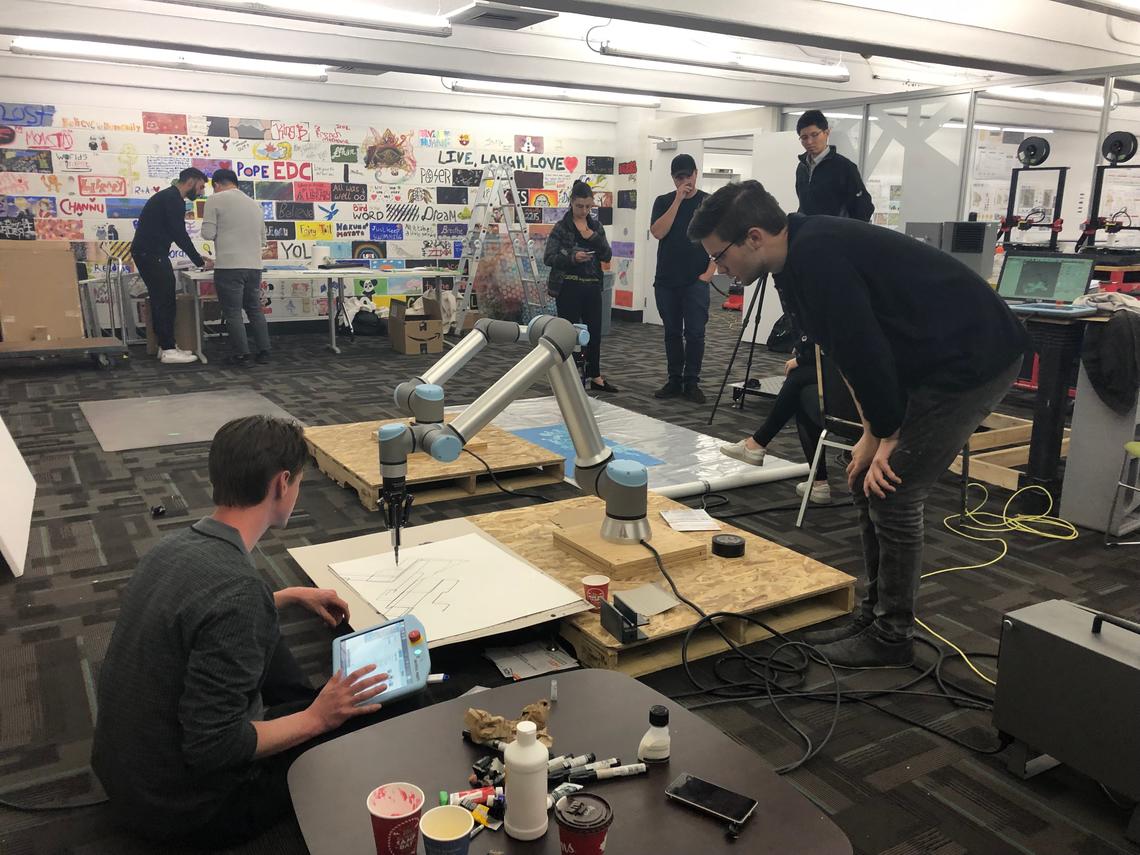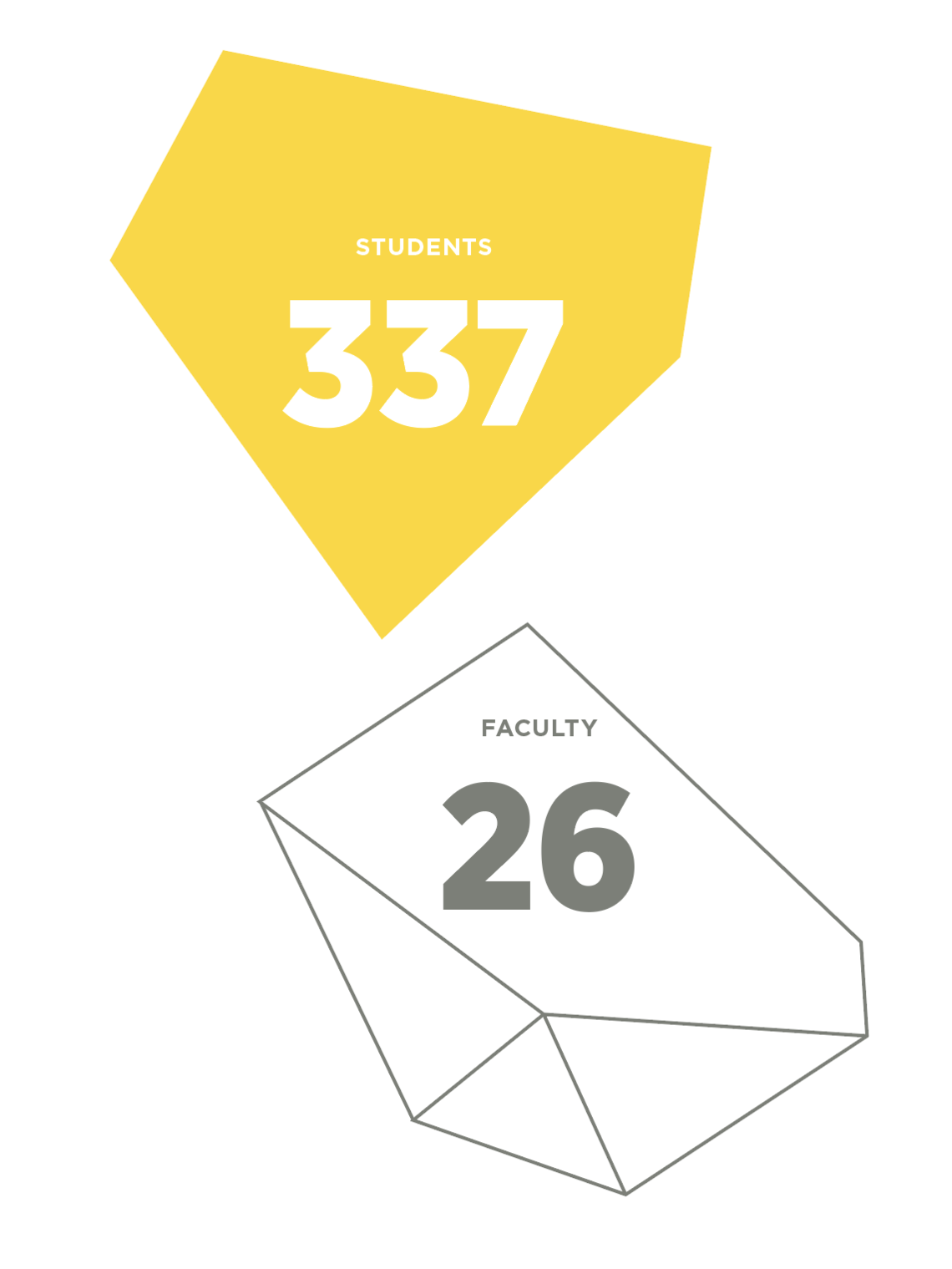 The City Building Design Lab drives innovation and increases research capacity for SAPL, UCalgary and surrounding area. We generate new research through industry partnerships and municipal engagements, student design studios and the on-site digital fabrication lab. CBDLab is an incubator for strategic research activity and a host for exhibitions to garner feedback and spark discussion. The CBDLab opened in May 2019. Some the research outputs since include Housing, Green Alley,Co-Creation and exhibitions.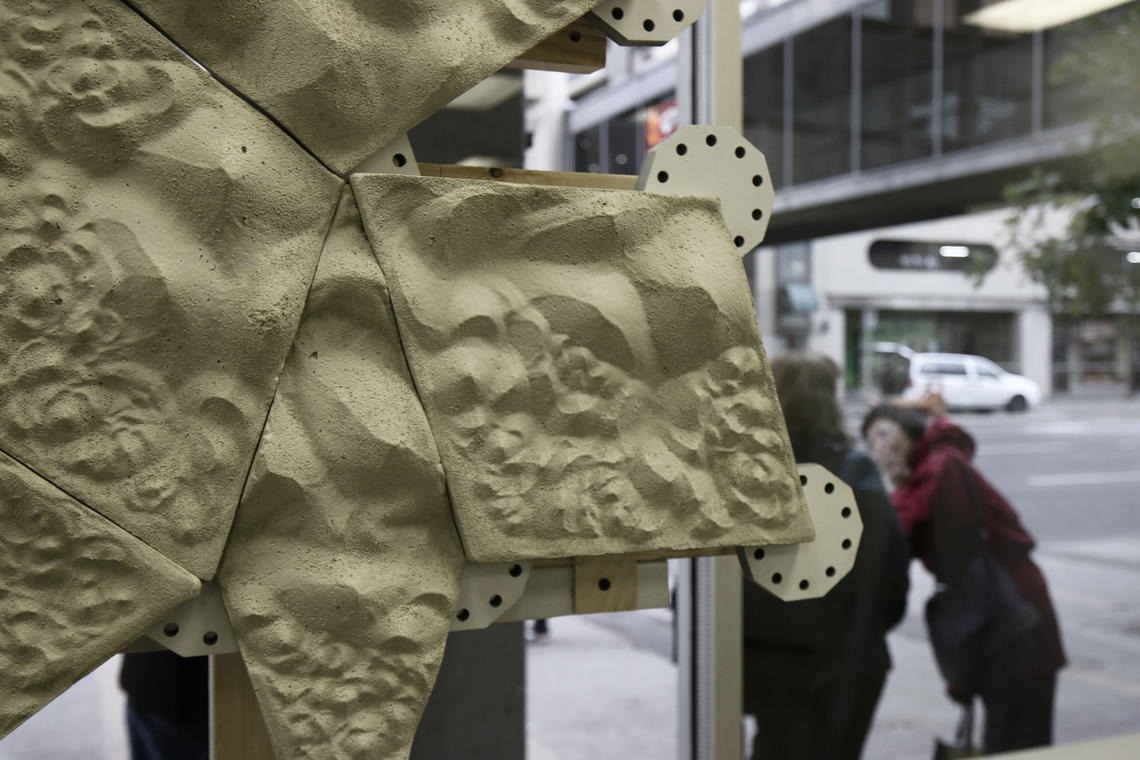 The CBDLab is a gathering place for leading designers and thinkers from around the world to share knowledge and collaborate with our communities through Design Matters Lectures, graduate studios, block week courses and Professional Continuing Education. The School of Architecture, Planning and Landscape (SAPL) uses the space to host symposia, panel discussions and workshops that support Calgary's social, economic and cultural development. The gallery is open to the public, displaying 8–10 exhibitions annually and facilitating continuous discourse about city building.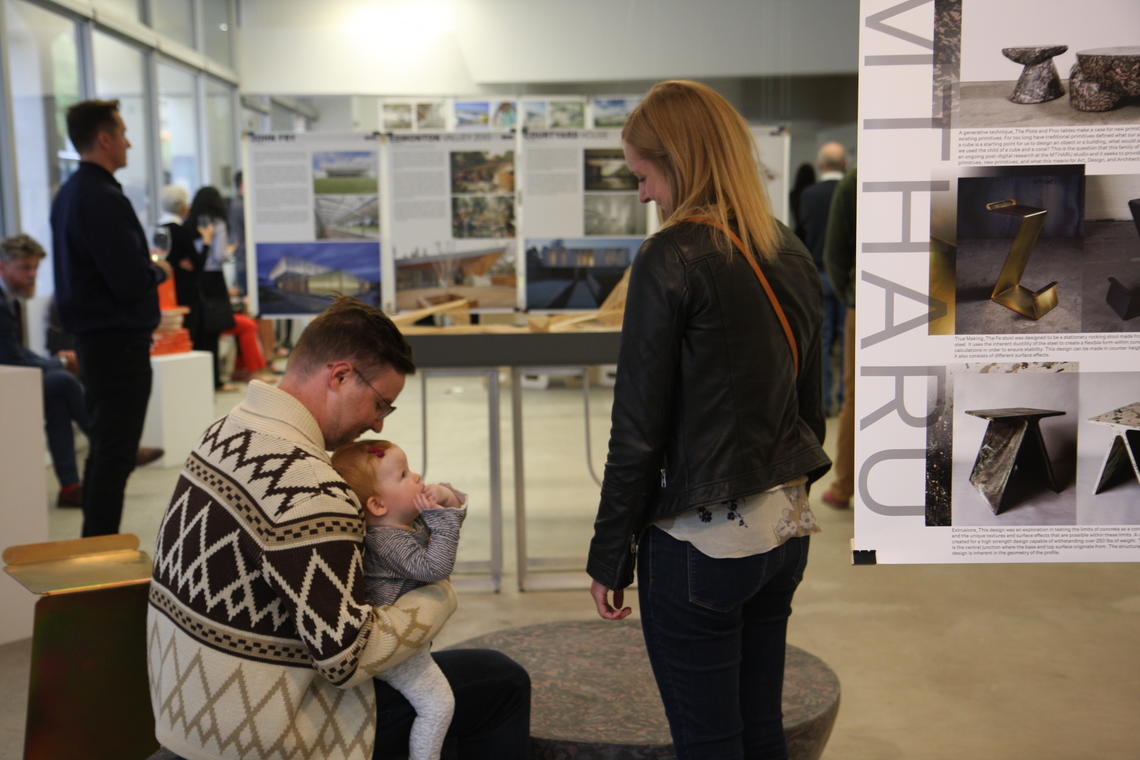 Introducing the City Building Design Lab
The University of Calgary's City Building Design Lab officially opened in downtown Calgary on April 26th, 2019.
The Calgary Municipal Land Corporation partnered with the newly named School of Architecture, Planning and Landscape to deliver a collaborative hub in the former Central Library building.
Thanks to a partnership with the East Village developer, CMLC, SAPL opened its downtown location in the Castell Building, with a five-year lease agreement generously provided by CMLC. Now bustling with students occupying the main floor and basement of the former Central Library building, the City Building Design Lab was made possible through an investment of $1.5 million by CMLC for the program over the next five years. The lab and the programming this funding provides will give students unique opportunities to connect with the building industry and community as they explore how innovations in design, construction and operational management can work together to make cities more resilient, equitable, vibrant, prosperous, and healthy.
This video is courtesy of CMLC.