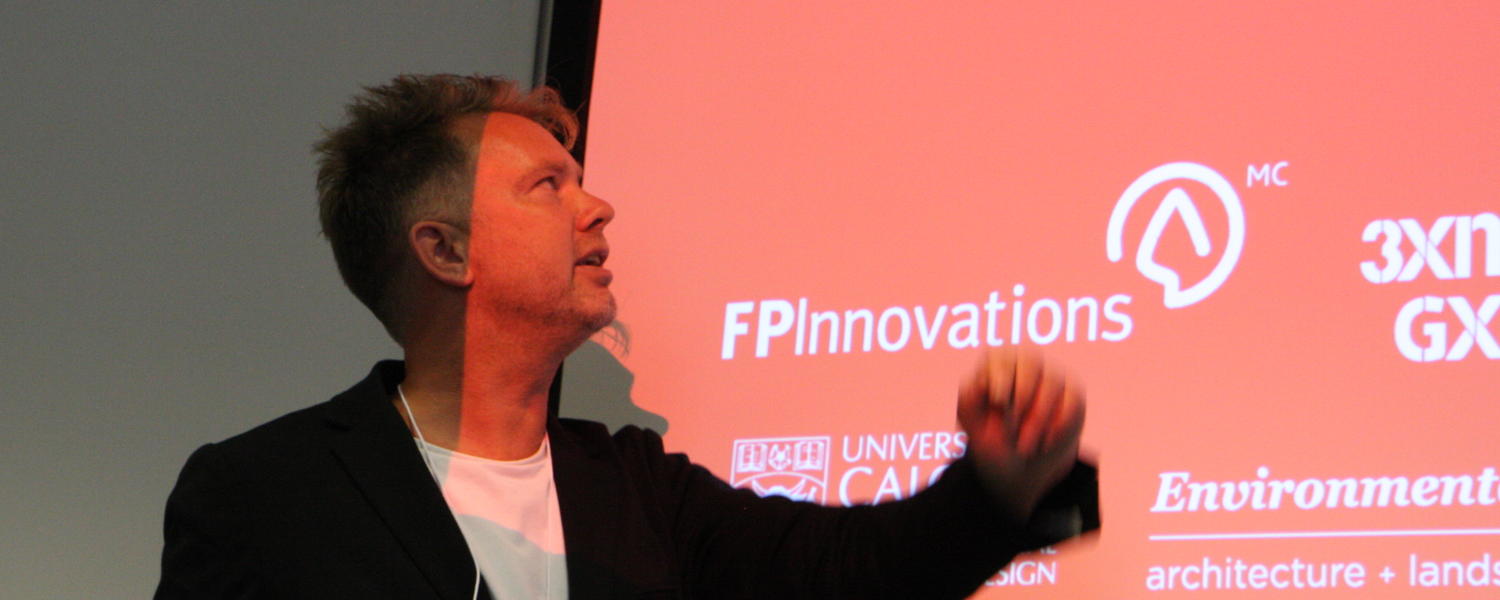 Augmenting expertise
Highly-specialized experts from around the globe augment our faculty. Global expertise significantly strengthens the educational experience for students and elevates the field for practitioners.
Design Matters Lecture Series
Design Matters is the longest running Canadian lecture series about architecture and design. This thought-provoking lecture series seeks to inspire transformative change. With a program running from September to April, provocative speakers challenge attendees to broaden their thinking on a myriad of issues related to design. Design Matters engages students, public officials, industry professionals and interested citizens — people who want to learn, understand and address design issues affecting our community.
Invited practitioners and researchers in architecture, planning and landscape architecture collaborate with students, faculty and industry partners to enhance the teaching and learning experience.
Students are also an opportunity to engage with practitioners-in-the-field who are alumni and guest critics. These guests expand the scope of ideas and feedback students are exposed to through their education, and provide a venue for new professionals to cultivate industry connections - and meet their first mentors and employers.
Specialists, researchers and practitioners from around the globe collaborate with students, faculty and local industry partners to elevate research and the city building community.
Ranging from scholars such as Kasper Guldager Jensen, founder of GXN and senior partner of  3XN, and Julian Petrin, urban change expert and founder of  internationally-acclaimed citizen think tank Nexthamburg, our faculty engages citizens in discussions about the future of city building.