The 2020 graduating students from the University of Calgary's School of Architecture, Planning and Landscape have proven themselves to be diligent, determined and certainly resilient. Time after time, they put in tremendous amounts of hard work to push the limits within their studies.
The global pandemic challenged these students during their final term far beyond the norm, and yet they overcame these additional struggles and continued to excel in their studies.
Their work is not simply a design – it is a story, it is an immersive and thoughtful experience, it is the determination of the next generation of architects, planners, and landscape architects to shape our physical environments. 
Stomping on my first model
Favourite memory, SAPL 2020 grad
Due to the COVID-19 Pandemic, the physical YES show was recreated digitally. In the SAPL Grad Show, we highlighted the students graduating from MArch, MPlan, and MLA during these unprecedented times. Within the grad show website you will see some of the work that the class of 2020 completed throughout their education, as well as profiles highlighting each student.
Graduation Celebration - June 25
While convocation for the class of 2020 was postponed, SAPL hosted a small grad celebration online, with congratulations, advice and encouragement from SAPL dean John Brown, outgoing SA president Lilit Houlder, MPlan'20 and invited alumni and industry guests Matt Williams, AALA president and principal of O2 Planning + Design, Elsa Lam, editor of Canadian Architect, and Wanda Dalla Costa, MArch'01, associate professor with Arizona State University and director of RedQuill Architecture. Thank you to all of the guest speakers for joining us.  
Congratulations to the graduating class on your perseverance and this big achievement!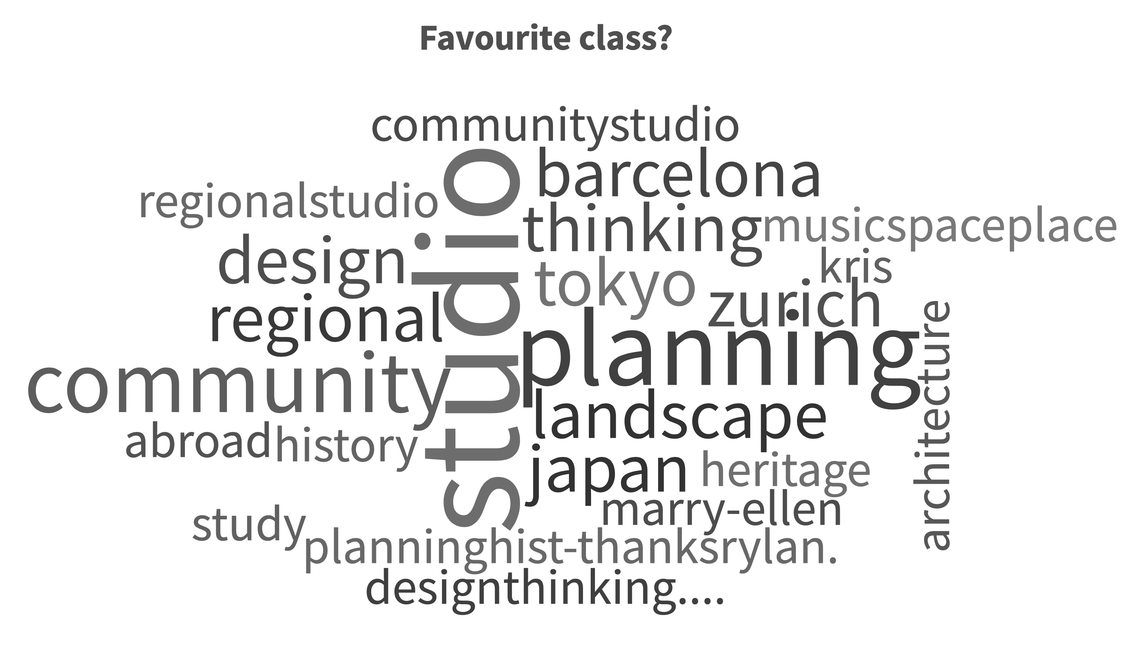 Favourite memory, SAPL 2020 grad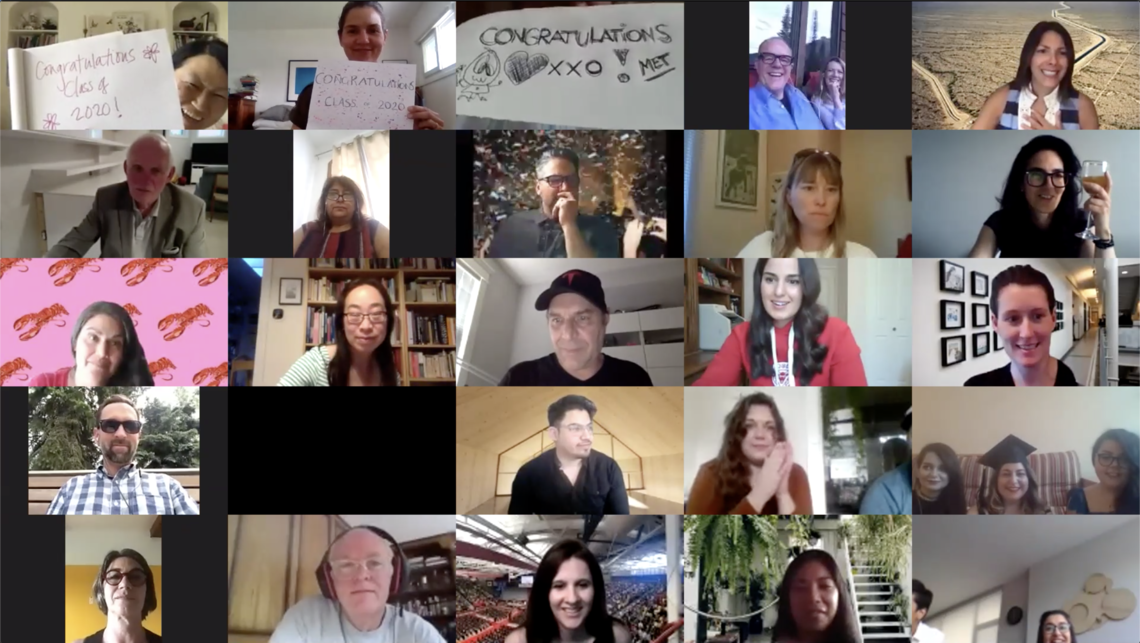 StoriesFromPlanningCasinoNight​​​​​​​
Favourite memory, SAPL 2020 grad
Features of a few students who overcame their struggles and excelled in their studies.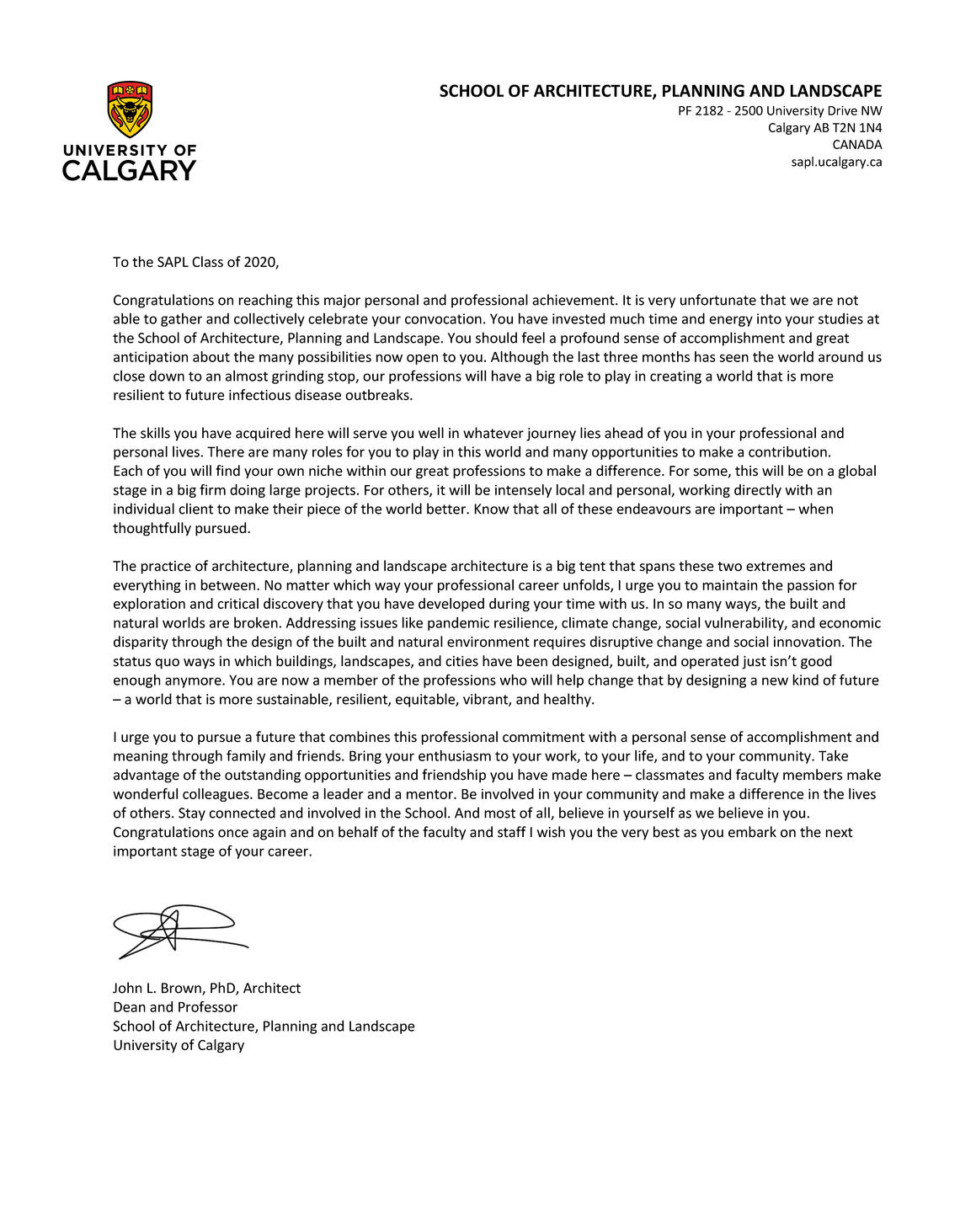 Driving home across Canada because of COVID
Favourite memory, SAPL 2020 grad