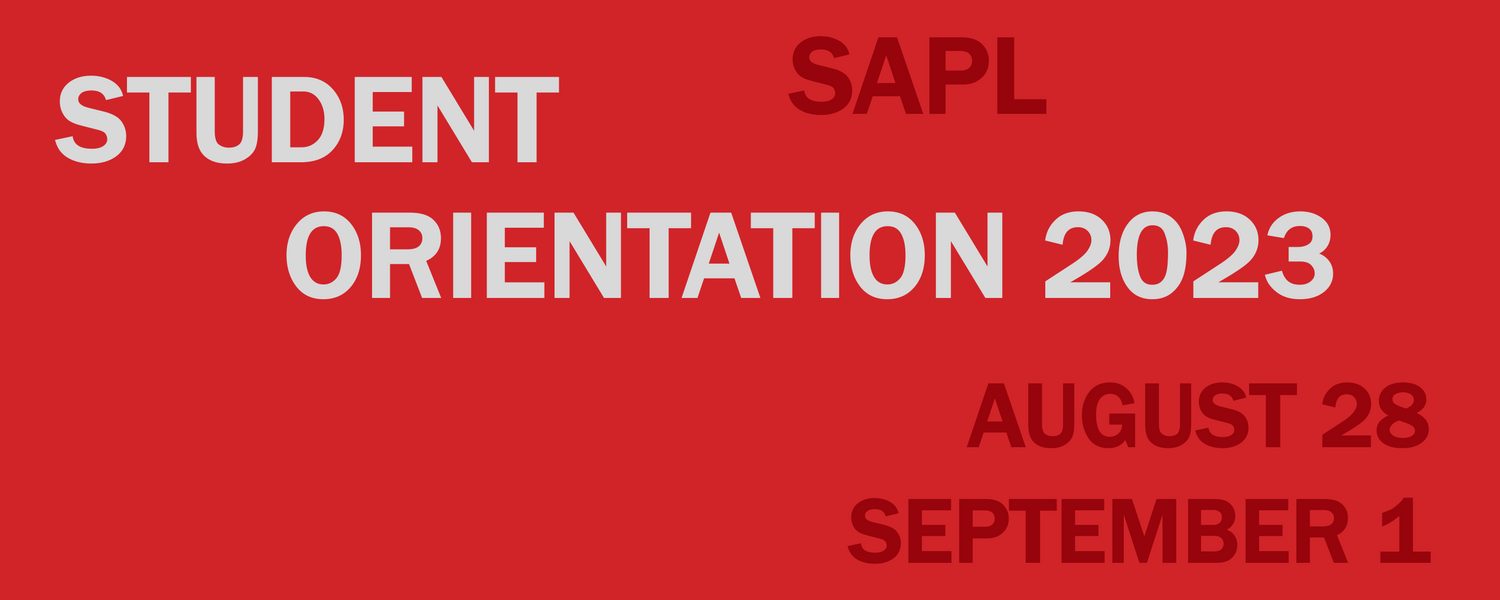 SAPL Orientation is a series of events, workshops, and information sessions where incoming students can learn about what to expect during the Fall and Winter semesters. For students starting in Fall 2023, it will take place from August 28 to September 1.
Mandatory health and safety training for the workshop will be provided. **Please note that some activities require registration, links are in the drop-down sections below**.
Monday, August 28
Join us for coffee in the morning before attending your program introduction meeting. Before or after you'll be able to participate in a SAPL and campus tour! Then we will gather for the dean's welcome and a pizza lunch. In the afternoon, all programs will attend the workshop safety training and general introduction. End the day with a fun mixer hosted by the SAPL Student Association! 
Tuesday, August 29
The second day of SAPL Orientation is all about training and tutorials! 
- Architecture: workshop safety training all day
- Planning/Landscape Architecture: software introduction tutorial (AM) and drawing tutorial (PM) 
All incoming students are invited to join the SAPL Student Association for a fun lunch! 
Wednesday, August 30
The University of Calgary offers additional Orientation Events for incoming students. Join the SAPL Student Association for a fun and interactive 'Speed dating' style meet and greet with incoming and returning students, faculty, and alumni! 
Thursday, August 31
Incoming planning and landscape architecture students will learn more about their program curriculums, while incoming architecture students will attend workshop safety training. Everyone will meet at the CBDLab in the afternoon for icebreaker activities and city walks. The day will conclude with Dean's Dinner, an excellent opportunity to mingle, celebrate, and meet each other! 
Friday, September 1
On the last day of SAPL Orientation, incoming planning and landscape architecture students will complete their workshop safety training, while incoming architecture students (Foundation, ARST Minor, and M1) will learn more about their curriculums. Join professors SAPL for a learn and learn presentation on faculty research projects and to learn more about opportunities for research assistantships. 
Photo and Video Consent Form
Please complete the Photo and Video Consent Form and email it to the Admissions Team by August 19