Orientation at SAPL is a series of events, workshops and information sessions where students can learn about what to expect during the fall and winter semesters. Mandatory health and safety training for the workshop is provided.
New to this year, short talks from notable speakers from around the globe will offer perspectives on topics from ethics, diversity in design and climate change to field stories such as wisdom from practitioners and graduated students.
Most of the program is offered to new students only, but returning students are invited to attend selected events and conversations with invited guests. These are marked in the schedule with an asterisk (*).
Orientation Week Schedule

Welcome and Introductions *
10am–11am
Welcome to SAPL
Dean John Brown introduces SAPL, including a 360 virtual tour of the faculty's main building and satellite campus "City Building Design Lab". Dean Brown will also give an overview of orientation week highlights, introduction to SAPL team, and a student mapping activity that aims to build connection hubs, no matter what city students might be in this year.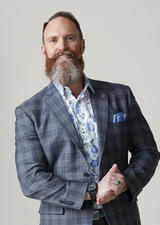 Welcome to Calgary
David Down, the City of Calgary's Chief Urban Designer
Welcome to Design
Leyla Acaroglu, founder of UnSchool of Disruptive Design, and agencies Disrupt Design and Eco Innovators
City Building Design Lab *
11am–12pm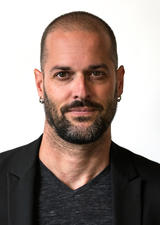 What is the CBDLab?
Joshua Taron, Associate Dean (Research), introduces SAPL's hub of research and innovation.
Zoom + D2L clinic
12:30pm–1:30pm
Most people are familiar with Zoom but perhaps less so with Desire2Learn (D2L), a cloud-based software used by SAPL for online learning and collaboration). This session will help you brush up on technical aspects and best practices.
Drawing and Illustrations in the Landscape
1:30pm–4:00pm
Join Tim McCulloch, principal of Carson McCulloch and landscape architect, for his popular illustration tutorial. Be sure to print out the worksheet package before the session so you're ready to draw!
Introduction to Adobe Illustrator
4pm–5:30pm
Hannah Allawi, PhD candidate, walks newcomers through the fundamentals of Illustrator. Please order and install Adobe Illustrator before the tutorial https://ucalgary.service-now.com/it?id=it_catalog.
1:30pm–4:30pm (pre-book 10 minute appointment)
Check in with Jen to say hi and if you have any general questions, this is good chance to get organized. Please prebook your 10-minute session. 
Please attend the session for your program only.
MLA Program Introduction
9am–10am    
Presenter: Dr. Mary-Ellen Tyler
MArch Program Introduction
10am–11am
Presenter: Catherine Hamel
MPlan Program Introduction
10am–11am
Presenter: Dr. Mary-Ellen Tyler
Research Program Introductions
11am–12pm
Introductions to MEDes, PhD and DDes programs with Barry Wylant, Graduate Program Director, and Jennifer Taillefer, Academic Programs Coordinator.
Fire Safety [MANDATORY FOR ALL STUDENTS ACCESSING SHOP]
1pm–1:40pm
CFD will be providing a presentation on fire safety. No registration is required but you do need to join using Microsoft Teams - please install and test the app before the session so that you're ready to listen in.
Shop Coaching Session [MANDATORY FOR ALL STUDENTS ACCESSING SHOP]
1:40pm–3pm
Nathan Tremblay, workshop supervisor, provides tips, tricks and general rules for preparing files for fabrication on equipment such as the laser cutter and 3D printer. Jessica Alder, event specialist, will also an  overview of when and how student workspaces will operate. Please be reminded to also complete your online safety courses by September 15.
Library Resources and Virtual Tour
3pm–4:30pm
There are many resources, services and collections available for you through UCalgary Libraries & Cultural Resources. Get an overview of what's available to you to save yourself time and improve your effectiveness and quality in research and academic work. Meet James Murphy, librarian for SAPL, as he covers a wide range of topics!
International Student Orientation
9:30am–10:30am
New international graduate students are encouraged to attend the orientation session hosted by the International Student Services team. This will be a live, remote question and answer panel with staff and student leaders from several UCalgary offices who work to support international students on topics such as immigration, work regulations for employment, Canadian classroom culture, getting settled in Calgary, and social programming for students and their families. Registration link to come.
Graduate Orientation (GradO)
10:45am–11:45am
It's recommended that all new graduate students participate in GradO, the orientation session hosted by the Faculty of Graduate Studies. They offer special presentations that will get you acquainted with some important grad school basics. Sign up is required.
Health + Wellness
12pm–12:30pm
After GradO, SAPL will host two short info sessions. Presenters from Student Wellness Services will provide overviews of their services offered. Student Wellness will speak to their holistic care services, from medical to mental health. 
Ethics + Diversity
12pm–12:30pm
After GradO, SAPL will host two short info sessions. Presenters from the Office of Diversity, Equity and Protected Disclosure will provide overviews of their services offered. Part of the mandate of the ODEPD is providing a centralized resource for diversity and inclusion information/resources and to link related initiatives/programs across campus. 
YYC Practice Perspectives – Towards Solutions *
2pm–3pm Interdisciplinary panel discussion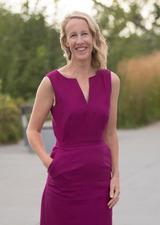 Kate Thompson
President & CEO, CMLC (Architect, AAA, MRAIC) 
Kate joined CMLC in January 2013 to lead the delivery of the master plan vision for East Village. In January 2020, after seven years as Vice President of Development, Kate stepped into her new role as President & CEO. Today, under Kate's leadership, CMLC is overseeing the development of the BMO Convention Centre Expansion, Event Centre, and critical infrastructure projects in east Victoria Park, delivering on the vision for Calgary's Culture & Entertainment District.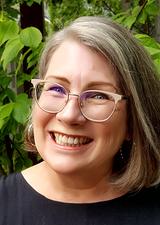 Cathy Sears
EXP, Manager, Landscape Architecture (BSc., BLA, AALA, FCSLA)
Cathy Sears is landscape architecture manager at EXP and Fellow of the CSLA. She is recognized for her award-winning design achievements and her executive leadership with the Alberta Association of Landscape Architects (AALA), the Canadian Society of Landscape Architects (CSLA), and Landscape Architecture Canada Foundation (LACF).
Cathy is skilled in public engagement, integrated project planning, and practice management. Her love of the arts and passion for more resilient design inspire innovation and better public realm outcomes. She believes landscape architects play a vitalizing role in society through the art and science of design, planning and management of cities, communities and their regional landscapes.
Liisa Tipman
Calgary Metropolitan Region Board, Project Manager – Land Use (RPP, MCIP)
Liisa is an award-winning, land-use planner with a broad understanding of all facets of the planning process. Over her career, she has developed a comprehensive understanding of municipal policy development and long-range planning, acting as a lead in annexations, municipal development plans, growth studies and strategic plans for urban and rural municipalities across Alberta.  She has successfully managed industrial, institutional, natural resource, and residential development projects. Liisa received her master's degree in planning from the University of Calgary in 2007. She joined the CMRB in February 2018.
 
PARK(ing) Day co-lab session
3pm–4:30pm
Collaborate with your peers during this fun "PARK(ing) Day" themed session - conceptualize something awesome and sketch it out. Get to know the design process, your peers, and this cool Calgary-based event. Have a basic pen and plain paper handy, we'll walk you through the rest. THEN at the end, we will have an ask-all question period with returning students from each program type.
MORNING
Join invited guests in Perspectives: 13 candid conversations about 13 topics. Choose one topic from each session (total of three).
10:00am–10:30am
Please be reminded to register for only one event per session.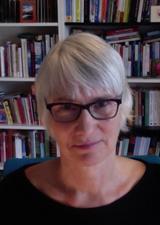 The ethical work of engaging with each other's stories
Constance Friesen, PhD, Adjunct Faculty, Queen's University, Smith School of Business, Kingston
Our identities, world views, values, experiences, actions, and so on, are based on stories that we tell ourselves. While stories can be based on fact, many stories are powerful elements of the structures and institutions that legitimize and privilege certain people. How can we go beyond our own view and critically engage with, and ethically respond to, each other's stories—particularly when stories conflict?
Constance teaches business ethics at the Smith School of Business where recent stories shared by queer, transgender, black, Indigenous, people of colour, disabled, and lower income students have begun to challenge the school's carefully polished identity. In this highly charged context, it can be helpful to turn to ethical thinkers (more stories) for guidance on how to bring about change.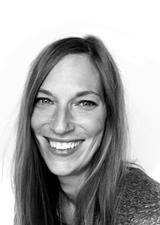 Accessible & Inclusive Public Space
Liz Wreford, Public City Architecture, Winnipeg
Liz is the co-founder and principal landscape architect of PUBLIC CITY, providing two decades of experience as a landscape architect and designer in Canada, the United States and Australia. She has worked on projects ranging from institutional and civic landscapes and plazas to neighbourhood parks and installations. Her work contributes to public spaces that are expressive, engaging, inclusive and that help to create a better sense of Canada's identity. She is recognized internationally for Hygge House Warming Hut (2013), and Crokicurl (2017).  Her universally accessible toboggan slide project, Manitoboggan, recently won two International Olympic Committee Awards for Exemplary Design of Recreation Facilities and a CSLA 2020 National Award of Excellence.   In 2018, Liz founded Building Equality in Architecture Prairies to advance excellence and diversity across city-building professions in the west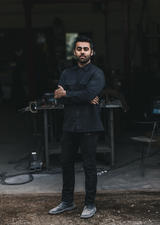 Fabrication and the built environment
Sumer Matharu (MArch'18), Creative Director of Mercedes and Singh and MTHARU, Calgary
It is the role of the designer to bridge the gap between materiality and fabrication. In order to be an effective designer, an intrinsic knowledge of materials and their respective tools is an extremely valuable skill. Since the day I made the decision to start making things, I took up tools and decided to work with my own hands to gain this knowledge. I realized that without knowing how materials and tools worked, specifying the same for others to use would be uninformed, and I would not succeed in my endeavour of becoming a Master Builder in the present context. Whether it meant achieving desired results, breaking things, or finding new aesthetics from unexpected results, the knowledge of materials in fabrication has become my biggest strength as a Designer. Since then till now I have learnt metalworking, woodworking, concrete casting, upholstery, lighting design, epoxy casting, fabrication and digital craft. My practice is centered around how things are made, and my studio is approached for complex multi-material fabrication projects. We are not biased towards analog or digital design, rather, we harness and master any tool or material necessary to solve design problems.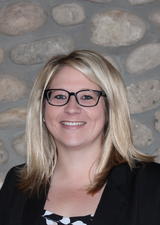 The Rural Municipal Planning Experience
Candace Banack, RPP, MCIP, BA, MEDes'19
Senior Planner, Town of Cochrane
Candace is a graduate of the Faculty of Environmental Design Masters Planning Program. She has worked as a Professional Planner since 2007 in both rural and urban settings for Mountain View County as well as the Town of Cochrane. Candace has also served on the Board of Directors for the Community Planning Association of Alberta (CPAA) for the last seven years both in the roles of Vice Chair and Conference Chair.
Candace has worked on a variety of planning and environmental projects including regional land trust work, intermunicipal projects, the development of design guidelines and the redevelopment of contaminated lands. In her current role she is responsible for managing long range planning projects such as Area Structure Plans and Neighbourhood Plans, as well as processing subdivision and land use amendment applications of various scales. 
Perspectives: Session 2 *
10:45am–11:15am
Please be reminded to register for only one event per session.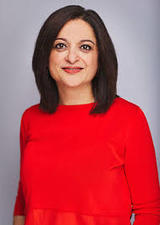 Diversity Space
Kanchan Prinskloo. Kapri Consulting. Executive Coaching & Leadership Development, Toronto
Kanchan is an executive coach who helps leaders refine their inner strength to heightened engagement and achieve results. After a 26 years building capacity within healthcare leaders and teams, in 2013 Kanchan started coaching healthcare leaders with the focus on team capacity development. Kanchan's move to London UK in 2014 ignited her international coaching. Today, Kanchan facilitates Inner Leadership workshops, individual coaching, seminars focusing on Feminine Presence for all.

She holds certification in Executive Coaching and is accredited with the International Coaching Federation. Kanchan holds a Master of Arts in Leadership, and is certified facilitator for Inner Action Work™ with Rising Women Rising World, Immunity to Change™ and Strengthscope™. Kanchan has a strong commitment to various ongoing volunteer work including being an executive board member for Asian Circle UK, Humanitarian Coaching Network and The Aspire Foundation mentorship program.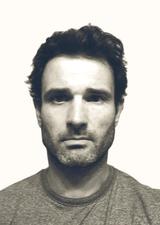 The Inter-Trans-Multi-Disciplinary Path​
(or, MEDes and the SAPL Journey)
Gordon Skilling (MLA'19, MEDes'20), student/researcher/intern, Calgary
Gordon has been involved with the arts since childhood, making a career in film writing for TV and movies before making the switch to environmental design. After completing his MLA in 2019, he was accepted into the Mitacs MEDes program as the first MLA student, where he continued his research interests, recently completing his thesis entitled: Modular Urbanism. Combining modular and multi-scalar design strategies in creating sustainable landscape architecture design and construction processes.
 
The recipient of numerous student awards, and interning at both landscape architectural and architectural firms, Gordon believes that an interdisciplinary approach is essential to understanding the complexity of the contemporary built environment; where the allied disciplinary threads of, landscape, architecture, and planning interweave to form a connective fabric.  More importantly, within the context of the design process, an interdisciplinary perspective fosters the exchange of relevant, though unfamiliar ideas and approaches in developing robust problem-solving capacities.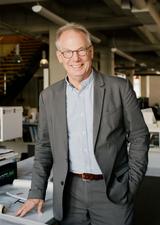 The Changing Scope of Practice in Landscape Architecture
Doug Carlyle, Principal Emeritus, Landscape Architecture, DIALOG, FCSLA | RCA, Calgary
Doug joined DIALOG in 2012 when his predecessor firm, Carlyle + Associates, merged with DIALOG. He has over 35 years of experience with a wide range of award-winning projects, from community master plans to private gardens. With a passion for city places large and small, Doug's work investigates the diverse voices and forces that drive their ongoing transformation. 
Doug cherishes his walk to work through our cities' busy streets, parks, and boulevards. With an eclectic curiosity for the work of many architects, he especially fond of Alvar Alto and Carlos Scarpa for the passion, sense of place, and the masterful detail of their spaces. 
Biography courtesy dialog.ca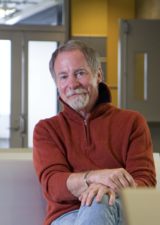 Sustainability and the Big Questions
Craig Gerlach, Adjunct Professor, Department of Anthropology and Archaeology, University of Calgary Academic Coordinator, Sustainability Certificate + Dr. Sarah Skett, Research Associate, Sustainability Studies, Calgary
Dr. Gerlach's research is focused on sustainable food, water and energy systems in remote northern villages and to strengthen synergies between climate, weather, policy, community health, food security and sovereignty.
Dr. Skett is an international development specialist and consultant with over ten years' experience working in developing communities around the world. Sarah has extensive knowledge with community education initiatives, supporting orphans and vulnerable populations, HIV/AIDS programs, community development initiatives, women's empowerment groups, and the voluntourism industry. She is passionate about collaborative and sustainable approaches to development, capacity building, and working with communities and local leaders.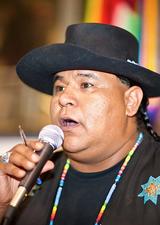 Introduction to First Nations Customs/Treaty 7/Calgary
Hal Eagletail is member of the Northern Dene TsuuT'ina Nation located in the Treaty 7 area of southern Alberta.
He is the owner of Eaglestar Enterprises Ltd. A company that specializes in Cultural consultant work for all industries. He also owns a bottle depot business and partners with Pacific Developers known as Eagle Pacific. Hal helps hospital patients get back to health with traditional knowledge of herbs and ceremony. He is also a Master of Ceremonies for First Nation Pow Wows and Round Dance celebrations across North America. He also facilitates conferences and workshops. He has traveled international taking Native dance troupe's to help educate and promote First Nations history and cultural identity. He's traveled to New Zealand, Switzerland, Germany, France and England. In 2007 he was asked by the Alberta Government to represent First Nations of Alberta at the Smithsonian Folklife festival in Washington DC on Historical Evolution of Alberta's Native Peoples.
Humour is one of First Nations best healing medicines and Hal has no shortage of that to prescribe.
Courtesy forwardsummit.ca
Perspectives: Session 3 *
11:30am–12pm
Please be reminded to register for only one event per session.
2pm–2:30pm
Dean John Brown closes orientation week with words of encouragement and what to expect this year. 
Orientation 2020 at-a-glance
Details below.
Aug. 31, 2020
Welcome and Introductions
Aug. 31, 2020
City Building Design Lab - introduction
Aug. 31, 2020
Zoom + D2L clinic
Aug. 31, 2020
Zoom registration and Q&A with Jen (prebook 10 minute session)
Sept. 1, 2020
Program introductions (MLA at 9am, MArch and MPlan at 10am, MEDes, PhD and DDes at 11am)
Sept. 1, 2020
Workspace and Shop Coaching Session
Sept. 1, 2020
Library resources and tour with James Murphy
Sept. 2, 2020
International Student Orientation
Sept. 2, 2020
Graduate Student Orientation
Sept. 2, 2020
Health + Wellness, Ethics + Diversity sessions 
Sept. 2, 2020
YYC Practice Perspectives – Towards Solutions (panel)
Sept. 2, 2020
PARK(ing) Day co-lab session
Sept. 3, 2020
Perspectives - candid conversations on 13 topics
Sept. 3, 2020
Closing remarks and next steps