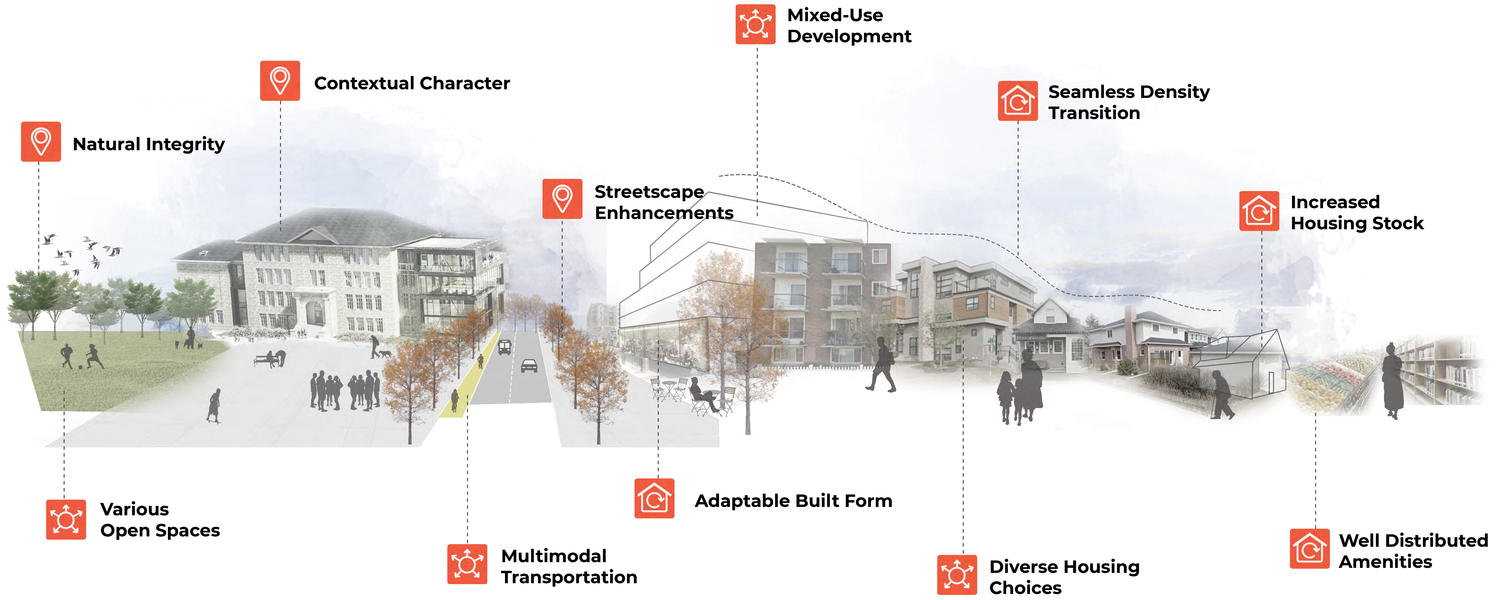 CITIZENS + STUDENTS
A collaboration for grassroots planning between a university and its community.  
One of the Master of Planning program's priorities is to provide students with an academic experience that closely resembles professional practice. The Advanced Professional Planning Studio (PLAN 630, formerly EVDP644) is the capstone studio that fulfills this mandate. Through collaboration with community-based organizations, students engage with citizens in a comprehensive urban planning project that addresses pressing current and future challenges for growth and development.
If your community is interested in participating or you would like to know more about these projects please contact the website coordinator Prof. Francisco Alaniz Uribe at falanizu@ucalgary.ca 
Here's what our community partners are saying!
Parkdale
"Their legacy documents provide a wealth of possible interventions which have the potential to make Parkdale a better community to live in."
Paul Mercer, Planning and Development Committee
Parkdale Community Association
Highland Park
"The community was under pressure to begin developing vacant land but was without the resources to communicate to the City and the future developers, a clear vision for the community and a desire for high quality development."
Deb Heap, Project Lead
Highland Park Community Association
Bridgeland
"The student projects drove a new direction for policy within the City – highlighting the need for new local area plans. Moreover, the work done by the University allowed several major projects within the community to be pursued to produce tangible outcomes. As examples we now have a masterplan for an unplanned institutional area of our community and a major redevelopment of a community gateway under an overpass being developed."
Ali McMillan, Planning Director
Bridgeland Riverside Community Association