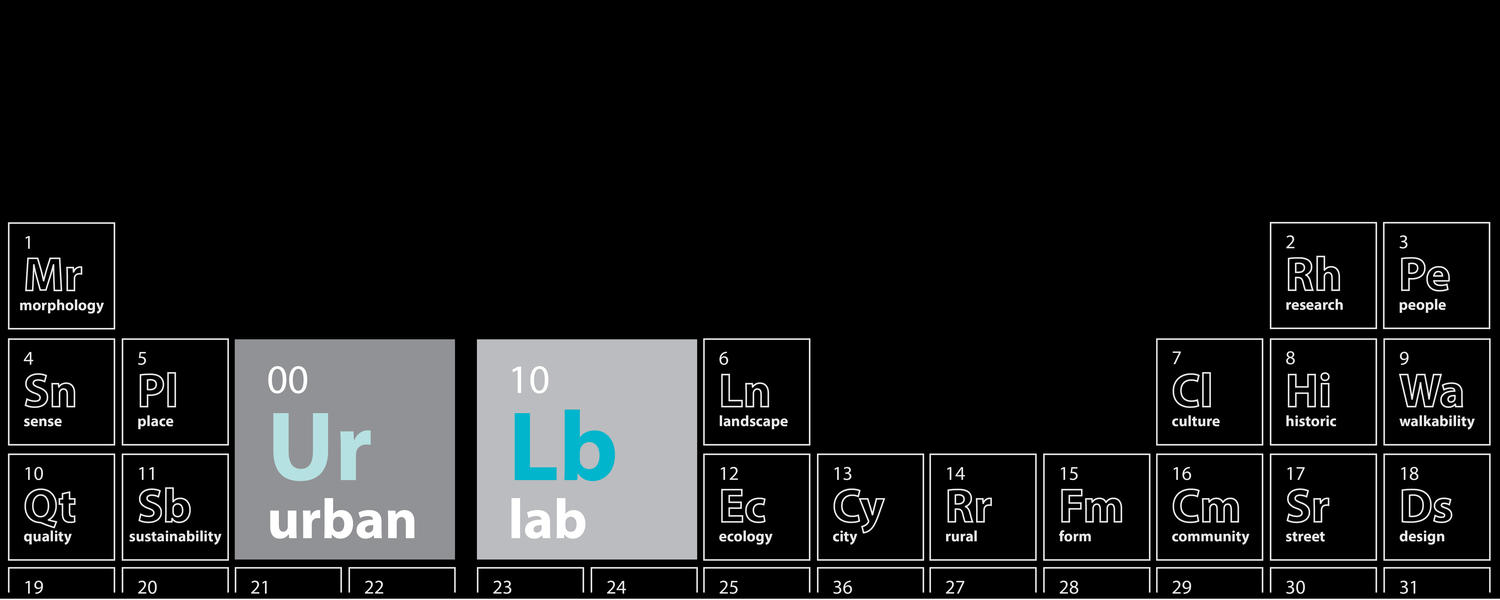 Urban Design, Community Planning, and Urban Development
The Urban Lab works with community associations, town and city councils, neighbourhood committees and other civic groups to address issues of common interest, and also takes on independent research to advance knowledge and practice related to urban design, planning and development.
The Urban Lab conducts applied and pure research on a variety of topics, including:
urban design at various scales
urban morphology
neighbourhood planning and design
small town planning
regional open space planning
health and the built environment, with a particular focus on walkability
other relevant urban design and development topics
We strive to understand the places in which we live, and to find ways to develop urban form that is ecologically and economically sustainable, and that is appropriate in our contemporary cultural context. The search for a regional expression of civic and architectural design is a major underpinning of our work. Our approach always begins with a detailed analysis of the context of the project, where we try to understand the historical, environmental, cultural and political influences and processes.
We attempt to integrate our research projects and findings into urban design education. We also try to play a role in the evolution of the city's urban form and urban quality.
All work is directed by faculty members with professional experience and credentials, and completed by teams of faculty and graduate research assistants who are hired as interns. This provides part-time/full-time employment and professional experience, and gives students the opportunity to contribute to the body of knowledge that makes up the evolving discipline of urban design. During the first 10 years of the Urban Lab, more than 40 graduate students have held research assistantships, 3 EVDS alumni have been research associates, 9 projects have received local, national or international awards, and 4 books and numerous articles have been published.
MLandArch . PhD . FCSLA . MCIP . RPP
Professor and Co-Director
sandalack@ucalgary.ca
Tel . 403 220 4517
BScArch . MPDU . MEDes - Urban Design. MCIP . RPP
Assistant Professor and Co-Director
falanizu@ucalgary.ca
Tel . 403 220 7527
The Urban Lab
PF3201, University of Calgary
2500 University Dr. NW
Calgary, Alberta
Canada
T2N 1N4